Back to Blogs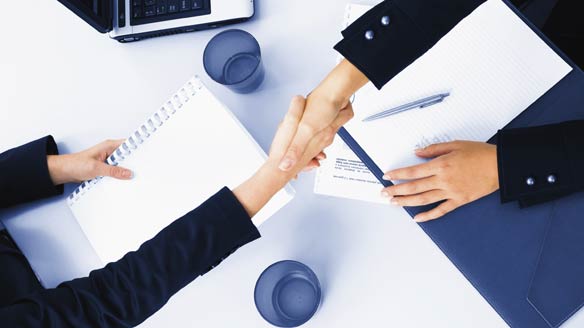 Interviews are hard, right?
That is what we are led to believe; selling a product is easy, selling yourself is a lot harder.
I've had many interviews in the past - easy CV based ones and also 5 stage intense interviews. Out of all, I would say my interview with Investigo has been the most eye-opening.
You see, most companies interview you from your CV, basing their opinion on how well you can translate your skills on paper. This doesn't always give the employer a great insight into who you actually are, what you can do and the important skills that aren't necessarily written on your CV.
I left my previous job as a Manager in a Retail store because I'd been in retail since I was 17 and I needed a change. But, as soon as I decided to start looking for another job, I saw myself facing a big issue - my entire CV was retail based so how on earth was I going to get a job in an industry that I didn't have experience in?
I applied for the role of Associate Recruitment Consultant at Investigo and a day later I received a call from Victoria Hancock, Head of Talent Acquisition. She caught my interest from the minute she started talking as she is so passionate about working at Investigo. We spoke briefly about my previous experience and why I was looking for a new opportunity. By the end of the phone call, which was pretty much a mini telephone interview, she said she would email me the second stage steps which turned out to be all about researching the company and the recruitment industry. I then had two options, to either email back the answers to the questions or to video myself answering them.
I chose the latter. In my opinion, the video option gives you an automatic face-to-face interview. I sat in my living room chatting away to my phone camera, answering the questions as if I was talking to Victoria herself. I must have re-filmed this over 10 times because I kept making mistakes - eventually I decided to leave all the mistakes in there, after all that's what makes me human! Within 10 minutes of me sending Victoria the video, I had secured an interview!
I travelled up to London on my interview day and was met by Victoria in reception. She gave me a list of competency based questions to answer before my interview. They were all about my skills, my personality, how I learn, how I think and why I think the way I do. My CV wasn't actually bought up in my interview at all! That's right, my past experience was irrelevant, this interview was about me as a person and what I could bring to the business. Apart from Victoria, I also interviewed with Russell Bennett, Co-founder of Recruiter Hub. I was asked questions that related to my transferable skills and my way of thinking. This made the whole interview feel so much more fair and I was able to sell myself easier.
I left feeling like it had gone really well and was ecstatic to soon find out I had a second interview with my potential Director, Lee Cooper. I really wanted the job so I decided to do everything I could to secure it. I went home and researched the company again, reviewed my interviewers and the company profile on LinkedIn and did more research into the recruitment industry. During my final interview, Lee Cooper was great, he knew straight away how to put me at ease. He was told nothing about my previous interviews and hadn't even seen my CV - this was the first time I'd heard of a company doing this and I felt like it made the interview more relaxed which meant I could sell myself better.
I found out I got the job a couple of hours later and didn't even hesitate in taking it! I had been so inspired through every step of the way by Victoria, Russell and Lee.
I feel like competency interviews are the way forward. My advice to anyone wanting to join Investigo is to definitely do their homework, to research the company and the industry as well as their potential colleagues.
Also, it is worth noting that honesty got me so much further in my interview process – it can be very obvious if you're not genuine and this will hinder your chances of securing the job. I was honest if I didn't understand something, I was honest if I felt like my thinking process was different to others and I also explained the reasons behind my thinking process. I felt this gave me the perfect opportunity to answer everything with 100% honesty and I knew that, even if I wouldn't get the job, I gave it my all and made sure my true personality and skills were transparent throughout the entire process.