Back to Blogs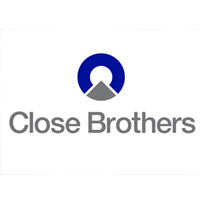 Working in Partnership with Close Brothers
THE CLIENT
Close Brothers is a leading merchant banking group, providing lending, deposit taking, wealth management services and securities trading. They employ 2,900 people (principally in the UK) they are listed on the London Stock Exchange and are a member of the FTSE 250.
THE CAMPAIGN
Following on from an internal promotion, Close Brothers were looking to appoint an HR Business Partner. The group required an HRPB to deliver both the strategic and operational outputs of the business, working with the wider HR team to provide a seamless HR service to everyone at the company. The role required candidates of the highest calibre with a track record of delivering continuous improvements.
THE APPROACH
Investigo conducted a standard contingency search, where a deep level of understanding behind the exact level of experience and personality to fit the brief was required. A meeting was arranged with the hiring manager to take a detailed brief and candidates were subsequently qualified, met and submitted. There were amendments to the original brief, which resulted in the candidates who had been shortlisted having to be re-qualified and the final list reconfirmed. In a time sensitive situation, which recruitment often is, it was imperative that Investigo moved quickly so not to lose momentum on the process.
The Interviews produced two finalists. One immediately available, one on a 3 month notice period. Close Brothers were so impressed with the quality of the final candidates, they hired both. One as the final permanent placement, the other to work on a 3-month interim assignment while the permanenet candidate worked out their notice period.
CLIENT TESTIMONIAL
"Ed is very hands on and efficient. I was kept fully informed with almost daily updates on progress, from new candidates that have been identified to keeping candidates warm. There was an occasion where the requirements for the role changed half way through the process, Ed managed this with efficiency and speed and, more importantly for me, without any delay in the process. I have no hesitation in recommending Ed Dalton and Investigo."
Caroline Spalding, Senior HR Business Partner, Commercial & Retail, Wimbledon Bridge