Back to Blogs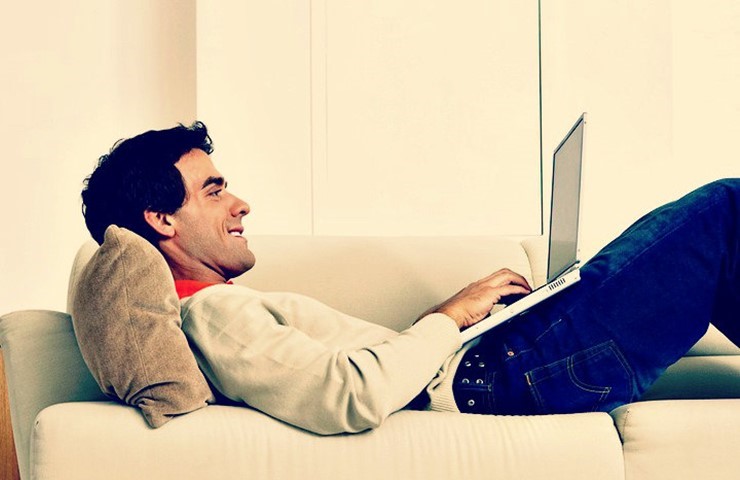 "Agile Working" in recruitment - a new paradigm?
Introduction
The UK economy has performed surprisingly well over recent years. Interest rates remain low, employment has hit record levels and GDP growth has compared favourably to other G7 countries. Nevertheless, the main challenge has been the UK's inability to improve productivity which remains stubbornly low.
At the same time, Diversity and Inclusion has increasingly featured on the agenda of CEO's as the realisation grows that D&I is not only the right policy to adopt for social and cultural reasons but that just as importantly it also gives organisations very real competitive advantages in what can sometimes be an unfriendly world.
So what do we mean by D&I?
Diversity tends to be based on hard data – for example the number of people in different groups. Inclusion is more about how people feel. Interestingly, the reality is that organisations can be diverse but not inclusive – and vice versa.
The challenge for CEO's therefore is not only to employ people from different backgrounds but also to create an environment in which everyone feels welcome and is able to contribute their best.
How does "Agile Working" help organisations to become more inclusive?
Agile Working has been defined in a variety of ways: 
One premise is that "work is an activity, not a place," which has led some to the term "location independent working". However, while "remote working" away from the main workplace is increasing, not all work is independent of location. Nevertheless, agile working practices can equally be applied to fixed roles within the workplace.

Another more popular and memorable premise is "Martini working": anytime, anyplace, anywhere. However, this is two dimensional whereas new ways of working should be multi-dimensional i.e. not just limited to doing the same work in the same way at a different time and place. Indeed, effective working is not so much about where or even when people work, it is more about how well they do it.

Agile working should be transformational through working differently, focusing on performances and outcomes:

Time (when do people work?)

Location (where do they work?)

Role (what do people do?)

Source (who carries out the work?)

Resources (what people need to do their work?)

Agile working is not new but it is a new way of working and it can be included under the umbrella of "smart working".

Agile working is about bringing people, processes, connectivity and technology, time and place together to find the most appropriate and effective way of working to carry out a particular task. It is working within guidelines (of the task) but without boundaries (of how you achieve it).
Whatever the arguments over definition and terminology, the goal of Agile Working is to create more responsive, efficient and effective organisations based on more balanced, motivated, innovative and productive teams and individuals – essential ingredients in surviving and thriving in the current economically-challenged globalised world. As such, Agile Working is no longer a fringe idea but a mainstream concept which no organisation can afford to ignore.
The challenge of "Agile Working" in recruitment
Recruitment is a sales business where fee-earners are expected to speak to and meet with candidates and clients to build understanding and to develop relationships. It's also a business where winners and losers can be differentiated by three factors:
a focus on quality which generates testimonials, referrals and repeat business;

a team-based culture that encourages information-sharing and positive energy;

good old-fashioned hard work.
So why has the industry got a reputation for long and anti-social hours?
Many of today's leaders in recruitment were consultants in the 1980's and 1990's. In the 1980's, there were no computerised CRM systems, email or mobile phones. Ironically, manual systems meant that it was easier to know and remember candidates. All phone contact was on landlines, which necessitated speaking to candidates at lunchtimes, during the evenings and often at weekends. In the 1990's there was no LinkedIn or in-house recruiters – and no one in recruitment ever heard from "Procurement". The end result was that job flow was generally high - and competition was comparatively low. People worked long hours because they were genuinely busy and the rewards were high. Every month, the better consultants would be arranging 50+ interviews and making 4+ placements. Sales, profits and commission cheques were at an all-time high.
Since 2000, there have been two notable downturns triggered by 9/11 and the Global Financial Crisis. Such downturns test the mettle of leaders like nothing else. Many of those leaders understandably recalled their times as successful consultants and mistakenly concluded that long hours made you busy and successful, when in truth it was the other way around.
Nevertheless, some truths have stood the test of time:
People buy people

There's always room for quality

Relationships count

It's a numbers' game (the more interviews you arrange, the more money you will make)

Exclusivity works

We're only as good as our last quarter
Addressing the "productivity challenge" in recruitment
Although the UK economy has performed well over recent years, productivity remains stubbornly low. This lack of productivity cannot easily be explained, especially as the UK workforce is often characterised by a reputation for long hours. Not surprisingly, a 'better work life balance' is often cited as a key driver for those on the job market. 
The recruitment market here in the UK is arguably the most sophisticated and competitive market in the world. All recruitment life is here: executive search, interim appointments, advertised selection, contingency appointments, general and professional staffing, assessment centres, RPOs, MSPs - and of course, the in-house resourcing functions. As a result, the market is not immune to the economy's "productivity challenge".
So, how can you make Agile Working work in the world of recruitment?
The simple answer is to put productivity and high performance front and centre of your policy – and send a clear and loud message that for those who demonstrate high performance comes high trust.
This is easier said than done, as the industry is not renowned for its ability to accommodate and encourage a work - life balance. If anything, most of the time, recruitment has the reputation of being exactly the opposite. 
Small steps – the Investigo Way
Investigo now offers a flexible working environment to allow our employees to successfully balance their work and life. 
Everyone has the option of an early or late start (and an early or late finish)
Everyone has the flexibility to leave the office during the day to exercise or go to the shops, bank or post office at quieter times.
Everyone has the ability to work from home on a request basis – for example to be around for a delivery or appointment.
And our high performers have the option to work from home once a fortnight.
Our maternity policy is market leading – as is our paternity policy.
Our message is simple: in order to improve productivity and to achieve a key part of our 2021 mission (to pay six figure salaries to the majority of our fee-earners) we want to explore new ways of working which not only holds true to our team-based sales environment but also achieves high levels of employee engagement."
In some ways these are small steps but they are important first steps.
If you would like to hear more about life at Investigo please contact our TA Team at careers@investigo.co.uk