Back to Blogs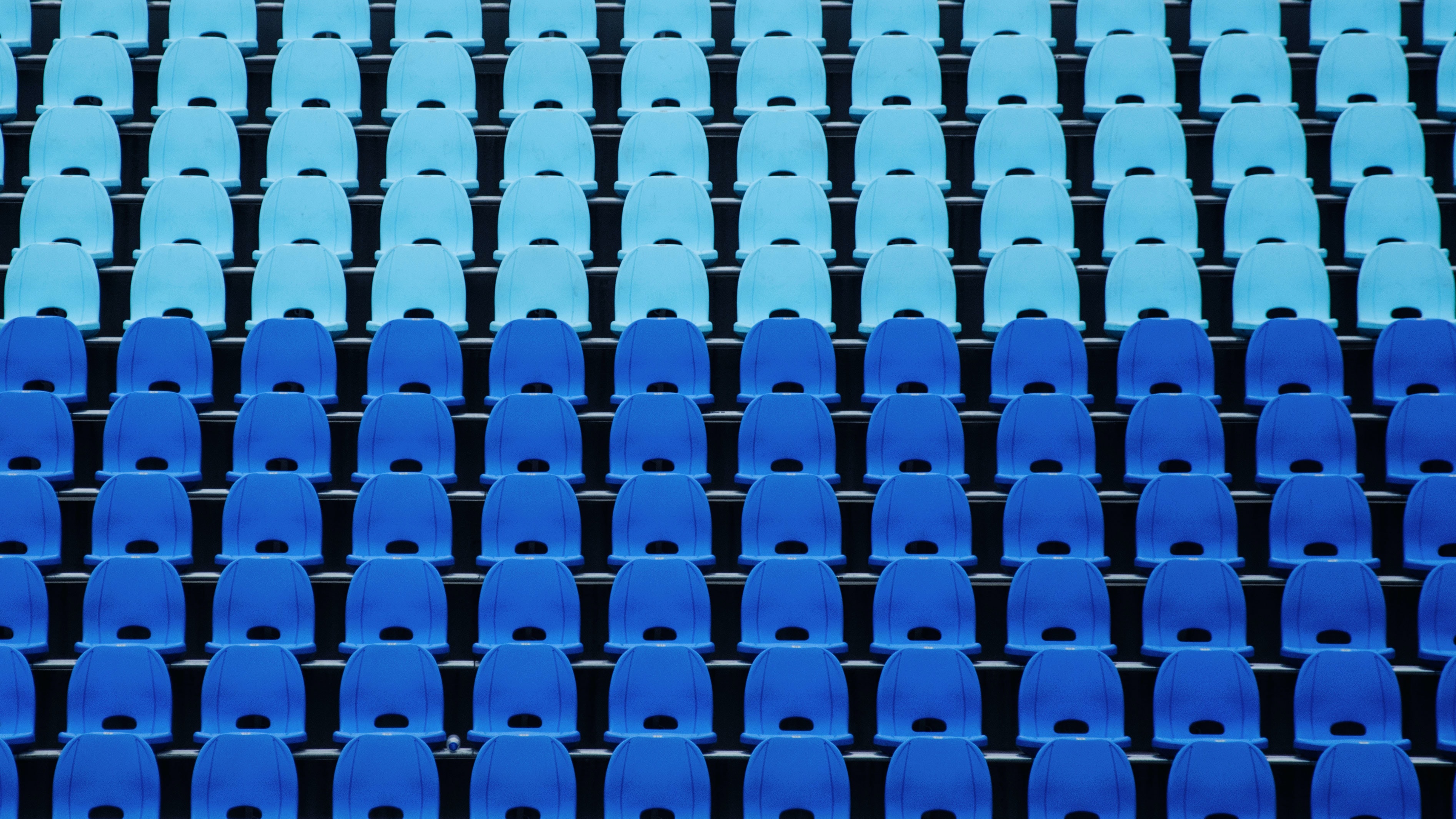 An Interview with John Dickson
​John Dickson, CPO at AstraZeneca, discusses how the multinational pharmaceutical and biopharmaceutical company identifies and develops leadership talent in the procurement profession, encouraging us to think outside the box.
John's career in procurement spans 33 years. He has multi-industry experience in procurement, seeing him working for GlaxoSmithKline, Diageo, Heinz, Rolls Royce, BP and Network Rail, before returning to his pharmaceutical roots as Chief Procurement Officer at AstraZeneca.
What attracted you to AstraZeneca?
Like many of us, I've witnessed loved ones who have been affected by health issues and conditions that pharmaceutical companies like AstraZeneca strive to ease and treat. It's a company with true meaning, puts the patient first and is making a huge difference to people's lives. The patient is at the centre of everything we do at AstraZeneca. This is a message I push to the function all the time; you're not coming to work for a category of spend, you're coming to work in service of the patient.
AstraZeneca is experiencing a period of significant growth with a positive outlook for the future and aspirations to grow business revenue between now and 2025 – and we have a responsibility, as a procurement function, to support that growth, evolve with the business and contribute value in all its forms to fuel the aspirations of the company.
What do you do differently as a leader?
Being a Yorkshireman, I'm normally pretty direct. I try to be as visible as possible, which is a challenge given the global footprint of AstraZeneca, but I make use of tech to ensure visibility. I get frustrated when people insist that you have this qualification or that qualification in procurement as I don't believe that approach is leveraging the full breadth of talent available to the profession. It is my responsibility as CPO to coach, develop and mentor people. We, as leaders of procurement, need to take a different approach by developing people within the function – take risks on people coming up the ranks or identify potential in those external to the organisation or the profession.
When I reflect on my career, I didn't always have all the skills and capabilities required but I was given the opportunity to learn and grow, so I want to ensure others have opportunities too. Above all else, I care about this industry. Some of the patient stories that we hear, the bravery exemplified by them and those around them drives a compelling case to want to be part of this industry.
How have you built successful teams during your career in procurement?
While working as Head of R&D Procurement for GlaxoSmithKline, I built a strong team by training chemists to fulfil the role of a procurement professional, rather than expecting procurement professionals to become chemists. This was a quicker, more intuitive and effective approach, especially as commercial capabilities can be taught. What is vital, however, is common sense and rational thinking. The combination of procurement professionals and business capability allowed us to deliver strongly to the business. I have tried to carry this perspective of blending talent in the function and am doing so here at AstraZeneca as we seek to build on the strengths of the function.
My teams take a collaborative approach to strategy and operate as a collective. Leaders do not operate in siloes; rather everyone needs to understand each other's departments, their challenges and strengths. That's the power and true nature of procurement – collaboration and operating within a network rather than in isolation. I'm also conscious of the benefit of diversity in my teams. I inherited a non-diverse team at AstraZeneca, but I now have a 50/50 split, not just with regards to gender but culture and ethnicity. Nonetheless, everyone in my team is there on merit, not to tick a diversity box or fulfil a diversity metric. And again, this is where collaboration is key. You need to understand the value of how individual viewpoints, the challenging of ideas and the voicing of strong opinions (when delivered in a positive way) contribute to the success of the agenda.
What do you look for in a procurement professional?
You have to understand the business you work in and that you support, you need to build relationships with your internal partners, which involves active listening and probing for insights where you can add incremental value. From there, you can develop into a trusted advisor, satisfying the needs of the business while also bringing some commercial tension into the discussion. Our role should not revolve around "incumbency", i.e. maintaining a status quo, but it should challenge and bring innovative ideas to the business partner, offering an insight that they would not necessarily have themselves.
Procurement should understand the pre-requisites of doing business with external partners, assuring supply, driving quality and ensuring high service levels across the term of a relationship. Without these fundamentals there is no business. Supplier differentiators are provided through cost and innovation but are rendered pointless if the pre-requisites are not satisfied.
Finally, new ways of working make for greater challenges in procurement. Previously, you would have the opportunity to have all stakeholders in a room to agree objectives and strategy. This would ensure you have buy-in from all involved, which, in turn, made the execution of the strategy easier. However, people are stretched, time is an increasingly valuable commodity, we're doing more with less. Effective relationships and networks, both internal and external are therefore key and something every procurement professional needs to master.
How do you think the procurement market has changed?
The application and deployment of new technology has changed the face (and will change the future) of procurement. Skills of twenty years ago have evolved and the pressure on the function is different too. New technology means businesses have higher expectations of speed and efficiency of supply – traditional procurement channels where it takes three weeks to purchase something are no longer acceptable. The ability to think strategically, understand risk, sustainability beyond just greenhouse emissions, ensure buying channels satisfy increasing user demands, the drive to master data and the intelligence that data offers all adds to a compelling but challenging environment for a procurement professional. As such, you need people with broader skills than just pure procurement.
Commercial acumen is still a key element of what you look for in an individual but today's procurement professional needs to be a business person, skilled in the art of relationship building, not servitude but interaction on an equal footing. The positive think is that the "market" for recruiters is much wider than traditionally thought. While it remains important not to compromise on the core procurement skill sets, these can be taught to anyone who is bright, eager to learn and passionate about being part of this critical function.
What does the future look like for procurement?
Procurement as a function needs to reinvent itself. We need to embrace the next generation of procurement professionals and blend it with non-procurement professionals. We need to be brave and invite people to be part of the procurement of the future. We've developed a functional obsession about category management in procurement. But the strategies we develop need to be business strategies not just category strategies. We need to connect to what is important to the business, not just year-over-year cost saving.
We need to be multi-dimensional, embrace technology and not be afraid to let go of some of the core elements of procurement. Technology is going to drive a lot of the procurement processes to the end user, so then what does procurement become? We need procurement individuals to predict and shape the future through a strategic viewpoint that allows us to truly evolve with the business rather than react to change.
There are people coming up the ranks who know far more than I do about new technology and, as a leader, I need to adopt their ideas, utilise their insight and provide an environment where they can thrive and be able to bring their best selves to work more often. The world is changing rapidly around us and will continue to do so. At AstraZeneca, we encourage Lifelong Learning and reward a thirst for knowledge. Enabling people to learn more broadly is essential for any organisation or function. The "gig" economy will also prove useful providing opportunities for people to lend real expertise, agile working practices and niche skills through short-term, contract projects.
One thing is for sure, procurement in the next five years of my working career will operate at much faster pace and look vastly different to my previous 33 years in the profession. It's going to be fun!
Finally, what would your advice be to someone starting their career in procurement who wants to get to CPO level?
Listen, actively. Learn from those around you. I've learnt a tremendous amount from people all around me, not just within the function but through my supplier network, internal partners, other business leaders that have nothing to do with procurement or the businesses I have worked in. While I say learn from others, when thinking about the next five years, those you're learning from may not know what the next five years will look like. So those coming into the profession have a fantastic opportunity to steer the function and to teach as well as learn. Now is certainly an exciting time to be a procurement professional and will continue to be so for the foreseeable future. Enjoy the ride!