Back to Blogs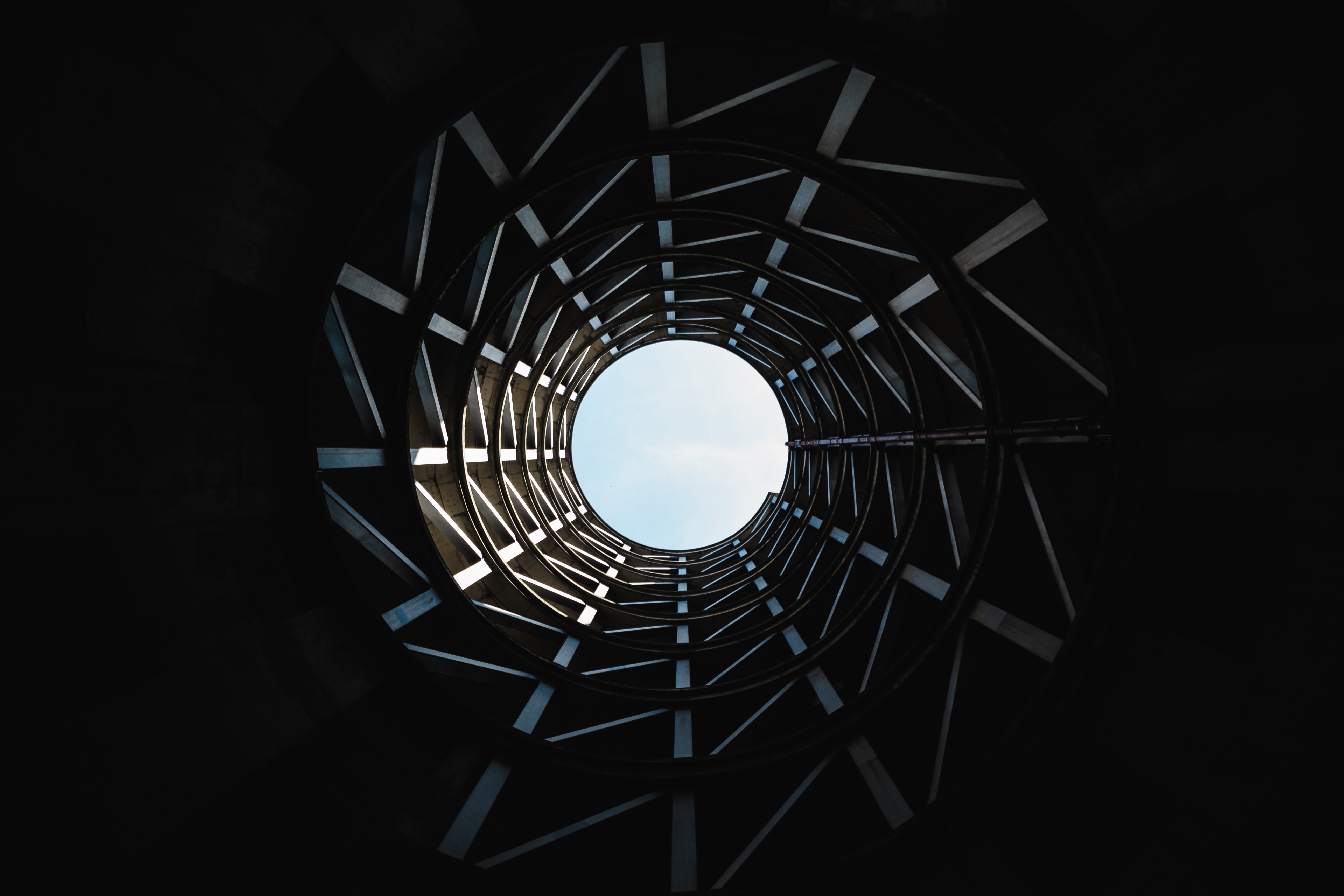 UK SAP transformation webinar
​The current market challenges might mean that there are currently fewer new SAP programmes starting than we would typically expect, but many large programmes are still running, and companies are still hiring. On Thursday 9th April, Investigo hosted a UK SAP transformation webinar, covering four key themes related to the challenges being experienced by businesses across the globe. Featuring CxOs and transformation directors, it was hosted by Eoin Waters, Principal Consultant in our SAP team recruiting in the UK.
Pause or persevere?
We asked one of our senior network to lead on this point for us. He is a specialist SAP Programme Director for a leading global insulation company.
Is it right for companies to stop, pause or stall programmes to conserve capital, or should projects push ahead to ensure that when clients emerge from this troubling period, they are better equipped to compete and succeed?
In the current climate, businesses understandably want to stop the outflow of cash. This business has made the decision to put the bulk of its programmes on hold. With their staff remote working from 12th March, they evaluated their outgoings and concluded that they couldn't continue to operate at the same level if the current situation lasted for more than six months. They took the decision to close their UK and Ireland operation, apart from some supply work to the NHS. They're now focusing on smaller consultancy specifications using a small team of independent contractor specialists, until the operating conditions change.
Another of our network, a Senior Programme Director currently leading a global business transformation, has seen a similar reaction from his client. They have thinned down their transformation programmes, committed to reducing their cost base and provided the foundation for future growth, actions which tie into the strategic goals in their annual report.
Our lead for this topic posed the question of whether attendees have been getting any support from SAP or other suppliers in deferring costs, invoices and payments, or reducing rates.
A senior IT leader from a manufacturing business said, "Suppliers have been keen to help us through it." He talked about the company's decision to "preserve cash, stop all projects and purely keep the lights on" until they know the impact of the current crisis on their business, which has been severely affected due to its high retail focus. They're making discretionary spend, have stood down contractors and stopped all factories across the group. "There's no point making product that we can't move." At this time, it's important to think about what parts of the business can continue to operate and succeed.
Then, of course, there are those companies that seem to have been less affected up until now. One of the attendees has recently joined a large consulting business as an Executive Partner, which in itself indicates their confidence in the market. The company's trying to proceed as before with remote working, which they are already well-placed to do. "Clients want to carry on," he said, "though not with the same budget or timeline. Others have downed tools until things are better. It's hard to do things on a continual remote basis, but many are trying to do that."
How do you successfully manage a programme team remotely?
Global IT Manager – Hitachi, and Partner – Infosys Consulting
In these challenging times, being able to facilitate the entire company working from home is absolutely crucial. An Associate Partner from a consulting business explained that they are continuing with their programmes as much as possible, with a team of almost 500 people dotted around Europe.
Seeing that remote working might be on the cards, the management team discussed in advance how they would structure this. The company was just about to move into a first design sprint, so they held a remote pilot activity for three weeks to give themselves a feel for how the sessions would work and the plausibility of carrying on remotely.
They brought in experienced, external people who'd done virtual sprints before and provided training for the team, covering setting expectations, having a fixed time for lunch and sticking to working hours. It was important to set clear guidelines in the first month. Now they need to look at how to make it sustainable. Reaching out to the team to understand what's working and what's not working will allow them to adapt the model to make it more successful.
With people being remote, his experience has been that the team are making more effort to make sure everyone's included during calls, as it's more difficult than having everyone in the room. Accordingly, he's conscious to manage meetings in a way that allows everyone to get their points in. "Conversations bring a sense of bonding."
Some companies are able to ride the storm through the way they're set up. A Global IT Manager who is currently implementing the first instance of SAP S/4HANA Cloud for a client with consultants in Australia, New Zealand, the UK and Germany, and a business team in Japan, China, Germany, Finland, the UK and US, said that the team have been remote working since the start of the project due to the rarity of face-to-face meetings. In instances like this, a company needs the right technology to collaborate and communicate, with clear expectations and tracking of progress.
A strategy for the new 'normal'
"Will everything ever go back to normal or are we transitioning to a new normal?" asked an experienced CIO who has worked with clients at a strategy level and delivered big S/4HANA transformations in fast timeframes. She made three recommendations for how companies can devise a strategy for operating under new conditions.
Think about how to do projects in different ways
New ways of working will be key. "Companies that change their business processes and try to make hay while the sun shines in a downturn, are the companies that come out fighting when things recover," she said. "Now is the chance to get attention and information from the business. Does the nature of how we do programmes have to change?"
It's important to help companies focus on the things they need to do now to help them recover, such as segmenting programmes. "It's easy to say you're doing a transformation," she added. "It's harder to say how you'll deliver it process by process. It costs twice as much to restart a programme as it does to mothball it or cancel it altogether. Our customers are saying they don't want to mothball, they want to go about it in a more valued-orientated way."
We're seeing this value in pockets. Digital processes are faster, helping companies communicate with their customers. New plans are starting to bring in slithers of new tech, such as IBP and transport management, allowing companies to assess risks and face them in a process-driven way. At the same time, there's less focus on R&D.
Plan for recovering
In a way, the pandemic has kickstarted companies' creativity. "A lot of us have been frustrated by the business not wanting to transform fast enough," said the CIO. This is an opportunity for companies to design and develop projects that help to differentiate themselves, delivering greater value as they start to realise the need to make tweaks to their operating mode.
A transformation leader asked the very valid question that if a company's "business model is under attack, do they have to change the way they work?" New ways of working could actually improve how we do things in the future. "We've always got customers into store to finalise their design," said an IT leader. "We're now trialling it online and it's working quite well. It saves customers three, four, five hours. We'll probably carry it forward."
"Assuming companies do survive," added an SAP S/4HANA Project Manager, "now is the time to refocus where their value lies. Making sure their transformation programmes match their strategic objectives can be a path through this."
Seek support from SAP
SAP's emphasis is currently on helping companies resolve their operational problems. Offering free tools, techniques and training, they're encouraging customers to take advantage of procurement software Ariba to help source materials faster.
The future
SAP Programme Director
What's next? How will the current crisis affect SAP and business transformation programmes in 2020 and beyond? With Brexit and IR35, there's already been considerable flux in the market. This from an experienced SAP Programme Director currently working at a start-up organisation that's had big funding injections, and changing its ways of doing things. The company's looking at three possible scenarios in which the current crisis could play out.
Quick recovery
The economy's open for business and the crisis has had a manageable impact. There are new product launches and ways of working, such as working from home. Companies are focusing on deliverables.
Stuttering recovery
An extended technical recession, with negative growth for a while. The economy restarts but there's a second or third wave, increasing uncertainty and having a significant impact on investments and projects. There are repeated re-plans. Businesses are in survival mode. Duration of 6-9 months.
Severe recession leading to depression
Unknown economic impact with extended job losses, a debt crisis and issues with suppliers and customers. Businesses require major strategic changes.
A Senior SAP Project Manager felt that companies need to think about the relevance and value of the work they're doing. "You need to look at the balance sheet, renegotiating SAP deals and defining what the future looks like. It's a good time to go to SAP and see how you can partner up, where the value is in all this transformation. Why are you hiring dozens of people to do this work? What's it all for?" It's about distilling down the programmes you get asked to be involved with, taking a step back and thinking about your proposition.
"By sheer fluke," said a Senior Programme Director, "my company sold £400m of assets last year. If cash is going to be short, shouldn't we ask boards to take the risk of a DIY, not paying one of the big 4?" This is exactly what another attendee's organisation has done. "The trick is to get to standard approaches. We have a business that says if it's good enough for anybody else, it's good enough for us. It's the mentality of commoditising some of the basics and gaining clarity on what differentiates you."
Conclusion
In the same way that organisations across the world are having to adapt to new ways of working, we're having to adapt the ways we communicate with and support our contractors. This event certainly provided an engaging format for a very interesting discussion. The view among our participants was that while different businesses will be affected by the current situation in different ways, the most successful companies will be those that can roll with the punches, reenvisaging their activities and adapting to new market conditions.
​
​