Back to Blogs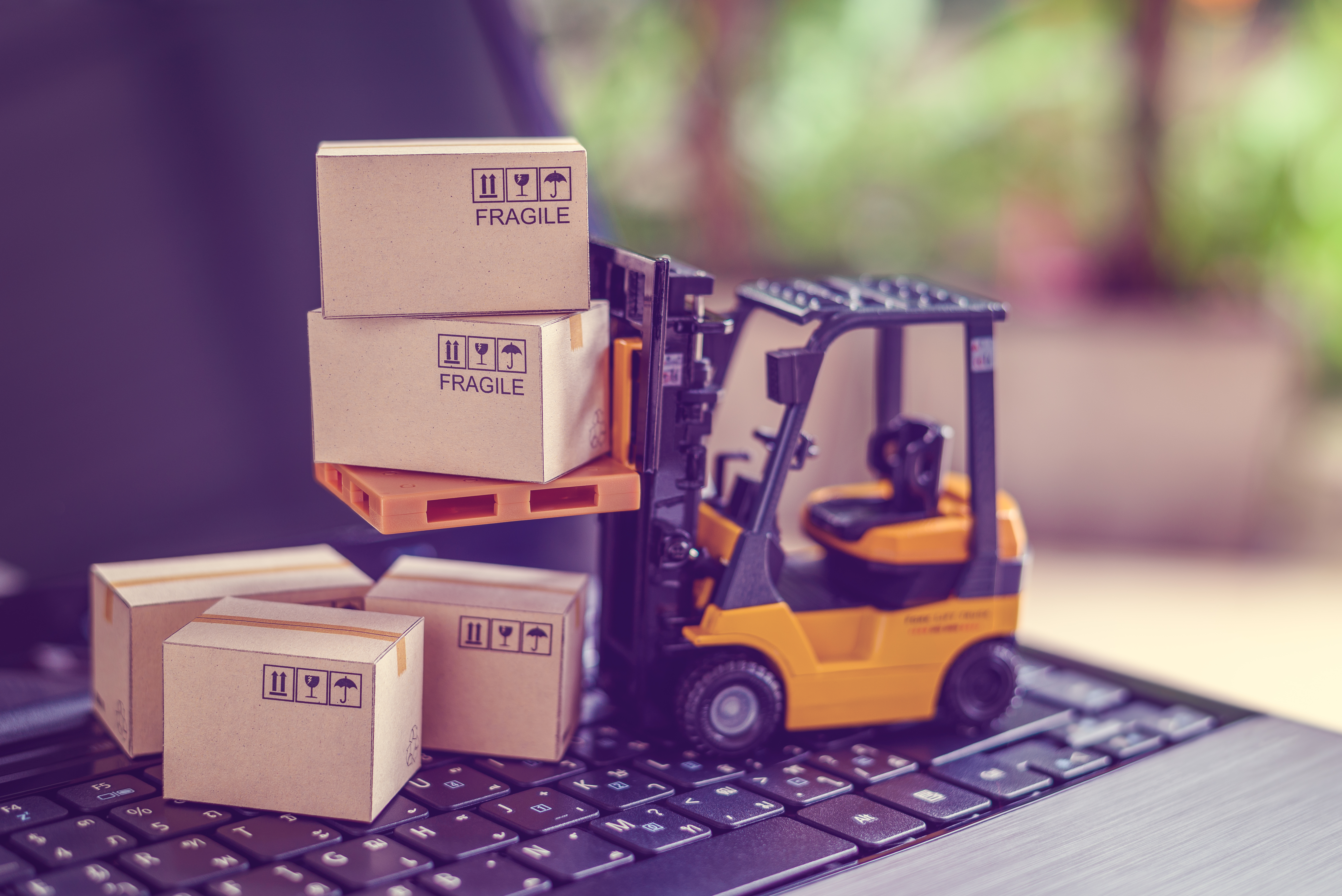 Procurement post-COVID – hosted by INVERTO and Investigo
​What does the future hold for procurement? Senior Director Angharad Kenward and Manager Ross Cooper from Investigo's Procurement team co-hosted a webinar on Tuesday 9th June to discuss procurement post-COVID, with the procurement experts INVERTO. The event featured insights from a panel of procurement transformation experts: Lance Younger and Thibault Lecat, Managing Directors of INVERTO; Phil Thomas, Managing Director of Sourcing at Barclays; and Alex Jennings, CPO at DS Smith.
Adapting to the new normal: how will procurement change as a result of COVID-19? Lance Younger and Thibault Lecat, Managing Directors, INVERT0
"It's acting as a huge catalyst for us. We're driving collaboration more than ever before, driving innovation more than ever before," said Thibault Lecat of INVERTO, a leading procurement and supply chain management consultancy. "We're having to manage a human energy crisis," added Lance Younger. "We're all looking at increasing speed, capacity and workload with fewer people and we'll need to maintain that capability. Leaders are managing through their own personal energy crisis." According to INVERTO, procurement has had to shift in six different ways as a result of COVID-19:
Weathering future events through supply chain resilience – 85% of companies have difficulty predicting future scenarios due to lack of reliable data.
Thriving within new working models – Twitter staff are now free to work entirely from home. This has also prompted organisations to review their structures and assess individual roles to determine if specific jobs can be done from home, and to provide the necessary infrastructure to enable this.
Maximising and capturing value through digitalisation – According to INVERTO's COVID survey, 86% of companies were in the middle of a digital transformation in procurement pre-COVID. However, rather than changing this course, the impact of COVID has actually accelerated it. "Whatever happens," said Thibault, "procurement should keep on functioning."
Preparing for growth through cost transformation – Cost is a necessary evil for procurement professionals. While most organisations have experienced significant revenue drops, many are trying to simplify their operations, such as the services they deliver, to prepare for growth in a more agile fashion that is not constrained by the previous ways of operating with suppliers. INVERTO gave the example of an oil company, which sustains six to nine months of low prices due to cost transformation.
Building a future with sustainable procurement – Sustainability enhances brand appeal yet it only appears in 20% of procurement purpose statements. With COVID exposing the fragility of long-distance and international supply chains, localisation of suppliers has become even more desirable. Businesses will need to promote supplier innovations to offset excess costs, often synonymous with more sustainability.
Innovation and value creation through deep supplier collaboration – Companies with an advanced supplier collaboration experience are reporting an 8% reduction in cost of goods sold (COGS) and a 9% revenue uplift. The COVID-19 crisis has brought two elements of deep supplier collaboration to the forefront:
• Business continuity – when things are tough, some suppliers have to select the clients they're working with and prioritise the delivery of services.
• Innovation – most organisations are trying to slim down so they can respond to quick shifts in demand from the market.
"Organisations are looking at innovation and collaboration to slim down where possible to get ready for the steep uptake in demand in H2 and to innovate quicker." Thibault Lecat, Managing Director, INVERTO.
A triple-pronged approach: Phil Thomas, Managing Director of Sourcing, Barclays
Since the start of the crisis, Barclays has adopted a three-phase approach covering its immediate survival, sustainable business practices and future operations:
React
"We had issues with supply chain impacts globally," said Phil Thomas. "Where our workforce was, what they needed. We went from 13,000 working from home each day to over 70,000." There were also challenges in third parties maintaining their systems, and Barclays giving them safe access. "In banking, it's all about managing the risk. We need to understand what data they have visibility of, risk assessments and making continuity changes to provide laptops, keyboards, monitors and headsets for staff to maintain customer service."
Reflect
The bank has been looking at the short term opportunities the current situation brings. This includes things the business is paying for but not using, or unable to access. "The business continuity plan's not really that useful when a city or country gets shut down," said Phil. "It's useful when a building gets shut down." Phil also questioned how a 95% reduction in printing will transform businesses going forward.
Respond
"Work has gone up but workforce capacity has gone down," said Phil. It's been important for the bank to think about the impact of childcare on its employees and how to manage that impact. Barclays set up an agile process two years ago, with mini-category teams working with business stakeholders to understand their needs – "Sourcing pods very focused on creating value through their deals. As the business changes, the pods are agile in understanding these changes. It's accelerated customer onboarding."
Pivoting and prioritisation: Alex Jennings, CPO, DS Smith
"We've got 80,000 customers to supply cardboard to, in 300 locations," said Alex Jennings of packaging organisation DS Smith. "There have been huge swings in demand. In the heavy goods and automotive industries, there's been a softening in demand. In FMCG, food, pharmaceuticals, ecommerce, there's been growth. We've had to change and manage the business. The crisis has challenged all that flexibility and agility. The best thing we did was set our reprioritised team to focus on different areas within the business."
Accordingly, DS Smith has certainly had all hands on deck. The company has had to reenvisage planning and logistics modelling for its 1.5m trucks a year, in light of significant changes in demand by location and the challenges of crossing boarders – not least 73km delays between Germany and Poland, with drivers having to quarantine when the company already has a shortage of drivers. "It's been challenging. The key is around communication with customers, the business, team and suppliers. We've been focused on our pain points. We're fortunate in that in a number of areas we're classed as essential manufacturing. Our packaging products are needed for critical supplies such as food, pharmaceuticals and PPE."
For DS Smith as for many other organisations, the future will be about pivoting. "How do we drive costs, innovate, maintain activity and strategy towards sustainability? How do we keep the team motivated? From a procurement perspective, it's been stimulating to solve many problems that we face. How do we build on this and maintain direction?"
The new working world has also brought about changes in Alex personally. "I've never been an advocate for home working. But it's been so effective. I feel more connected with the team than ever. It will absolutely drive our thinking in how we move forward."
Tactical cost-saving or innovation?
Procurement departments will need to reassess their relationships with their suppliers. Which suppliers weren't able to continue operating during the crisis? Which suppliers really came to the fore? "We need to segment our position with each supplier in each category," said Alex. "We'll have to challenge some relationships. They will not all be the same. Some will go, some suppliers we'll work with closely to monitor their position. Other relationships we should nurture and grow, and use to drive innovation throughout the business. COVID has opened our views on what's possible in a short space of time and we need to hold on to that." He added, "It's a mix between innovation, rethinking strategy and coupling that with some tactical activity, as it's clearly an opportunity right now."
There was a consensus that the current crisis presents a huge opportunity for procurement functions to raise their profile, which could see more CPOs on the boards of organisations. "It does provide an opportunity," said Phil. "Being relevant to your business. We're not there to purely provide savings, we're about providing value across the supply chain, whether in risk management or supply."
Thibault referred to the "Natural evolution of procurement functions, reinventing themselves as a function – not just dealing with purchase orders and invoices. More and more, we're seeing the CPO become an advisor to the board when it comes to strategic decision-making, as organisations try to adapt to changing consumer demands." Thibault quoted the example of the tobacco industry moving from traditional cigarettes to e-cigarettes. "They couldn't make that decision without a strong communications advisor. A CPO."
The proof has very much been in the pudding since the start of the COVID-19 crisis. "Leaders are growing into those roles because they can lead teams during times of crisis, so they can be on a board or equivalent," added Lance. From the last few months, Alex has already seen a change in the nature of his role and the perception of procurement's value to the business. "We haven't talked about cost, price reduction or savings for three months, the focus being on many other things. Building on what we bring to the party is essential. Broadening our portfolio, scope, things connected with supply chain, innovation, R&D, environmental affairs and sustainability issues are key."
The procurement function of the future
"It's invisible," said Thibault. "Business stakeholders say they're really happy with procurement when they don't have to deal with them. The operational aspect is done automatically with tools. We become that commercial advisory group and we're not seen as procurement people, but as commercial or strategic advisors."
Although Alex felt "that level of integrated procurement is a way off," he was of the belief that "there is a revolution going on. It's important to embrace what tech can bring. We need to use this to open other opportunities. If we've got the team spending 70% of their time mining for data, it's non value-added. If we put that data in their hands, it gives them more thinking time. There's a balance between process and tech. Using digital as a tool to open the mind, what a process can do for an organisation."
INVERTO conducted a survey earlier this year asking procurement professionals about their purpose. Most people said cost and risk. "If we want to be something different in the future," said Lance, "we need to be clear on what that is and have the passion and determination to make that happen. It will be determined by tech and augmented by data, but we need to work with the business to understand their strategy." Phil added, "We need to enable the business to move at pace, but not uncontrolled. We need to be the commercial advisors to their challenges. Having conversations much earlier to be fundamental to the strategy is where we need to move to."
Although digital will play its part in this new world for procurement, digital alone won't ensure success. "It's about how we implement adopt and adapt," said Phil. "Making life easier for clients and suppliers. Tech is an enabler to digital change. It's about relationships, how you negotiate. Knowing what's critical to suppliers. Understanding people and timing." Alex added that it won't be enough "putting the tech in place and hoping it fixes the problem. We need the right organisation, functional capacity, governance and compliance or it will fail. It has to be in balance with efficient processes, the right people."
The challenges
What are the main challenges a procurement function will face in 2021? "It's broader than just suppliers," said Phil. "Making sure we've got a resilient supply chain for critical processes. The other big problem is talent. Retaining, attracting, ensuring their knowledge of your business. You can't systemise experience. You need talent with the right skill set and a reason to stay with you."
"Not knowing the shape of the recovery," said Alex. But even if procurement professionals don't know what form the recovery will take, they can certainly start to define organisations' responses to that recovery. Thibault said that there's a need to "continually challenge the value of procurement. Are we just trying to save money or trying to offer a different layer or dimension? How do we not only bring people together but take that to the next level beyond cost-saving?"
Despite the uncertainty, procurement functions have demonstrated that they're well-equipped to face these challenges. "Procurement has shown over the last 10-20 years, and the last three months, that it's very versatile," said Lance. "It's transferred from price to cost to risk to innovation to sustainability. Through it, procurement's stayed true. We're stronger than we've ever been as a function to deliver on what 2021 brings. We'll need a greater push around sustainability, diversity, changing the shape of suppliers and supply chains."
Conclusion
During the COVID-19 crisis, procurement functions have really shown their value. In a time when getting the right articles to the right people quickly, safely and efficiently has become more important than ever, so has the perception of procurement shifted. No longer is procurement purely a cost-cutting function. It's now a hub for strategic decision-making, a key advisory function to the board. It's now up to procurement professionals to continue to show their true worth as we move into a new world of work. A big thank you to all our attendees on a fascinating discussion. If you'd like to attend our next webinar or you'd like to talk to us about finding your next procurement job or hire, please contact us.
​