Back to Blogs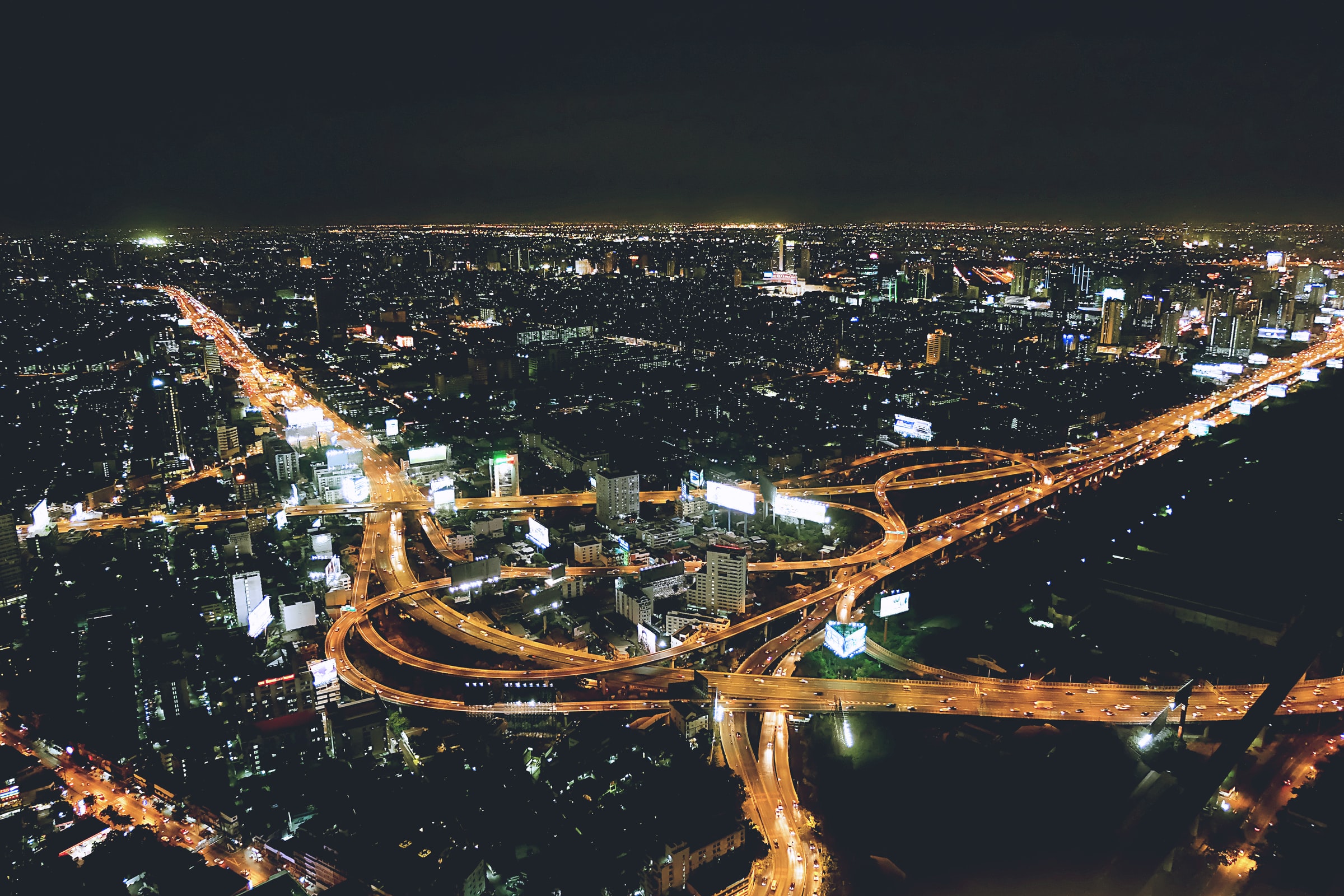 Creating the case for business transformation: a CPO networking event
Most organisations have digital transformation firmly on the agenda, but those at the development stage often struggle for business approval. With many companies still focusing on day to day survival, how can procurement professionals create a business case for business transformation? Investigo's Procurement team held its latest CPO networking event on Wednesday 23rd September to discuss this. Gareth Paul (Associate Partner), Angharad Kenward (Senior Director) and Melanie Robinson (Manager) were joined by Rob Turner (John Lewis Partnership), Guy Hubball (Genpact), Tony Roy (BT Group) and Sarah Lighton (British American Tobacco).
The business case for digital projects – Sarah Lighton, Programme Lead for Digital Transformation, British American Tobacco
"The biggest hurdle is the sign off," said Sarah Lighton from British American Tobacco, which started its journey over three years ago. "The business case was relatively easy as we had burning platforms. We were using Emptoris and we started the project at the same time as IBM said they were sunsetting it, so we had to change to SRM, the SAP platform, which will be sunsetting in 2025."
It's about universalising the business case, said Sarah. "We had consultants in to say we need to talk to each other. Emptoris was not integrated into our platform. You need a lot of common sense and know you have to invest money to keep the lights on, so there's not much resistance. Resistance came when procurement was leading the charge and as a result, the business case was stacked in their corner, which presented challenges in ownership. We had to deliver the benefits to pay for it. It was seen as a procurement project when it needed to be seen as a business project. You have to get people to buy into what the business case means."
Leadership challenges can occur down the line. Over the following three years, there were changes in various leadership roles, with "people saying they didn't sign up to that. Getting everybody to own the business case – that's the biggest challenge." Sarah added, "Create the case to change and in the current time, the business case should be quite easy once everyone's bought in on why the change is needed."
Sarah stressed the importance of "making sure people knew from the outset that it's not just a procurement or tech project. The tech team have taken ownership and dictated delivery timeframes. Yes, it's a digital platform, but you have to look at it from a user perspective. What are the priority areas? Not just creating a deployment plan in isolation. If we could do it again, we would have that stakeholder engagement across functions, then collaboratively decide where we start and where we finish. Everyone's bought in, understands the change, agrees what the priorities are. We know where we are on the journey and what's coming next."
Securing the funding to drive a largescale transformation – Rob Turner, Head of Procurement, John Lewis Partnership
"It started with a relatively small idea that wasn't that expensive," said Rob Turner. "We struggled to get buy in. We looked more at the opportunity to reshape across the larger value proposition for partnership. As we redesigned our processes, we secured the first bit of investment to develop them further. We used a cross-functional approach, making it more than a procurement project, getting finance, risk, senior legal counsel involved to shape it." As well as bringing ROI from a savings perspective, this approach also made the project about risk management, contract management and supplier management.
"We were due to have a kick-off meeting two days after we got sent home," said Rob, referring to the disruption caused by the COVID-19 crisis. "Cash retention became critical for the partnership. Lots of other capital projects were being put on hold. The savings helped it pay for itself. Make the solution as broad a value proposition as you possibly can."
He added, "We were really inclusive very early on in the design concept. We built a strong team and started every meeting by integrating new people. We used different tools and techniques to engage people, were flexible around diaries. Every evening we had a phone call to keep track of everything across the different workstreams. We diverted more money into programme management, change management, which is critical when there are about 80 people working on the programme."
Supporting third party risk – Tony Roy, Senior Manager, BT Group
"It took a while at the start," said Tony Roy, who is responsible for risk, governance and sustainability at BT Group. "We were looking at the risks that concern BT – not just procurement, but stakeholders in our operating business." BT identified eight key risks, including financial, data privacy, information security and human rights. Then using a consultative approach, they segmented their supplier base by looking at how each supplier was associated with each key risk. "A modem supplier in China will be more prone to human rights and environmental risk than information security," said Tony. "We ended up with a 3-dimension model used to overlay the digital tools, almost like a pyramid of gold, silver and bronze suppliers."
BT established a third party risk and control centre, which has two main functions – to warn about emerging risks and to look at how suppliers perform on a day to day basis. "It's similar to a satnav warning you of a roadblock up ahead and telling you to change route. There could be a pandemic happening. It allows you to take early action. We also have a network of risk experts. A buyer might not know what to do with an IT security risk." BT also conducts road tests on its suppliers, with regular questions and audits of silver suppliers. These measures "increase risk profile visibility and the ability to mitigate those risks."
Through the eyes of a service provider – Guy Hubball, Senior Vice President, Genpact
Having recently moved from practitioner to service provider, Guy Hubball has three tips for a provider's approach to a transformation project:
•Think about the strategy
•Understand the operating model – Some companies have a decentralised, entrepreneurial culture while others might be more autocratic. What approach will work for this particular company?
•Establish the cost to serve – High cost resources should be focused on high value activities.
Guy underlined the importance of rigorous process standardisation and dynamic workflows, which allow flexibility. "You have to be able to do it better than clients can do it for themselves. If CPOs aren't focusing on directs, you have to wonder what they're doing. Procurement functions find it difficult to get sufficient investment in analytics. The analytics piece is becoming more and more important. Be clear on your use cases and your differentiation to get investment, and structure the data in a way that's useful. Even with all the tools, you have to fix your master data first."
Guy feels that a positive customer experience, where the service provider acts as facilitator, will be absolutely key. "The experience will be the differentiation going forward," he said. "Our relationship with tech has generally been pretty poor. We need to think about a cultural shift in procurement from trying to control everything to trying to enable things. Allow the business to self-serve but with procurement rules, moving away from an end to end platform. By driving a greater experience, you make it easier for people to do the right thing and harder to do the wrong thing."
Adaptable procurement
"We looked at a number of tools to do risk assessments and alerts," said Tony. "The one we chose was okay but not that effective at demonstrating where the risk was. There were alerts about data privacy but they didn't tell you what to do about them or whether other suppliers or categories were affected." BT is now in the process of implementing another tool that's "more graphic and user friendly in nature, that allows you to patch in other risk metrics. How do we manage questionnaires and the order we send them out? It's fragmented at the moment. The buyer gets one view of risk – a couple of neat tools allow them to do that. The sales pitch doesn't always match up to the reality." Guy added, "the important point is being able to change. You need a more fluid landscape where the new tool emerges and you can take it on more quickly."
British American Tobacco chose to use Coupa instead of SAP, and Sarah feels there'll be an increasing move towards boutique or niche providers. "With the incredible adaptability of API technology to integrate, you don't have to have these platforms. Things have moved on in the last three years and we still haven't finished the deployment. There are great tools out there for category and demand management, but we're in the middle of a big project so no one's looking at that. Our world is changing. Anyone who's doing a three-year roadmap is brave. You have to be able to adapt and you still need tech and a user community that you can evolve. You can't get hung up on the idea that 'this is my process and how we've always done it,' as it doesn't always work anymore. A business case which stacks up now won't necessarily stack up in three years' time. You need to be more agile."
It's very much a work in progress with Coupa. Despite being live for 18 months, British American Tobacco is "not seeing a significant benefit as it's not integrated with anything else," said Sarah. "You need to test things in a pilot-type environment where you can see how it will scale, see its applicability. Then you don't have to commit millions to doing something if it won't be right. We're procurement people at the end of the day. We need to look after the pennies as well as the pounds and if that means cutting our losses, we have to do that."
"It requires technology to be developed and procurement people to be brave," said Guy. "Just because you're an SAP house, it doesn't mean it's simpler and more effective to use SAP. Multi-million-dollar financial integrations kill us every time." Tony stressed the importance of "taking people with you. You can get really excited about the tools but not everyone shares your enthusiasm. Ultimately they will live and die by the users."
The successful procurement professional of the future
"They have to be openminded," said Guy, who believes the more traditional procurement professional has perhaps been afflicted by a lack of commercial nous and an insistence on adherence to processes. "It was too much about control and not enough about enablement. Tick-boxes in an Excel spreadsheet." Guy feels that "the mix of an IT and procurement person is exactly what we need right now. Openminded and commercial-minded. Someone who can be bold, take risks, challenge the status quo."
"The world is changing," added Tony. "There are no five or 10-year contracts anymore. Knowledge of the outside world is often lacking. Most people don't start their career in procurement – they end up there. We need to encourage people that this is a place of opportunity." Sarah stressed the importance of communication skills and curiosity. "People need to start talking to each other, see tech as a friend, not a foe. People have their heads down in their own little world. Tech gives you data and insights, and should prompt you to ask questions, talk to suppliers, stakeholders. For the first time, we're not operating in the dark. Let's use that data to go out and find out what's going on."
With so much of the procurement process becoming automated – the services on offer, the way those services are delivered, the way contracts are created based on online surveys – where can procurement professionals add value in the future? There was a consensus that, rather than just being more conversant with the tech, they need to adopt a digital mindset – which includes an understanding of change implementation across the company, and who will implement this change. By partnering with other areas of the business, procurement can draw on relevant experience and knowledge to bring the project to fruition.
An analogy was drawn with automated transactional facilities like DocuSign, which needs a human layer to make the whole machine work. Category managers can provide this layer by becoming subject matter experts and taking the opportunity to be more strategic. "Category managers need to be the conduit between the business and suppliers," said Sarah. "Below that level, so much will be automated."
But as procurement professionals look to forge themselves in the flames of current challenges, will COVID prove an accelerator – or a hindrance – to the transformation journey? "In a manufacturing business with operations in over 170 different countries, there's so much change," said Sarah. "People are having to deal with different scenarios while I'm in the centre. We've got redundancies, people on furlough, distribution issues, product supply. Core business-facing challenges. But at the same time, if there's ever a time to do this, it's now. Our world is changing. We have to make it a change for the good. You have to think about the whole business and implement it for everyone. And for companies opposed to reviewing their operating models because of the challenges of COVID, Guy's view is that we should "Never let a good crisis go to waste."
If you'd like to attend our next procurement webinar or you'd like to talk to one of our experts about finding your next procurement role or hire, please contact us.