Back to Blogs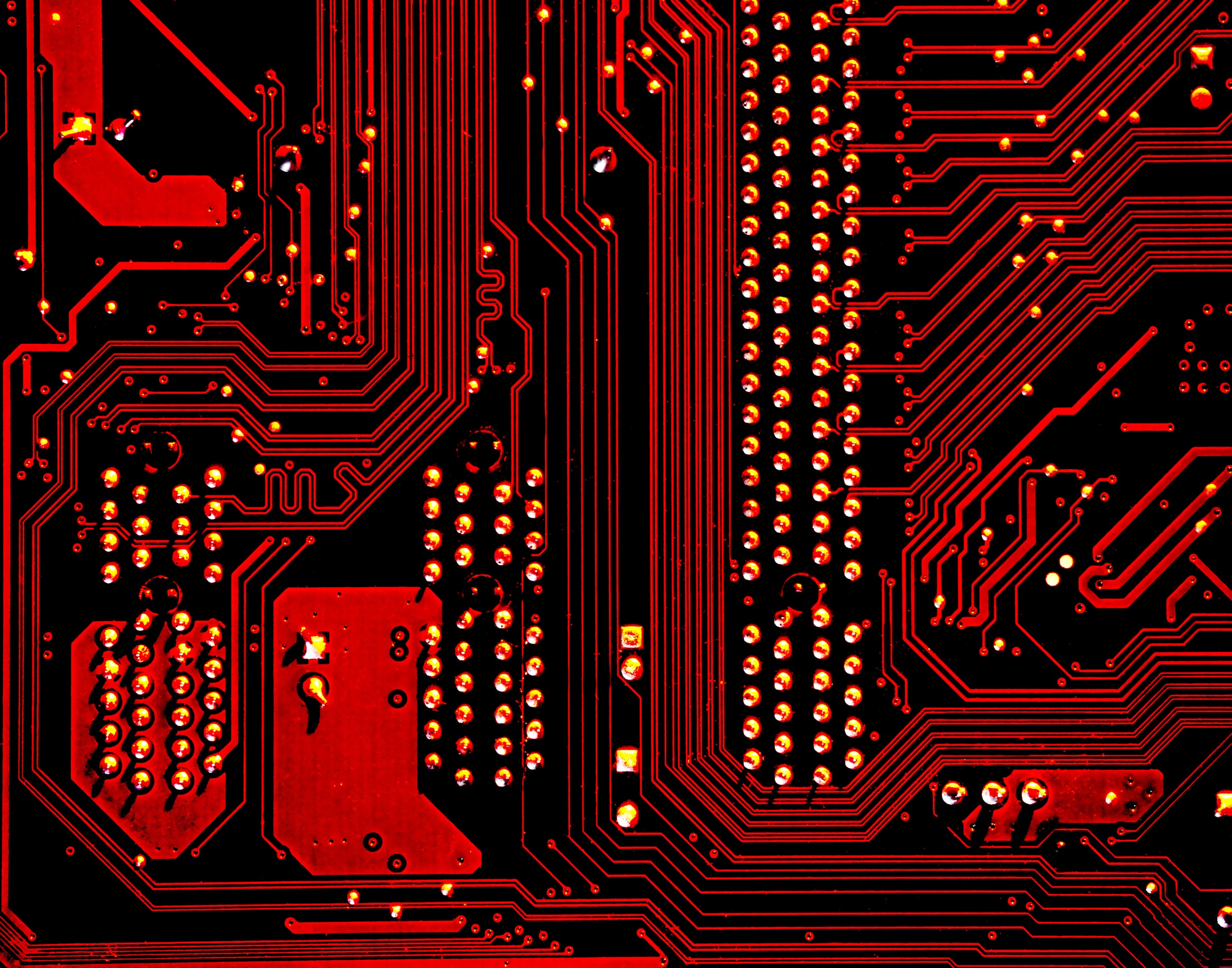 ​Is there a stronger business case for SAP S/4HANA in the post-COVID world?
With everything that's happened in the world over the last few months, enterprise resource planning (ERP), the integrated management of a company's main business processes, understandably slipped off the corporate agenda for many organisations. But is it time for that to change? Investigo's SAP team held the latest in its series of webinars on Tuesday 8th September to discuss whether there's a stronger business case for SAP S/4HANA in the post-COVID world. Principal Consultant Eoin Waters was joined by an expert panel of Felix Diepenbrock and Patrick Moisson (SAP), Gordon Kelly and Brian Lavery (Limelight Consulting) and Sanjay Das (IBM).
Rates of recovery
"Boeing has sold one cargo aeroplane in the last few months. Aerospace and automotive have been severely affected by the pandemic situation," said Patrick Moisson, Senior Strategic Advisor at SAP, referring to a recent McKinsey study on the impact of COVID-19 on various business sectors. "Some industries will recover quickly. Some retailers couldn't deliver during lockdown as they were not ready digitally. Some banks had no solutions for meetings with Teams and Skype, due to security and rules."
By necessity, the pandemic has accelerated a digital mindset. McKinsey's study reveals that companies have completed five years of digitisation in just eight weeks. Many organisations have been surprised at how quickly they've adapted, even banks with hundreds of years of legacy processes. "It's a winner takes all world," said Patrick. "There are 1 or 2% in each sector who are winning. Leading companies are making not just bolder decisions, but much faster decisions, adopting new ways of working in their operating model, using data analytics in new inventive ways."
"There's a necessity to be flexible," said Felix Diepenbrock, Head of SAP S/4HANA Services. "The fast companies will eat up the slow ones. Evolving business models and redesigning processes are more and more important for our customers. Can you take the risk of your competitors getting the advantages of data volume optimisation, getting new architecture and becoming faster than you?" And with so many projects having been postponed, there's currently "a higher availability of experts than before the crisis," he said.
Why make the move?
Patrick and Felix divided the benefits of moving to S4/HANA into four categories:
Business model evolutions/redesign
Move to smart products

Move to subscription and new pricing mechanisms

New segments, including transition B2B-B2C
Strategic pivoting/responding to disruption
Customers with high M&A activity

Customers in industries with high degree of change
Business process redesign
Improving business processes in general and in particular, line of business (LOB) – sales, production, finance

Replacing custom code by standard solutions

Verifying whether the available innovative processes on S4 can improve some of the current painful processes

Real-time analytics given insight into business

New user experience with Fiori
Landscape transformation (most often, CIO-driven)
Consolidating applications including own custom development

Replacing obsolete legacy solutions

Simplifying the landscape
Accelerating the digital journey
A recent IBM programme is living proof of the importance of digitisation when facing the challenges of COVID-19. As unprepared as any other organisation, one of IBM's clients had just gone live with a finance transformation programme powered by SAP HANA, when the crisis struck. This "came as a big, big challenge," said Sanjay Das, the Programme Manager from IBM. However, as a digitally savvy organisation that was already well accustomed to remote working, it was able to face this challenge head-on. "What helped was people knew each other, worked with and trusted each other. Teamwork really helped. The post go-live financial close process was pretty successfully done. Getting into the blueprint phase, you have a different set of challenges, like how to get people to cooperate better when they are unable be in a room together or can't have coffee together. We have to change our collaboration techniques in future programmes. Overall the go-live and post go-live support phase went very well and it was a good experience for the team and I."
"The McKinsey report has shown that some of the drivers have changed, which has affected whether moving to S/4 is the right thing now," said Brian Lavery, Executive Director at Limelight Consulting. "In my mind, the typical drivers that you usually find for business transformation – such as more effective decision making and expediting – are, if anything, enhanced. It's all more relevant in the challenging conditions we find ourselves in. I suspect there will be similar situations beyond COVID. The future fitness of companies will be judged on how they deal not just with COVID, but with situations where the ability to travel and one to one engagements are restricted."
There was a feeling that the current crisis has accelerated the need for transformation as organisations look to remain relevant. "Digital transformation was a buzzword without real meaning, but it's sped up incredibly fast during the COVID period and many of the barriers to change are being removed in companies," added Brian. "Companies are likely to have sped up. Can you afford to stay still? A sense of urgency is important, as is the ability to weather the storm and keep up with competitors who are improving through their own digital transformation."
The S/4 jigsaw
If companies do decide to adopt S/4HANA, which apps should they prioritise? Gordon Kelly, Executive Director at Limelight Consulting, said "SAP's approach to delivery is to focus on best practice processes and software content that allow the delivered components. In the programme we're working on at the moment, we've already made the decision to focus on best practice content first and build up from there, look at the gaps that exist." There's value in "investing in the existing ECC platform in preparation for S/4. Ariba and Success Factors are areas people are still interested in. Other areas have less focus, such as Concur, as there's almost no travel. Customers are starting to prepare to go above and beyond what the suite gives, using the cloud platform. It's different for different people. S/4 might not be the first part of your journey." Gordon added, "If S/4 is not the first part of the journey, it needs to be factored into your thinking. The data structure has changed but the importance of customers' landscape and data journey should never be underestimated. The earlier they start, the better." Here the key drivers of the section 'Why make the move?' could give some guidance.
"Any transformation has two main drivers – focus and urgency," said Sanjay. "The COVID challenge is leading to urgency and specific focus areas for our clients. As an example, automation is even more important as people are working remotely. Companies on their transformation journeys have to link many of these technologies like RPA, AI, S/4HANA together. My recommendation is to start with small use cases, and keep adding more as you go along the S/4 journey. We need to focus and balance the business outcome and use cases, along with speed of delivery."
Patrick felt that, "It's all about enabling the company to respond, prepare for the future, be more digital. Most of our consultants are offshore, with a model of working remotely implemented by SAP. You don't have to be sitting by the customer to help them prepare to be more digital. A lot of customers need digital solutions to respond to the crisis and beyond." Despite the increasing prominence and importance of digital ways of working and living, it's also important that we match digital capabilities to human inclination. "My wife doesn't want to take the risk of going to shops, so she's becoming more of an Amazon customer. But it's still not right for her, as she would like to touch some products. We have to become more digital but at the same time, think about how to adapt to market demand not only in retail, but in everything we buy. A lot of products we can buy without seeing, but others we need to see. We need something between digital and presence."
He added, "Every customer is thinking about their future, keeping their business model working. When times are tough, everyone's thinking about their bottom lines. It's not about bottom lines, it's about the business model, survival, being a business leader continuing to exist in the market. Delivering S/4 to Airbus and Boeing won't help them sell more planes, but it will help them be more digital to respond to the market demand and work more intelligently with their vendors and subcontractors."
Some companies have been concerned about monitoring the performance of remote staff. In providing a detailed toolkit and visibility – by role – of what people are working on every day, S/4 can provide that. "Out of the box, it helps you see what's going on if you're in a management role," said Gordon. "It gives you visibility and transparency." With near real-time visibility of an organisation's productivity and profitability through its various operational dashboards, S/4 is equipped with embedded analytics, transaction data, flight paths for logistics procurement and much more. It comes down to a company's decision on which suites to deliver.
Is S/4 enough to solve all of an organisation's problems? "No," said Sanjay. "You need to leverage the components you need, to drive the business transformation and outcome. You might have to bring in new apps and toolkits for the transformation. But S/4 makes the use cases more meaningful by providing a robust central platform. As an example, the way data is stored within S/4, and the speed of response, make it easier to implement use cases that need weaving insight from S/4 and beyond. As S/4 will evolve further, our customers will get more functionality out of it. I feel S/4 is an essential piece of the jigsaw."
More and more companies want flexibility in the structure of their team, the ability to react in the face of a significant challenge like COVID, rather than having to ramp up an enormous team for an immovable milestone. "How do you address that willingness for change management and belief systems?" said Sanjay. "You have to accept that while there are benefits of remote working, you need to factor in cases where milestones may have to move and flexibility brought in. As programme directors, if the contract doesn't allow flexibility, it's difficult to address such circumstances and you may spend a lot of time on difficult commercial discussions when you would rather be delivering the programme."
Now or never?
"The pace of certain organisations has slowed down, which has caused bottlenecks and business resources suddenly having capacity," said Brian. "In some ways it's the ideal time. You can do a lot of that remotely providing the containment's good. The drivers companies had pre-COVID are still there. Ultimately, companies can't afford to sit while other companies take advantage."
"The market is extremely disrupted," said Patrick. "Companies need to ask themselves, 'can I survive as I am or do I need to change?' We are here for the service of such businesses, to help them move to digital. The new normal is more and more digital," he added, whether it's "on premises, a hybrid model, 100% standard without having to customise. I believe we will go to a more and more standard solution adapted to every customer's business, which will allow them to reduce their costs. They can go live very fast if they want to, but they still need the help of SIs to change the ways they work, change the system and run it. We're here to help every partner to make this successful."
"Ideally get moving and get moving now, because your competitors will," added Brian. "With experience and rigour, and an adjustment in well-trodden methodology, the tools and templates are there to help you get through this."
Conclusion
Many organisations remain nervous about recommencing or starting large transformations from scratch, particularly in view of the significant financial commitment involved. But in a remote world where keeping track of individual employee workloads and overall business performance is more crucial than ever, that's exactly what S/4 can provide. In many ways, the business benefits are more prominent than ever. It's then up to individual organisations to decide which functions are most relevant to the operation of the business and if, when and how these should be adopted.
If you'd like to speak to one of our experts about finding your next transformation hire or your next opportunity, please contact us.