Back to Blogs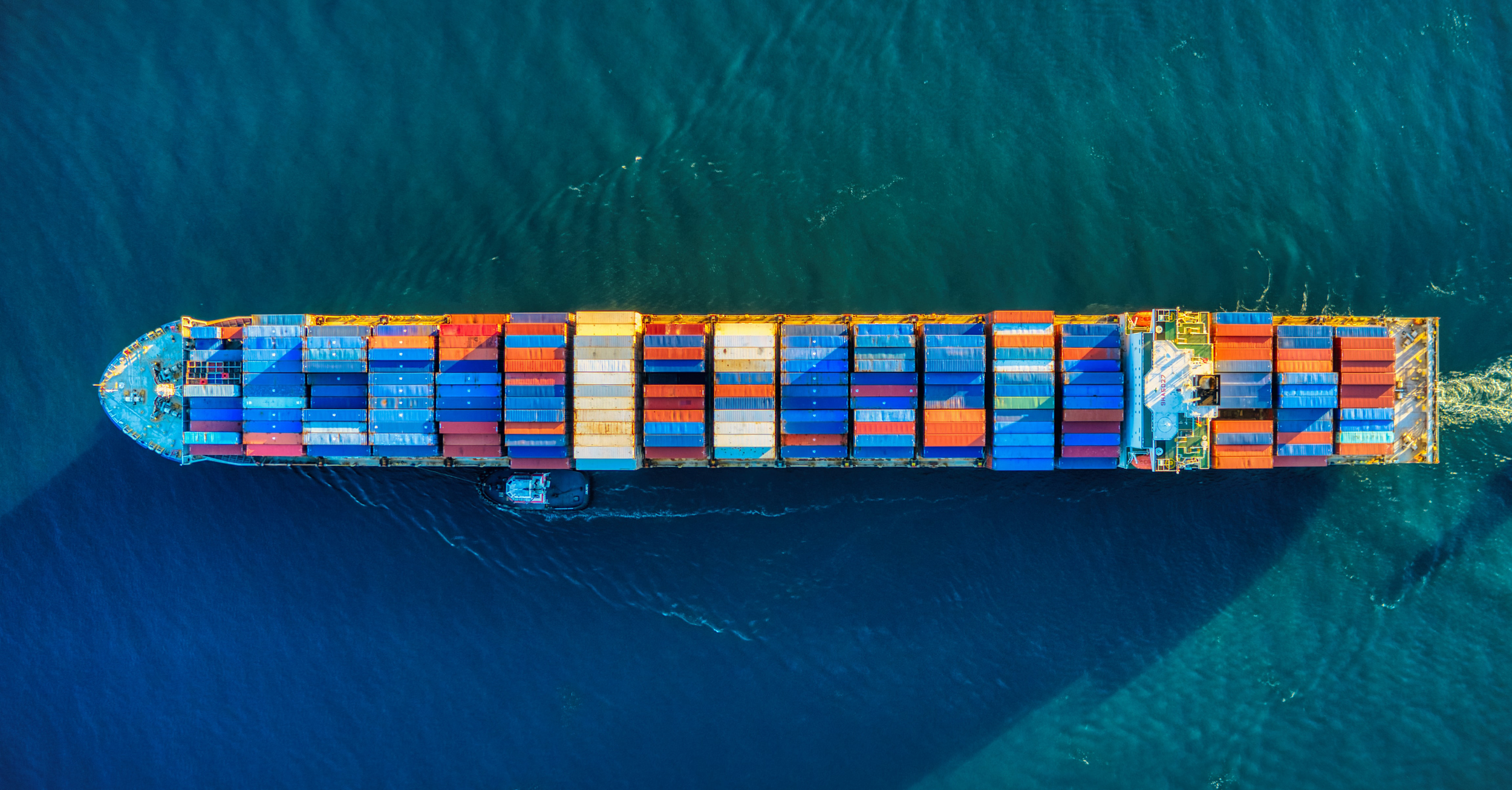 The strongest link: talking supply chain with Erica Olson – part 1
​Erica Olson is a senior supply chain leader with over two decades' experience of implementing supply strategies and building collaborative teams that can drive successful change programmes across organisations. In part one of her interview, Erica tells us about her journey in supply chain and offers her advice to those starting out.
Can you give us a brief overview of where you are now and your role within the business?
I'm the VP of Supply Operations at Clinigen, responsible for all aspects of supply chain, contract manufacturing organisations (CMO) management, logistics and warehouses. I spent almost 20 years at GSK doing many different roles, including logistics and warehousing, supply chain design, analytics and business development in terms of divestments.
What's my love and motivation? You absolutely need to collaborate. In supply chain, you cover and work with so many different functions, whether commercial, finance, procurement, quality or regulatory. For me, supply chain is the glue that makes it all work – connect and command. It's about the people at the end of the day.
Did you consciously seek out allies or advocates as you went up the ranks and what advice would you give to the next generation when looking for internal sponsorship and mentorship?
Do that as soon as you can. I still have a work buddy that I had early on in my career. It's that person you can tell you've had a really good or really challenging day, or ask for their insight. It's important to have a work buddy that's not part of the family. Family plays a huge part as it's part of your support network. You want your cheerleaders at home saying you can do this. In work, you want an ally.
What did you look for in an ally or an advocate?
An advocate for me is someone slightly more senior, a mentor. You want your boss to be your advocate, but if they're your only one, you're missing an opportunity. Where are my areas of interest? Ask yourself, 'who else can help me build a broader career and exposure in the company?' and seek those out. My advice to anybody is you should be planning coffee conversations to get to know them, not because you want something from someone. 'I'm curious about you, what you're doing, how can I learn?' It ends up being a two-way relationship. You want an ally in your team, an advocate in your boss and someone outside, and then you need your mentors.
An advocate is someone who will say, 'I know that person and I know they've done this,' championing your cause. Continue finding those individuals who will help you. I'm yet to see a place where a person doesn't like helping.
Is there any one person who's had a big impact on your career?
There have been many. Starting out from a family perspective, my dad always said you can do anything you want and learn by your mistakes and failures and move on.
Workwise, it's individuals I've talked to about my career journey, the pros and cons of taking roles. It's good to have someone completely external.
Within work, a couple of significant people have always pushed me on. It's really powerful to invest in those and they end up being lifelong relationships that span companies and jobs.
How do you drive inclusivity in your business? What could leaders implement themselves?
How does focusing on your hiring agenda work in practice? Get your hiring correct, check CVs, have a good screening process, understand biases and put in ways to take them out of the hiring process.
Give new starters the tools, let them know how things get done in the organisation and the decision making format. Think about behaviours – each of us has different ways to get the best out of each other. How does my team like to work? Where do conflicts happen because of different styles and ways of doing work? Taking the time with individuals to understand their style, their ways of working, their ways of making decisions and how these fit with the organisation, is so important. If those match, you end up getting the best out of a diverse hire. I don't think you can spend enough time understanding a person and how they succeed. As a leader, it's the people who are important. It's how you hire a diverse team that's working effectively.
Set out the expectations and have the conversations about diversity and conflict management. It's important that we all ask ourselves how we would feel coming into the organisation. It's about making them feel comfortable in the environment they're coming into. It's different for each of those individuals. You can't have one playbook, you need 10.
Have you had challenges hiring diverse groups?
There will continue to be challenges in supply chain. In warehousing and logistics, you're still fortunate if you get gender diversity. Each of the groups have a different makeup. Females tend to like working in planning and supply chain, but then progress and get stuck in the middle ground as they've had no manufacturing exposure. Your next role might require line management experience. You need to take a leap of faith. As a manager, ask yourself 'am I hiring because I want them to tick all the boxes or because they have future potential?'
It's often said that women have to take on male thinking and ways of working to get to the boardroom. What attributes helped you to continue pushing boundaries for yourself?
I've fought against the notion of having to be that way. If that's what's required, that organisation or role isn't what I want. It's about being authentic about yourself and your characteristics and trust me, the right company will look for those characteristics and you will end up in the place you should be.
Resilience is a big one. I take a moment, think about the situation, process it, learn from it and move forward. Think about the environment in the room and what people need to know. I'm constantly thinking about strategy, how to get the best outcome and help others get the best outcome. Each role is different, so you need to be adaptable and appreciate that it won't work with every individual. Creatively think about where you want to go and how to get there.
What advice would you give people starting out now to give them the best opportunity to progress in supply chain?
Be passionate about it, be curious. If you get in and you're not passionate, it's not for you. I love that it embraces everything, it's end to end – contract manager to wholesaler and all the roles in between. If you want a career, it gives you so many different places to go. Take every opportunity to help someone with an activity they're doing. Don't wait to be asked and continue to be curious. If you have those attributes early on, people will say 'I want you on my team, I can see you as a leader.' Learn how to communicate. There are so many skills you can learn. The energy and the drive – you can't learn that.
It's a great place to shine, a great place to grow and a great place to make a difference, wherever you sit. Each day you have a purpose and you know you've made a difference. That's why I love supply chain.
If you'd like advice on strengthening your team or about finding your next senior role in supply chain, please contact us for an informal chat.