Back to Blogs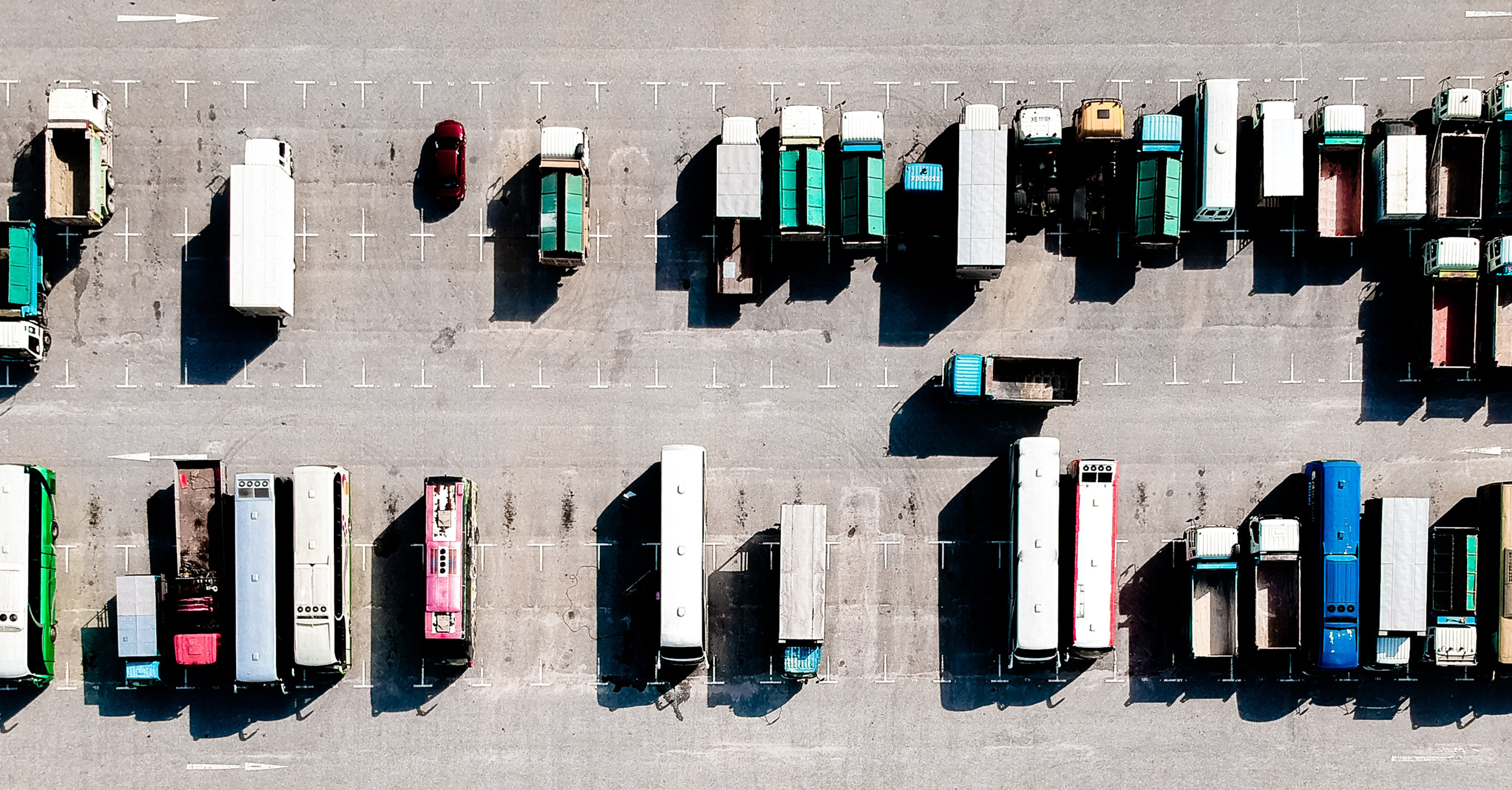 The strongest link: talking supply chain with Erica Olson – part 2
​In the changing world of supply chain, it's not just important for leaders to be able to understand the data – they need to be effective connectors and relationship builders, too. In the second part of her interview, senior supply chain leader Erica Olson discusses the new model of the supply chain leader and shares her outlook for the industry in the years ahead.
What's been the impact of COVID on supply chain? Has it continued to push the function to the fore?
Absolutely. At the end of the day, you have to springboard your tech journey and infrastructure, and conversations on what you need out of your tech. If you look at the history of your supply chain, it starts out with putting resource to something. But as you build and grow, you take out a lot of the activity you require from humans, and repurpose that resource to do the insights and strategy that normally would have gone to operations. From a people perspective, it's released us from thinking we need a building, specific hours of work, face to face collaboration. It's broken all the boundaries in a matter of weeks, turned all cultural norms, both internal and external, on their head. We won't go back to that old way of working no matter what business you're in.
I'm in the office two days a week. A catchup is more organic in an office than when you have to determine it by putting in a Teams meeting. It's how to get the chitchat in. Start conversations about the person rather than the topic.
Does the new model of a supply chain leader lean more to people who may have slightly more focused soft skills than we've typically seen in supply chain?
Supply chain is all about connection, change, understanding the situation. My approach is to take a moment to think about how things impact me and my team, then move forward. I believe those of us who have diverse backgrounds are better attuned at thinking about that, rather than accepting the way it's always been. I enjoy supply chain as it plays to my strengths. So often we focus on how we can improve our weaknesses, while the more we focus on our strengths and attributes, the more value we'll deliver.
It's a great opportunity for the diversity agenda and as tech continues to develop and grow, we need more of the empathy to adapt the output of the tech and insight into strategy, execution and people.
As a female working at grassroots, what challenges did you face and how did you navigate them on your way up? Have you seen any differences in recent years?
Yes – it's how you face up to competition and manage conflicts. When I started, whoever was the loudest in the room got heard. I'm always looking at the dynamics of the room and thinking about that. I had to work on who was in the room, where they sat, how I could make sure my voice was heard. I had to think about tactics and being thoughtful ahead of meetings – how I was going to show up, what I had to portray in the meeting and how to do that.
It depends on whether you get that in the early part of your career or if it's something you reflect on. I definitely think that over time, greater diversity, gender, LGBT have come into it. Understanding the context and environment and being far more thoughtful about how we all show up, our different talents, how to get the best out of ourselves and each other, is so important. Those of us who have a more diverse background are better able to navigate it than those who haven't necessarily experienced it.
Knowing it's a strength of mine, what do I do about sharing that? I have to make sure I'm role playing a more diverse culture and opportunity. It comes back to thinking about meetings and as a leader, telling people what they should prepare for. I plan ahead and take a strategic view of the room, making sure I can navigate potential challenges so I can be most impactful.
When you're from a diverse background, how important is it to physically see those leaders, to know you're accepted and included?
You have to feel safe in the environment you're in. What's powerful about supply chain is that everyone thinks the HR function is driving it, but it has to be leadership. Assuring your people that this is a safe conversation is so important. Those of us who are people people will continue to grow. Our innate ability will be based on our experience, background, understanding of where people are and how to get the best out of them as a diverse population. Who's the underdog, the least represented and how do we bring that into the conversation? Who doesn't talk as much? It's passion and progress. That's why it's fun.
Do leaders need to change their thinking so that it's not just about the skillsets, it's whether candidates can learn those skills? Will it now become more about taking risks?
That's why you need a pipeline in the organisation. If you're doing successful pipeline planning internally, you can see which individuals have those additional capabilities and can work across the business. Equally, it's how you encourage and believe in those individuals, building their confidence that they can take that next leap. In your coaching and mentoring, ask them 'why can't you do that role? Why can't you achieve? Where are your gaps?' It's building that confidence in people that they don't have to tick every box, they can still get that job and learn with it. As leaders, it's creating those opportunities, building that confidence and investing our time with those individuals so they can continue to be successful.
The last 18 months have catapulted new systems and ways of working to the fore. How has supply chain changed over the last five to ten years and where will it be in five years' time?
From a tech perspective, 10 years ago it was all done on Excel spreadsheets: technology, integration, connections with CMS, risk management. In the future, the softer skills will increase in significance but we will still need data scientists. We need people who can take the data, have conversations, make decisions and collaborate – those with relationship skills.
Are the new generation, who have grown up with the tech, as good with relationships? They will have to spend more time on understanding how to relate to people. It will be interesting to see how they integrate into the business. That's where our leadership will have to turn its attention. The tech capability will be there, but the world won't move away from needing that connection.
If you'd like to find out more about what's happening in supply chain, or you're looking to strengthen your team or secure your next senior role, please contact us.