Investigo brings you all the latest news and market intelligence from the world of procurement
With in-depth market perspectives from our team of industry experts, our Insight magazines are an essential tool for procurement professionals of all levels, disciplines and sectors.
The role of procurement has changed almost beyond recognition. What was once a buying function is now key to the strategic direction of an organisation, with procurement functions bringing real innovation to the table.
February's edition of our Insight magazine features our latest market report, shares advice for attracting new talent to the procurement industry and discusses the shifting role of the procurement leader in an organisation.
Download your free copy of our procurement Insight magazine here:
​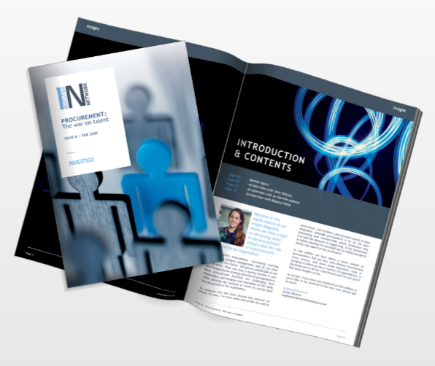 ​
​