Back to Blogs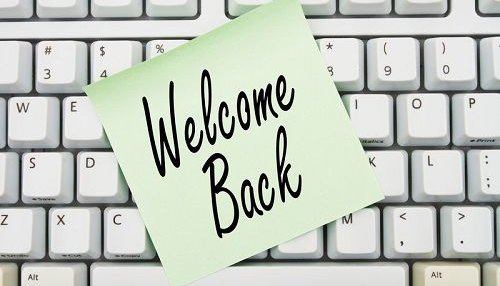 Boomerang Back to the Business
Investigo have always been proud of the fact that our employee retention is particularly high in comparison to the average industry standard for recruitment. Creating a rewarding and fulfilling working environment is our top priority, whilst also supporting our employees in their development and career decisions. Despite this, it is only natural that employees may want to move on occasionally for a new challenge or for shorter commute for example. However, as a business we have experienced returners to the business - the boomerang effect.
Last week our Human Resources and Talent Management team based in London has had a boomerang returner, a current employee relocate from our Milton Keynes office to London as well as a new starter to add to the mix.
Chris Evans joined Investigo back in November 2015, with 7 years' experience working in the Global Mobility and International space at a global scale, he proved to be a great addition to the team. However, in August this year Chris decided to leave Investigo and take another role closer to home so he had a shorter commute, he commented: "Whilst enjoying my new role it quickly became apparent that I missed the culture that makes Investigo so unique. I missed the people and the collaborative environment. I approached Emily (Head of HR and Talent Management) about returning to Investigo, she was extremely accommodating, which is an absolute testament to both Emily and the Investigo team on the environment that they have created. I am so pleased to be back and the slightly longer commute is completely worth it in exchange for a great working life."
We know that to retain the best people in the industry we need to be both flexible and accommodating in our approach. That's why, when one of our Senior Consultants - Kerry Wykes - who has been working at Investigo for almost 5 years approached us about a move from our Milton Keynes office to the London office it wasn't a question of why, but when. Kerry has joined the London team to concentrate on Permanent Senior HR hires within Retail, Hospitality, Consumer & FMCG, and is proving to be a great addition to the London team.
Last but by no means the least, Penny Daniels, the newest HR team member, joined us with vast experience focusing on the Investigo Interim HR function and specialising in Senior HR Recruitment within the Tech, Media, Creative and E-Commerce industries. Penny was looking for her next challenge and with Investgo's plans for growth it was the perfect timing to join the business.
Our people join us because of the challenges, the opportunities and the rewards - and they stay with (and return to) us because of the culture. We have had 13 boomerang employees over the years, which just shows that the grass isn't always greener on the other side, but we don't penalise you for trying!
If you're serious about your career in recruitment, then we'd like to hear from you. We understand that words are cheap so we offer transparency at all stages of the interview process – and if you're in two minds as to whether now is the right time to make the move, we're happy to keep things informal to allow you to find out more. Rest assured: all contact with us will be confidential and without obligation. In the first instance get in touch with Victoria Hancock – Head of Talent Acquisition on 0203 862 2869 or email victoria.hancock@investigo.co.uk.