Back to Blogs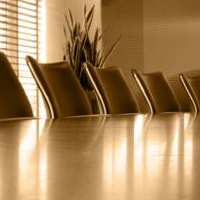 Interview with Pinsent Masons
We met with Myles Blewett (Legal Director) and Gordon Wilkie (Head of Procurement) of Pinsent Masons, to discuss their career history and vision for Procurement.
Can you provide an overview of your career background and current responsibilities at Pinsent Masons?
Myles Blewett: I started my career training as an Engineer in the Royal Navy, but early on changed careers and did the law conversion course. I started as a trainee solicitor with Pinsent Masons in 1992. I qualified as a litigator and later on transitioned into transactional work, finding it more satisfying to put deals together than pull them apart! My general area of expertise was IT service contracts which strongly related to my engineering background. In 2010, I made another transition, away from client work, and now have overall responsibility for Pinsent Masons' Procurement of and contracting with suppliers.
Gordon Wilkie: I started as an accountant before moving into logistics within the wines & spirits industry progressing to head of Supply Management at Allied Domecq (a FTSE 100 Company). I moved to London in 2000 to start up Procurement at Linklaters, initially a UK focussed role before we expanded it internationally. I moved to Pinsent Masons in March 2014 to support the creation of the Procurement side of the CPC team.
What benefits do you believe your legal background has brought to the function?
M: My involvement with the business on the legal side and my understanding of how the firm works has greatly helped when trying to enhance our Procurement message. It has also assisted in raising our profile amongst the practice groups that operate at the front line with clients. From an experience point of view, I've been involved with many sourcing activities but previously this has always been from the contract side. As a lawyer, if there are commercial decisions to be made, you explain underlying legal risks and offer advice and arguments, but it's the client that makes the decisions. So, it has been very refreshing to get directly involved in commercial decision making. In terms of 'risk' within Procurement, you can look at these aspects at a much earlier stage to ensure they are successfully addressed within the Procurement process, rather than just at the contract negotiation stage, when leverage may already have been lost.
The team is a unique integration of Procurement Specialists and Contract Lawyers. How did this develop?
G: When Myles was asked to help run a large internal project a team was established which mainly focussed on delivering supplier contracts to support the buying being undertaken by business operations. Through this experience and others there was a growing sense within the firm we needed to support our business operations colleagues more on the commercial side and inject some Procurement expertise, therefore the drive to set up a central Procurement and contracts team was initiated.
M: Before the CPC team was established, Procurement in the firm was done largely on a distributed basis by individual business operations functions, lacking consistency. It might have been executed very well, with lawyers from the business assisting with contracts, but equally likely to be done without that involvement, or any injection of Procurement or commercial expertise. The Board recognised that we needed to establish a proper Procurement and contracts function, and professionalise our approach. Building the team to integrate Procurement and contracts was a very natural step. It made a lot of sense to work together, with lawyers and Procurement specialists involved to varying degrees from the beginning of each sourcing initiative or project. Looking back, I can't think of a better way of doing it. Gordon was the first person we recruited for this purpose. He brought the Procurement experience and expertise that was needed.
G: Overall there are very few companies that integrate legal and Procurement expertise, and we believe we have done this very successfully and demonstrated the added value it delivers.
Gordon, this is the third legal firm you have worked for. What attracted you to Pinsent Masons?
G: The growing profile of Pinsent Masons brand within the legal industry and the potential to join the firm at an exciting point in their development into a global brand. It was also clear through the interviews the role was being heavily endorsed by senior management, and over time, the firm would be mandated to work with Procurement.
Who is driving the function forward?
M: We now report directly to the Chief Operating Officer, alongside the various business operations directors – it's a relatively flat hierarchy and we are very happy with how things are working out.
What footprint does Procurement leave?
M: In terms of policy, we are UK centric but the intention is to expand policy to apply internationally. We are already in the process of doing this and our influence is growing. However, it has been difficult to gain traction on local sourcing initiatives. From a sourcing perspective, it is important to note that a lot of our contracts are implemented on a global scale.
G: UK is by far the biggest buying area within the firm, and we drive most of our global requirements from the UK.
Is the firm mandated to use you?
M: In the UK, yes they are, however outside of the UK the policy is currently more advisory (as best practice) than mandatory. Our expectation is that local buyers will increasingly consult with us. Having said that, we would not directly dictate how they should do things; we would work alongside them to come up with appropriate approaches and solutions.
Did you have to up-skill the team to ensure a smooth integration?
M: We certainly did, particularly amongst the wider buying community. As between the Procurement and contract specialists in the CPC team, we learn from each other and the learning process is on-going, formally and informally.
G: The official decision to integrate the team was done before I arrived. I worked in other firms where lawyers would support the supplier contract side but their help had to be specifically requested. Teams weren't integrated so it was a constant necessity to manage and nurture that relationship, working as two distinct functions as well as circumstances and capacity would allow.
Did you receive positive feedback following the integration?
M: Yes, definitely. I sold the positives of being an integrated team from the outset. Team members say they feel they've gained a better understanding and a broader visibility of the entire sourcing process. On the contract side we operate partly as an in-house legal function, and a lot of contracts cross our desks. We prioritise and take a risk-based approach towards contracts to get things done quickly. This means that fee earning lawyers don't need to be diverted from client work. That
role continues, and is appreciated by the business operations functions we work with, but is now combined with Procurement and commercial resources and expertise to provide a more rounded operation.
What are your long-term goals for the function?
M: We want to consolidate our role in the UK and expand what we're doing internationally. The responsible business side is increasingly important. It is an area where we've done a lot in terms of ensuring responsible Procurement, as our clients naturally expect that of us. As a market-leading law firm, our clients ask questions about what we are doing in relation to our supply chain to procure responsibly and keep their interests safe, and it is vitally important that we have proper answers to their probing questions. We have to keep driving savings where we can, but that is becoming harder now as significant savings areas have already been tackled. So, we need to do more in relation to ensuring appropriate specification, policy, process and demand, to drive efficiency. We have already taken a number of actions to begin to address that, and more are planned.
What do you see as your biggest challenge?
G: Delivering a responsible business agenda across our supply chain is a significant and growing challenge, and just having both a Procurement and legal perspective isn't enough - you need to successfully bring them together. Inevitably there are commercial, risk and legal elements which need to be addressed and having an integrated team, with a range of expertise and experiences allows us to address these in an effective and efficient manner. It has also helped us develop the commercial transformational aspects of our work and sell these into the business including our continued focus on improving the commercial capability across our buying community.
M: The skills of our Procurement people have been proven through results across much of the business; a significant challenge is getting the remaining parts of the business, including our offices globally, to fully recognise these skills and utilise them.
How do your partners perceive Procurement?
M: The partner role is very demanding, with an invariably huge workload. They are also part-owners of the business. For partners involved in fee earning, their focus is very much outwards on clients and they naturally expect the back office to just 'work'. So, making partners aware, or keeping them up to date with what's going on within the business, when it's not to do with client service directly, can be a challenge in itself. We have therefore actively sought to raise our profile amongst the partners and to tell team leaders what we do. The consensus of feedback I've received from that has been very positive. Partners are pleased to hear what we are doing with regard to contracts and risk. The value proposition is also very important to them, as well as our capability to buy in equipment and services the firm needs efficiently and cost-effectively.
You've recently won a CIPS award – congratulations! Did the business recognise the importance of this award?
M: We were very proud and pleased to report our success through our internal firm-wide channels. Many people across the business congratulated us, so it's definitely been well recognised, including the significance of it being a cross industry Procurement award, as opposed to just the legal industry.
G: People now recognise what has been implemented and the work undertaken with them has been recognised as best in class by the profession.
Do you feel Procurement professionals need a specific skill set to succeed within a partner driven organisation?
G: No, I don't think so. You certainly need a degree of patience and sensitivity which may not be as necessary in other environments but you still need to be strong and resilient. I definitely don't believe it's right to purely recruit from the professional services industry. Its beneficial to have a mix of people with different experiences, expectations and backgrounds.
What is the future of Procurement within the legal industry?
G: I'd like to think that Procurement will be seen as delivering a much more transformational than purely a cost management role.
M: Firms in the legal industry, and especially the UK law firms, are highly competitive. There are only so many things you can do to make a firm more competitive and efficiency-focused and, I believe, our method is certainly one way of achieving that. Procurement's role in law firms will develop and expand. We are happy to be ahead of the trend.
Would outsourcing work at Pinsent Masons?
G: As we have seen in Pinsent Masons, when Procurement is integrated with the contracts role it can be very effective and delivers value way beyond cost management. As many legal organisations grew quickly through consolidation, sourcing work was undertaken quickly to ensure supplier contracts were updated and spend leverage was maximised. In these circumstances it is understandable why outsourcing and / or contractors are utilised. However, we believe if you truly want to manage your supply chain in an effective, responsible and sustainable manner a full time integrated team is the best way to deliver this.
M: Outsourcing may work for short-term projects, but I don't think that is truly beneficial in the long run. I'm not sure that outsourced firms are really as valuable as they seem. Plus, a skilled integrated team, with deep knowledge of how the business operates, will see both the obvious opportunities and opportunities that someone from an external environment would never see.