Back to Blogs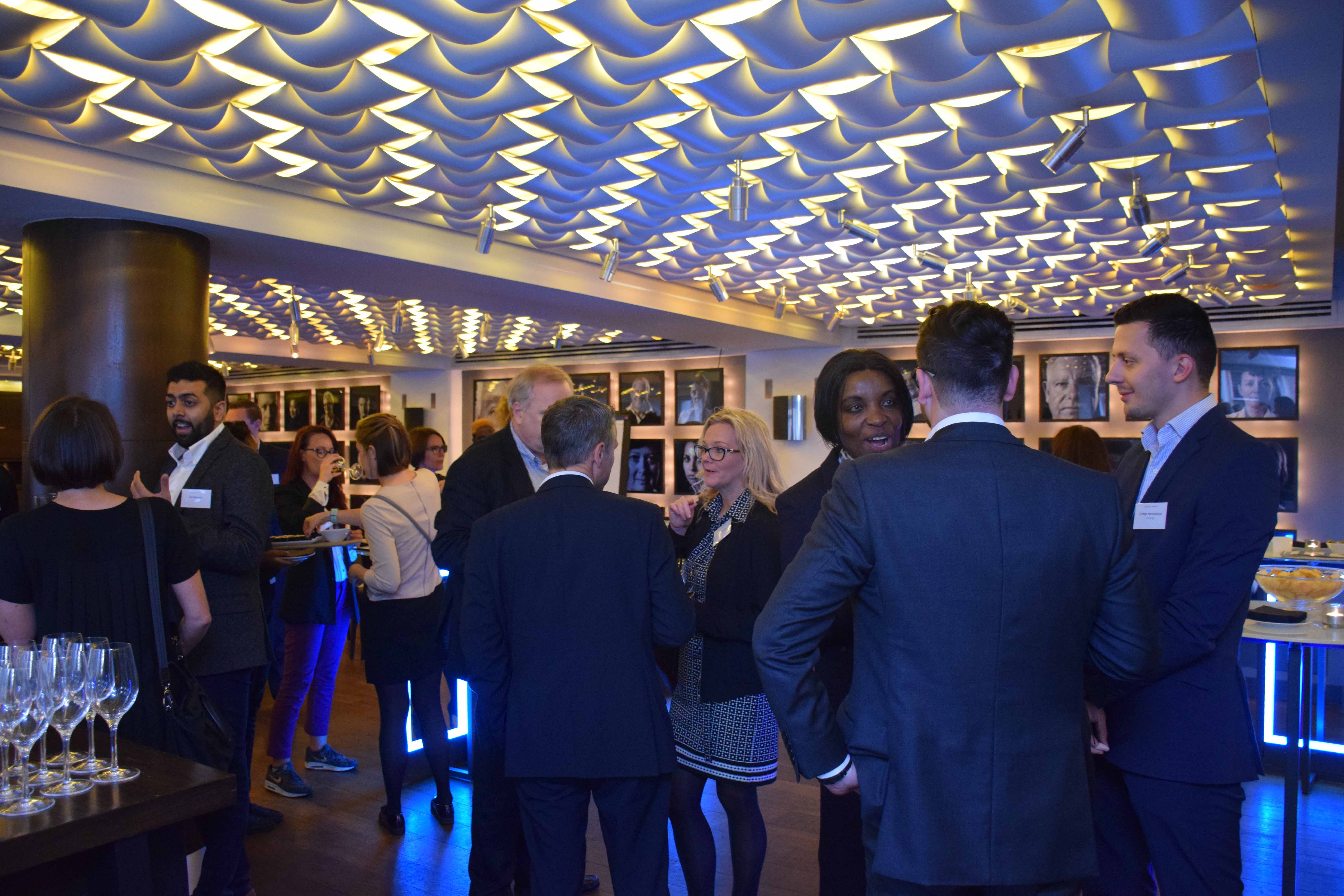 Investigo Coaching Event What do you want from work
Investigo were delighted to partner with The Stellar Set for their third 'Women In' event, held at the Andaz Hotel on Wednesday 13th September. With as few as one in seven people actively managing their career and with the challenges that women still face in today's business world, an Evening of Coaching and Cocktails was notably well received by all who attended. The intimate event brought two career coaches to the stage to give insight and advise to women in Senior positions on how to ensure they achieve their true full potential.
Fiona Saunders, founder of the Stellar Set – a network to help empower women to follow their dreams, brought together through events, training and sharing stories of inspirational role models, introduced the evening by explaining why she formed the forum. With gender diversity of high profile roles within the FTSE 100 still unacceptably low, Fiona wanted to bring successful women together in an environment where they can share experiences and information, with a completely open forum to ask any question.
Peter Wright, is a truly Global Executive, experienced in leading HR functions for some of the world's best-known companies, including Estee Lauder, AIG, BP and Zurich. Peter, who currently coaches 15 high profile women, was the first speaker to bring his vast experience to the room. To get the most out of your career, as many people do not fill their true full potential, he posed the fundamental question 'What do you actually want from work?' Without understanding that, how can you possibly manage your career? When reviewing the question, Peter advised to answer in relation to six core factors.
Work / Career

Family

Social

Lifestyle

Values

Financial Tolerance
Through understanding the above an individual can begin to review both jobs and companies to find the best next step for both you and your career. His parting advice was to ensure that you allocate enough time within an interview process to understand the company you could potentially be joining, the time allocated to this in many processes is often worryingly scarce.
Rachel Farley, a qualified Executive Leadership Coach, bought practical advice on how individuals can tackle problems of any size through her GROW (Goal, Reality, Options, Will) technique. GROW enables people to discover their full potential through finding their own answer, empowering individuals with their own measured decisions. Rachel also spoke candidly to the room, reminding that with such an influential selection of women, they will be a role model to many females – 'there will always be someone who is looking up to you.'
The evening was completed by a Q&A session and a 5-minute speech from Beatrice Freeman, winner of the regionals Professional Speaking Association competition, followed by the opportunity to enjoy a drink and network amongst peers.
Investigo will be holding future events in affiliation with The Stella Set. If you would like to find out more about these events, please contact paul.mullins@investigo.co.uk