Back to Blogs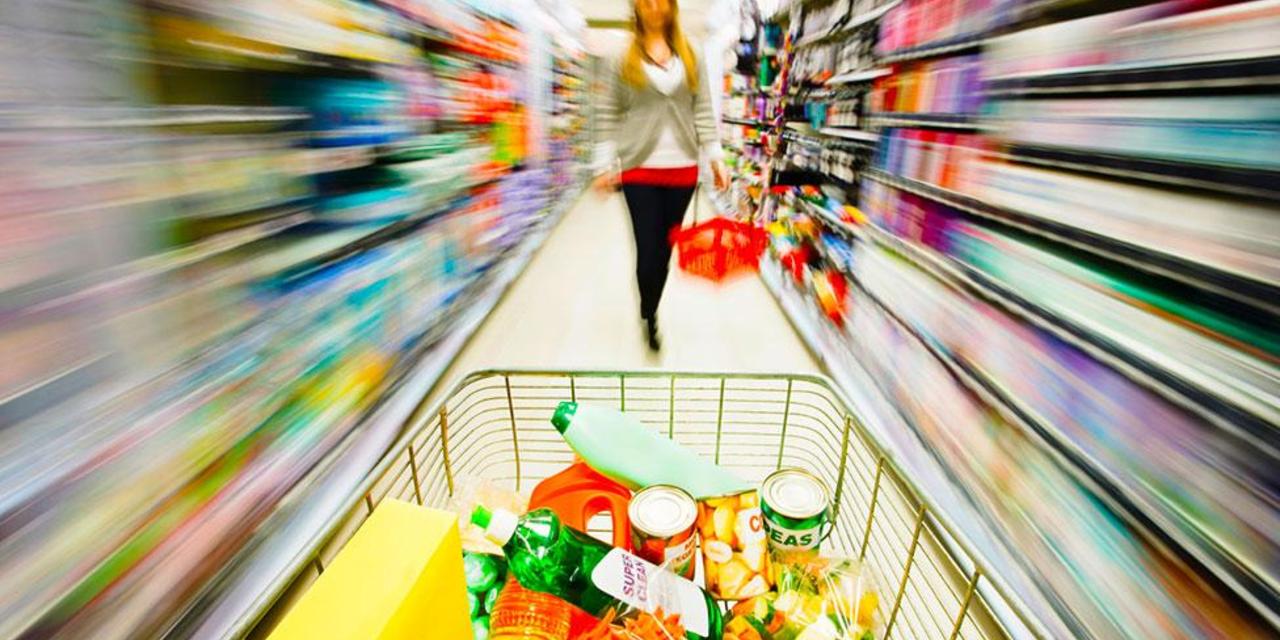 Climbing the Career Ladder
Climbing the Career Ladder
Hannah O'Reilly reached Head of Procurement early on in her career. In this interview, Hannah talks about her experience as a woman climbing the career ladder and how she addresses diversity within her team, now that she is in a senior position.
Hannah spent three and a half years at Network Rail on their Graduate scheme, then as an analyst from which she was promoted to Sourcing Manager.
She joined Sainsbury's in 2010 as a Junior Buyer in their construction procurement team, before being promoted to a more senior C5 Buyer. Since then, Hannah have led category teams across FM, retail and logistics before heading up the function.
You began your career in the FM industry. How does that differ to the culture at Sainsburys?
Culturally they are very different to Sainsbury's. It was very male dominated, there weren't many meetings where there were lots of other women - I would quite regularly be the only one, but I have also had that experience at Sainsbury's and it didn't affect my approach. The type of category I was exposed to at Network Rail was predominantly heavy infrastructure. Being on a graduate scheme gave good exposure to many parts of the business.
Was it a conscious decision to move to a brand like Sainsbury's?
It was a coincidence – I happened to see an advert for Sainsbury's online and applied. However, looking back I do recognise my time at Network Rail was great to learn my "trade" and the move to Sainsbury's help me to develop commerciality in a very different competitive private sector setting. Whilst Sainsbury's was a sideways move at the time, it gave me the opportunity to join a very well-known brand and my career has really benefited further down the line.
Your progression at Sainsbury's has been fantastic, what do you put that down to?
Lots of things; hard work, putting myself forward and being committed. Luck and being in the right place at the right time - as well as being very good at what I do. I'd also attribute my progression to having a network of backers internally and externally both to help me shape my opinions and ideas as well as be there to champion me when an opportunity presents itself.
Have you gone after those opportunities or have those backers come to you?
Often, it's been the latter, but I have then made sure they are the right choices for me. For example, I did two Category Manager positions; first was a C6 Category Manager, managing four people in FM. Originally part of a bigger Retail, Logistics and FM - they carved out the FM position for me where I was working as a buyer. After that, I moved into the Retail and Logistics Category Manager role. I was more instrumental in that move as I wanted to be in a category where I hadn't been a buyer. I wanted to prove that I could be successful leading a team in an area that I didn't necessarily know.
Have any of your moves been to get to Head of Procurement?
No, I describe myself as "subtly competitive". I have always been ambitious and wanted to achieve the next challenge. I would be lying if I said that I didn't aspire to be Head of Procurement, however, it happened much faster than I was expecting it to.
Each move was the right thing for me at that time. I think about my career moves in a more considered way now – taking a position with an eye on the next role after that.
Do you think being a woman has had any effect on your career progression?
I don't believe it has had a negative or positive effect. I don't think I have got a 'leg up' because I'm a woman, nor do I feel I have been held back by it. I have been lucky to work for organisations that actively encourage and support the development of talent and I have benefited from this. I think it is important to surround yourself with the right conditions that you can succeed in. From there, you bring the hard work, determination and skills that deliver results which will enable you to be successful.
Do you feel your progression has been due to your approach?
I think everybody is different but of course my success must be down to my values and behaviours as much as the skills and results I have delivered. My style is naturally collaborative but I also get involved and have opinions. As I have spent more time in leadership I have learnt lots about myself. I think it is important to keep an open mind and know that your approach is going to adapt and evolve throughout your career.
Do you see a difference in styles between men and women?
I notice the different styles of people, but not necessarily because of their gender. In procurement you are quite heightened to that because your role is about interacting and building relationships with suppliers or internal stakeholders. There are traits that I more often see in men but by no means is this a rule. More commonly, some of my toughest talking stakeholders are women.
What do you look for when recruiting in procurement?
I tend to look for someone creative, curious, inquisitive, a person who asks lots of questions and is interested to get under the skin of what they are buying and why. We are largely category agnostic, which makes this very important; no matter what category you throw someone into, we want them to absorb themselves, be able to build fruitful relationships as well as have that great commercial nose to understand what great value means.
Is it a savings culture?
We are a value culture business. Being in a highly competitive sector, that value is very financial in its definition however, we try to quantify value more often through what contribution we have made and what we are doing to help the underlying performance of the business. With the UK retail industry being as tough as it is, it's a great tailwind for procurement. In the eight years that I have been here, the profile of procurement has never been as big as it is now.
Are you adaptable?
Yes, I think you have to in this business. We are living in a VUCA World (Volatility, Uncertainty, Complexity & Ambiguity). We're constantly in a state of change and you need to adapt to be flexible to that. Something that we're finding in our procurement team is how comfortable we are with that ambiguity. We might be buying something in 18 months to two years that doesn't even exist yet - how do we align to that? We take that into consideration with recruitment decisions. We are also driving a culture of sharing information - we have a non-hierarchical culture, there is quite a comradery feel in the office.
Are there any women who have inspired you during your career?
Yes, there have been a number of women who I have looked up to during my career, including previous managers. There have also been many men that have inspired me as well as people outside of work. As I mentioned earlier building a network around me to help give me new perspectives has been important. I have had a number of mentors during my career but in particular one who was instrumental in my development.
What advice would you give to people looking to get into procurement?
I would definitely encourage people to pursue a career in procurement. It's not a profession that's necessarily well represented at career fairs. It doesn't help that we call ourselves so many different things; purchasing, sourcing, etc. Whenever anyone expresses an interest, I will always take time to sit with them to chat about it further.
What message would you give to Millennials?
I would say be 'actively patient'; be active in your career, talk to your line managers about what your aspirations are and make sure your development plan is on the agenda. But be patient too – be prepared to sometimes take a sideways move. Whilst I have progressed quickly I have also made three sideways moves in my career and they have ultimately helped me get the role I wanted in the long term.
What are your career aspirations?
I have a simple career aspiration to continually enjoy and love the job I do, to not have Sunday night blues or live for the weekend. I am motivated by feeling a sense of purpose, pride and achievement in what I do, learning and challenging myself with new experiences, making the most of the strengths I have and developing new ones- all whilst working in an environment where I feel valued.