Back to Blogs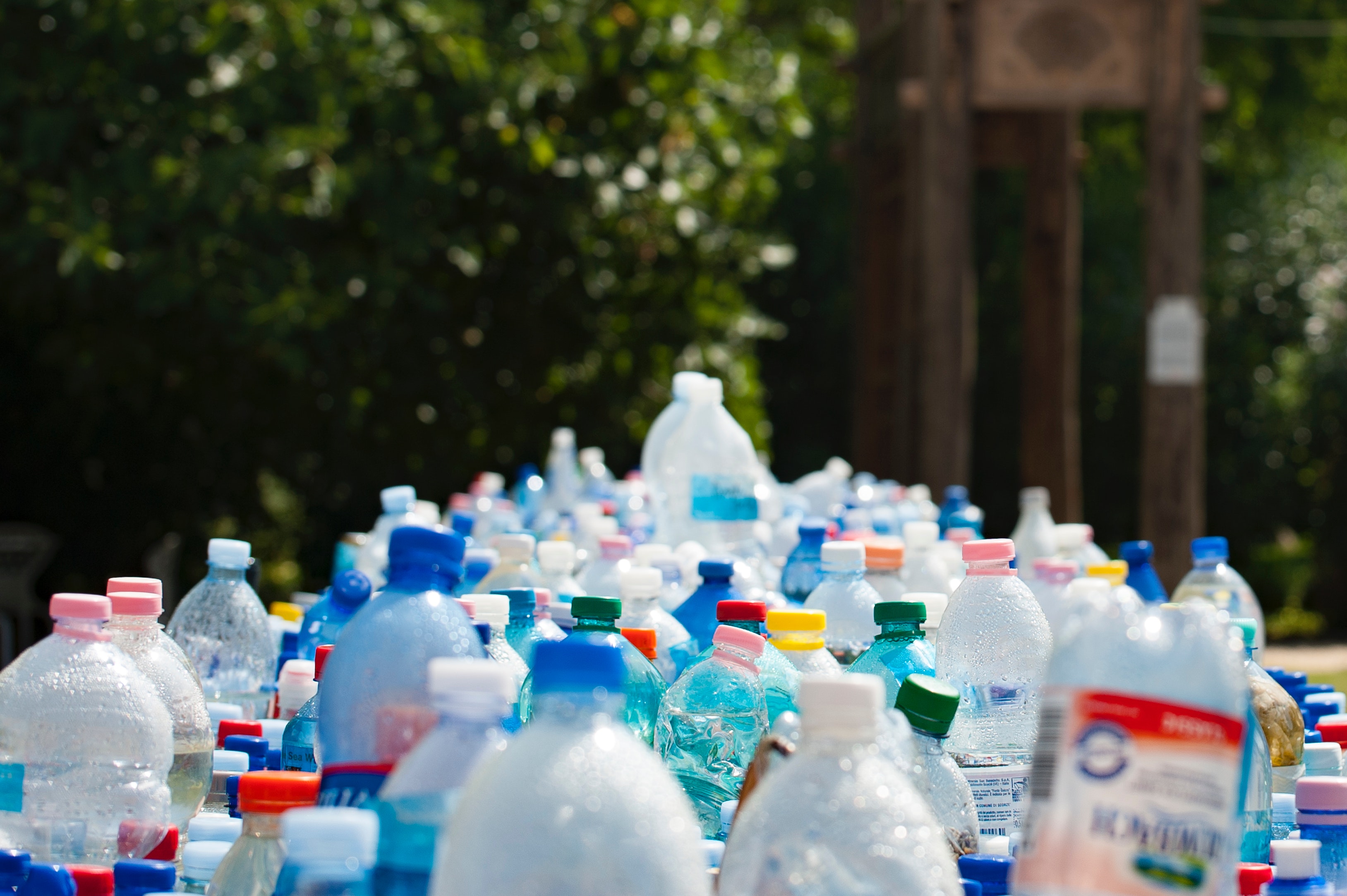 Can we really reduce our plastic footprint
Can we really reduce our plastic footprint?
Plastic is everywhere, we can't escape it, and it is having huge impact on our planet. In the last 10 years we have produced more plastic than over the course of the whole century. The sheer quantity which we produce each year is almost unfathomable. Well over 300 million tonnes a year. We use 100 billion plastic drink bottles a year; and 500 billion plastic bags a year. That's over a million bags a minute. Crazy, when you think the average plastic bag's "working life" is 15 minutes in total.
We're addicted to plastic, and it needs to stop.
Recycling is at the forefront of our minds, and I don't know about you, but I am conscious of it every time I buy something from the supermarket or shop.
To the point of me buying a coffee in the mornings, buying my breakfast, preparing my lunches on a daily basis and even when I buy my weekly shop I am aware of how much plastic surrounds your everyday life. But how do we ever get away from it?
With Plastic Free July having just ended, I thought about participating but it comes to the point that everything is surrounded by plastic. Toothpaste, toothbrush, shower gel…how do we ultimately cut this out when it is part and parcel of everyday living?
Why should we cut plastic?
It is said by 2050 it's estimated that there will be more plastic than fish in the world's oceans. The worst offense is the single use plastic, i.e. plastic bag, water bottles, takeaway coffee cups and straws are the top 4 big plastic offenders in the world. We should be replacing these with reusable bottles, keep cup coffee cups, paper straws and reusable cloth bags made from cotton.
Over the last couple of weeks, I have re-posted several articles of efforts taken by FMCG and Pharmaceutical companies who are also trying their upmost to reduce their plastic footprint. In my opinion, Adidas are storming through with their marketing campaign where they have team up with 'Parley for Oceans' in efforts to reduce ocean waste. In 2017 alone, they sold over 1 million pairs of trainers, which were made from recycled ocean plastic. They are now ramping up their environmental efforts with a long-term sustainability plan by introducing more footwear and apparel made from recycle ocean plastic.
Sainsbury's have jumped on the band wagon as well with their #Icleanforicecream strategy where they created a pop-up van in Finsbury Park and swapped picnic litter for Ice Creams! A great idea to get children involved and aware of recycling litter and something that more businesses could be aware of to make the younger generation to be more conscious of.
What does the future hold?
More than 40 global businesses have pledged to eradicate single use plastics including, FMCG giants like Coca-Cola, PepsiCo, P&G, Unilever, Birdseye and Nestle, who have all signed up to WRAP– The UK Plastics Pact (currently in government consultant) which will promote business models to reduce the total amount of plastics packaging, as well as improve recycling rates.
Furthermore, this pact calls for a seven-year plan to eliminate difficult or unnecessary single-use plastic packaging through better design; make 100% of plastic packaging reusable, recyclable or compostable; make sure 70% of plastic packaging is recycled or composted; and ensure 30% of all plastic packaging to include recycled material.
Marcus Gover, WRAP Chief Executive, said it was a 'once-in-a-lifetime' opportunity to rethink and reshape the future of plastic. "This requires a wholesale transformation of the plastics system and can only be achieved by bringing together all links in the chain under a shared commitment to act. It unites everybody, business and organisation with a will to act on plastic pollution. We will never have a better time to act, and together we can."
WRAP said the immediate focus will be on identifying the priority projects that will deliver greatest impact in the short and long term, such as overcoming barriers to increasing the amount of recycled content used in new packaging, developing reusable packaging and working with partners to overcome the issue of un-recyclable black plastic.
As a society we should all be aware of how much plastic we are interacting with in our day to day lives and ultimately this is going to affect the earth, whether it be for us or our children or our children's children. Ultimately, we need to be more conscious of plastic consumption and think about how we can make a difference in the long run.