Back to Blogs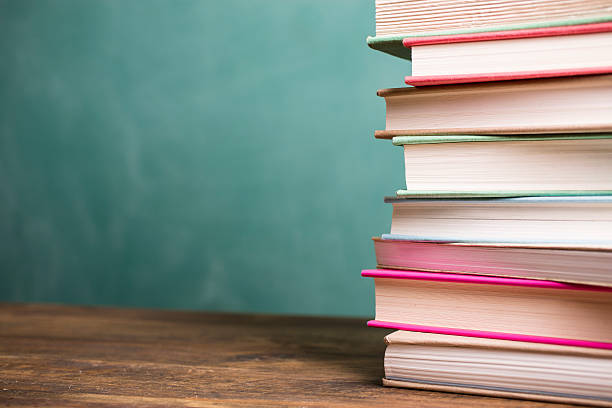 The Procurement Opportunity of the DfE
​Claire Benham's career has gone full circle from her post graduate desires of Civil Service. With vast experience in procurement in the private sector, she has now taken on her greatest challenge as the Commercial Director of the Department for Education. Here Claire talks openly about the challenges she has faced, transferable skills and the huge opportunity for procurement professionals in the DfE.
I graduated university with a politics degree and planned on a career in the Civil Service, however this was not to be at that time and I found myself in need of a job. I started working within the buying department of a busy manufacturing company and my career in procurement had begun.
My next position was in a construction business. In this role I was lucky enough to have my first mentor, the Procurement Director, who saw my capability and started me on the CIPS programme. Working in construction was a great grounding for me and demonstrated what procurement could achieve when it's at the forefront of an organisation. It was here, where margins are low and everything you do counts, that you learn those tough lessons that will serve you throughout your career.
Following this, I joined Barclays - a world apart from where I had been previously and a very exciting opportunity. At this time Barclays had no procurement function, so it was completely greenfield. I was assigned to Barclaycard and from day one, I spent a huge amount of my time educating people on what could be achieved with strong procurement capability. However, the industry was booming, Barclaycard had the biggest market share and the most innovative product. They didn't feel they needed us, and they weren't interested in re-investing - it was going to be tough change their minds.
Adapting to Banking and Barclays
In order to adapt, you need to take time to understand the market, get into the detail of new categories and figure out who your key players are. I believe all our technical competencies in procurement are totally transferrable, you just need to learn the sector. If people have a good technical base and the right support network around them, there is no reason why we can't change specialism, categories or move between the private and public sector, throughout our career.
Building relationships
We quickly identified those people who could get you a 'seat at the table' and worked hard to build good relationships with them. We were able to demonstrate small things that could be achieved and aimed to get to a place where they couldn't work without us.
I really wanted to push the opportunity for re-investment. They were less interested in the bottom line, but they enjoyed the extra money and that got them hooked. As time went on and new players came into the market, they had to innovate if they wanted to maintain and grow market share. Overtime, Barclays had created an enormous cost base and suddenly it needed to do something about it, so when the discussions came from the top, we were ready to support. This gave us the opportunity to have the more strategic conversations.
Biggest learning curve
I have been fortunate enough to have experienced many learning curves over the years, but during my time at Barclays, outsourcing and offshoring became a major topic. From a personal development perspective this was huge for me and I was lucky enough to be at the forefront of this drive for Barclays. I travelled the world, worked on some incredibly exciting projects and was given the opportunity to work on setting up a joint venture in India. I was really stretching my commercial competence and learning a vast amount, which was incredibly rewarding.
What was interesting was the opportunity to learn from our mistakes. Barclays risk appetite was high, so you felt you could test the boundaries and learn from what didn't work. This was an invaluable experience in understanding 'make vs buy'.
The pivotal moment
In 2008 I was offered a role in Dubai. It felt like a serendipitous moment; I was being presented with something that would change my life and the opportunity was immense. At the time I had two young children, so not only was this a significant change in my career, it was also a huge change for my family. However, sometimes it's good to take risks, so I went for it and we all moved out there.
The job was a leadership role: to transform an existing function and to head up all the commercial teams in 17 countries across Africa, with expansion across Asia and the Middle East. I had the chance to work with some incredibly talented people - some of them had been neglected (but still really strived to be procurement professionals). I felt they needed someone like me to support and listen to them. I loved being able to professionalise what we did and how we did it.
Adjusting to the culture
Being a female in a very male dominated environment was incredibly challenging. I learnt a lot about my own resilience. I received so many knock backs from CEOs who were not interested in the message and even less so when it came from a white female that they felt should have no place in their business. There wasn't just one person with this opinion, there were 17 of them who all felt that I didn't belong - I felt like I was banging my head against a brick wall. As before, it was down to relationships - I had to find the hooks that got people to partner with us. Fortuitously we had a couple of instances where there was a serious failure in our supply chain which created an opportunity for me to demonstrate what we were able to do and show the value we could add.
Balancing family life
It has not been easy. With no family close by for day-to-day assistance, I'm totally reliant on external childcare. At times it felt terrible and that the balance was wrong. There were occasions when my career became more important; I went through moments when I lost who I was and found life very difficult. You can't, however, get it right all the time and I don't think we should beat ourselves up. The key is recognising when you haven't got it right and reacting. When we came back from Dubai, I realised that living out of a suitcase was amazing for my career but shocking for my family. I recognised it, made a decision and looked to redress the balance. At this point I felt I needed to take some time out. I needed to reconnect with my family and work out what's next. That's how I ended up in the Public Sector.
Entering Public Sector
I was seeking something different and I wanted to give something back. The Government Commercial Organisation was coming to the forefront and, having tried to go into Public Sector after University, it just felt like the right move. The Universal Credit programme at DWP (Department for Work & Pensions) really fitted my knowledge and skill set. Although I hadn't had experience within the sector, I had the right technical competence to deliver on one of the Governments largest reform programmes. It was a massive learning curve, both in terms of the sector and how the Department works.
In the public sector, the rules are different, how we buy is different. We can still be creative and have category management, however we have to operate within certain frameworks. It is hard to find comparison within the private sector that has the same scale, complexity and such a fundamental impact on society.
Joining the Department for Education
I was really attracted to the transformation - it was the opportunity to build something which is at the heart of the department, as well as something that will make a significant difference. I've being given the opportunity to deliver a step change in capability, capacity and be a part of Gareth Rhys-Williams' vision to be the best commercial function in the world.
We are striving for world class education, training and care for everybody, whatever your background. People see the department as just education, but it's so much more than that. It's about social care, disadvantage and disability and early years intervention and being at the heart of the community.
If we can create this, we will have a more productive economy, giving everyone the chance to succeed. It's much more holistic than someone sitting their GCSE'S, this is about our children and the future of society, it's such an incredibly important topic.
The procurement opportunity at DfE
We are building a great commercial function and fully embedding category management, we have some incredibly exciting projects on the agenda. A key venture is building new schools for the future and ensuring that current schools are maintained to high standards. This is a huge opportunity for people in the construction and facilities sector to come and work with us. We are one of the largest, if not the largest construction buyers in the UK.
Within our schools' commercial team, we have a £1 billion challenge around influencing how schools spend their money. We want to give them access to great deals and build category management across this landscape, to really support them in making the most of the budget they have. We will continue to look at new ways to drive commercial value and are currently looking at building a digital platform so that schools can access deals easily. We have recently launched the Supply Teachers Framework, a ground-breaking concept which allows schools to source supply teachers at a significantly reduced margin. This again, could be market impacting. Those who join now will be involved from the start and become part of a significant and vast journey. People here are so passionate about what we can achieve, in a sector that can shape the future of our economy.
Building your team
I'll be forming new teams who support each area effectively. I am creating lots of roles with a delivery focus, as well as looking for strong leaders who will be both sector and category aligned. I want people with a good technical background, but I'm looking for a broad range; from those early on in their career all the way up to established. They don't need to know about education, but they need to be passionate about the sector and be ready to learn.
It's an incredibly inclusive department, with such energy and passion. We are flexible around working patterns and we are trying to be an exemplar across government, by creating an environment where people can work around their circumstances. We are championing being a national employer and I'm very excited about what we can do here and believe this is somewhere to come and build a career.
We have a fantastic training programme and we really value these roles, so there are allowances for qualifications and people that can add value to what we want to create. The next 12 month is so critical to change and creating something special.