Back to Blogs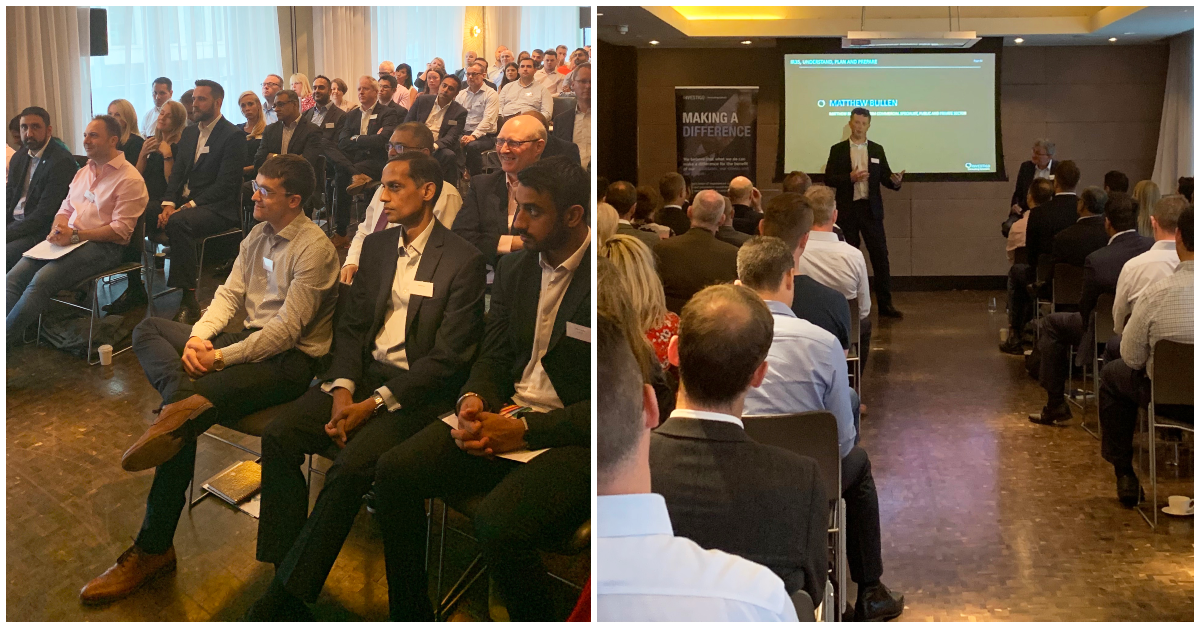 ​Understanding, preparing and planning for IR35
On Thursday 18th July, expert speakers provided invaluable insight and guidance to a packed-out audience, during an Investigo-hosted seminar that aimed to advise clients how to prepare and plan for the impending private sector IR35 reform.
The IR35 seminar formed part of Investigo's continued support for and partnership with our clients, and with over 100 people in attendance it certainly proved a popular subject.
IR35 was introduced by HMRC to tackle "disguised" employment – that is, to determine whether a contractor is working independently and through their own limited company or as an employee of an organisation. In April 2020, the same regulations will apply to contractors in the private sector.
Welcomed by Marie Cuffaro who heads up our new consulting service, Investigo Consulting Solutions, delegates enjoyed two in-depth presentations; the first by Kevin Barrow, partner at international law firm Osbourne Clarke. Osbourne Clarke have been advising on IR35 since 1997, when it was first proposed for contractor and sub-contractor workforces.
Kevin opened his presentation by speculating that Investigo's breakfast briefing may indeed be the first seminar on IR35 since the draft legislation was introduced on 11th July.
He continued to explain that with high-profile tax avoidance cases frequenting the media spotlight, HMRC have taken a more stringent approach to defining the tax status of contractors and sub-contractors. As such, April 2017 saw IR35 rolled out for the public sector, and the autumn budget of the same year announced the proposed reform of the private sector. Indeed, HMRC estimate they could lose £1.2 billion in tax avoidance if legislation is not brought in for the private sector.
In the majority of cases, the public sector's response to IR35 was to blanket every contractor as being inside IR35 – that is, deemed an employee. But what can be learnt from the impact on the public sector for the private sector? This is where our second speaker Matthew Bullen took to the floor.
Matthew was previously a senior civil servant and so provided an insight on his experience of the impact IR35 had on the public sector – and essentially, what lessons could be learned ahead of the private sector reform.
Observations included the importance of effective communication, as it is often fear of the unknown, a lack of information and assumed understanding that hinders adjusting to new legislation. Above all else, communication helps to negate unnecessary panic. Effective planning and critical decision making are also key in order to mitigate risk; for example, is a blanket approach to bring all contractors inside IR35 or should they be assessed on an individual basis?
This and many more questions were also raised during a highly engaged Q&A session to conclude the event.
Commenting on the IR35 seminar, Investigo Consulting Solutions Director Marie Cuffaro said: "Our IR35 Client Seminar was a huge success, there wasn't one empty seat in the room. We've had some fantastic feedback from clients already, many of whom are eager to attend future sessions on IR35 and similar subjects".