Back to Blogs
Starting a career in financial crime: an interview with Geraldine Lawlor
​Geraldine Lawlor was Global Head of Financial Crime at Barclays for five years. When it comes to financial crime jobs, that's just about the pinnacle. Geraldine spoke to Jessica Hodson, Principal Consultant for Financial Crime and Compliance at Investigo, about how she got started in this increasingly crucial area of banking – and how it wasn't a career that she planned.
Was financial crime an intentional career for you?
Financial crime was not an intentional career move for me, but an opportunity came up in 2003 to move into the area and I took it, relishing what it would bring. Prior to the move I was working in data privacy in the retail side of the bank, having previously worked in audit, IT, operations and the business. The role gave me the opportunity to be the Head of Data Privacy, Money Laundering and Competition Law for the Capital Markets business, opening me up to the international side of the bank, and it started from there.
How did you get your first break?
My first break into financial crime was the Capital Markets lead role. The Head of Compliance offered me the position and I relished the opportunity to do a leading role in an area of the bank I was less familiar with. Sometimes you need people in your career who trust in you and give you that opportunity. It was a steep learning curve at the time as I had no knowledge of financial crime or indeed the capital markets side of the business, but my boss let me get on with it and gave me plenty of leeway to shape the role, which I did. I had come in with absolutely zero knowledge of money laundering at the time, but like lots of roles, it's about applying content into practice and I was able to do that quite quickly given my previous experience in different areas of the bank.
One of the advantages I found in doing the role was my background knowledge of operations, IT and audit. This allowed me to have greater insight into how the bank worked, the use of systems and risk and control practices. When designing a programme you always need to be mindful of practice and knowing who to work with, how to do things and how risk gets assessed. Financial crime, as in other roles, has partnership at its heart. Partnering with the business, with IT, operations, compliance and audit is very important.
Going into capital markets was a great opportunity and the best move for me because it gave me a real insight into the international side of the bank, which was very different to a retail or group area. It had diversity in its products and businesses: from corporate to investment banking, stockbroking, asset management, trade finance, payments and much more. It also had a real dynamism in how it worked and gave me real insight into this area of the bank that I used in a more external way.
​
"Sometimes you need people in your career who trust in you and give you that opportunity."
​
How did you go global?
The type of individual I am, I'm quite proactive to get out there and understand wider initiatives, or if I see a gap that I feel should be filled, I'm very happy to fill it. For example, in 2006 the wire transfer regulations were coming into force and I realised that Ireland had no representation on the European Payments Council, where the guidance for the EU was being drafted. I approached a member of the Council for input and representation and was accepted. I then approached the Irish Banking Federation around how to get the outputs of the Committee discussed with local legislators and regulators, and we set up a local group to take inputs and outputs back and forth through my role on the Council. It worked well and meant we were ready for implementation when it landed. The bank was also incredibly supportive and saw the opportunity that positive external engagement gave them, so having that support was crucial.
From about 2005/2006 I started to take on more leading roles at an industry level and to chair industry working groups both at a money laundering and sanctions level. The international side of the business really started to give me an opportunity to get out there and influence the agenda both domestically in Ireland and internationally in the UK and Europe. At a UK level, I approached the British Bankers Association and asked if I could join their financial crime-related panels and bring the international dimension to the conversations, as most of the representation came from a retail perspective. It gave me an opportunity to get around the then BBA table and enhance the conversation whilst broadening my profile.
Even though I was based in Ireland, I was well known by UK colleagues because I was going back and forth to industry working groups. I was invited to chair some of the panels and working groups and I enjoyed being at the heart of it all.
Financial crime is an area of banking that has a really important external dimension. Through the industry, collaborating with government, regulators and law enforcement, we have improved the way we work in disrupting serious and organised crime. In doing so, we collectively help protect society and the financial system. By coming out of our silos and working in partnership across the industry, we become more effective and productive in the fight against crime. It is an exciting time right now, where great work is going on to transition to a reformed environment built on collaboration, enabled with the sharing of intelligence and the better use of data and technology.
My new path with KPMG, as the Global Head of Financial Crime, means I will be able to collaborate and work with colleagues across the public and private sectors in new and exciting ways that allow me to share my knowledge, skills and experience both at a programmatic level and in transformation. This is something that excites me greatly and a new global path in my career.
​
"I think if you are coming into something, whether it's banking or another industry, you have to really think about what it is you want for yourself."
​
What advice would you give to someone with three years' experience who's looking to move upwards in their career?
I think if you are coming into something, whether it's banking or another industry, you have to really think about what it is you want for yourself. Do you want to become an absolute expert in a particular area and therefore dedicate all your time to working in it – a specialist? Or do you want to be more of a generalist, which in my view gives you a broader understanding of how things work and builds different skill sets that potentially allow you to later go down the specialist route, but with broader knowledge?
I would always favour the latter because you're more marketable and adaptable. Working in different areas gives you greater insight into how a firm works and how the dependencies occur, giving you respect and understanding for the wider system, not just your own area. Whether its HR, marketing, technology, finance, operations or the business, they all support each other. Gaining experience in those areas is a fantastic thing to do and takes you out of siloed thinking. Don't be in such a hurry to climb the ladder, to just go vertically. Sometimes you need to go horizontally to give yourself that opportunity to take a massive step later.
I enjoyed working in all the different areas and whilst my progression was slow to start, it took off quickly from around 2001 onwards. I got an opportunity to step more into leadership and management, and my broader experience and knowledge really supported me in that opportunity. Over two years I went from an officer to Senior Manager. So opportunities will come and my advice is to learn as much as you can, be ready for them and grab them with both hands. Always have an eye on operational practice and work with colleagues across the bank to get things done rather than believing it all has to be done in your world.
​
"Don't be in such a hurry to climb the ladder, to just go vertically. Sometimes you need to go horizontally to give yourself that opportunity to take a massive step later."
​
How important was curiosity as well?
Curiosity is critical. Always question, but do so positively to learn and understand. My background in the business, operations, technology and audit meant that I had different perspectives that were learned on the job and also needed to be respected when implementing policy or systems. My curiosity also meant that I was thinking about how to do things differently and more effectively from an operational, risk and cost perspective. I was able to have multiple conversations with different areas because I understood where they came from having worked there, and I could also make the linkages between areas because of that background. Always be curious. You learn by being so.
​
"Curiosity is critical. Always question, but do so positively to learn and understand."
​
Now people are coming into financial crime straight from university and going straight into the anti-money laundering teams. Is there a degree that would impress you?
No, and that's a great question actually. The first thing I do when I'm standing in front of graduates who are coming onto the graduate programme is to go around the table and find out their discipline. I'm always fascinated; you expect it to be business or law and whilst they will be there, it's not always the case. There are other disciplines too. I had a member of my team who studied archeology, she was fantastic.
Whatever they've studied, education demonstrates that they can apply themselves, they can gain knowledge and they can turn it into a good output. They can do that in banking as well. They're showing an aptitude for learning, which is really important when you come into an area like financial crime. In fact, we usually find that graduates fly very quickly and stand out because they are curious, have that aptitude for learning and can apply themselves successfully. They have this hunger for knowledge and you see some fantastic skills coming out. It doesn't really matter what course they've done, which I think is great.
​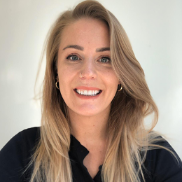 Jessica Hodson specialises in building financial crime functions across all areas of financial services in London. She has strong, long-standing relationships within the market and is known for her candour, market knowledge and technical understanding. To learn more about the current recruitment market, or to speak to her about hiring needs please get in touch on jessica.hodson@investigo.co.uk / 020 3862 2750 – she would welcome an initial confidential chat.
​