Back to Blogs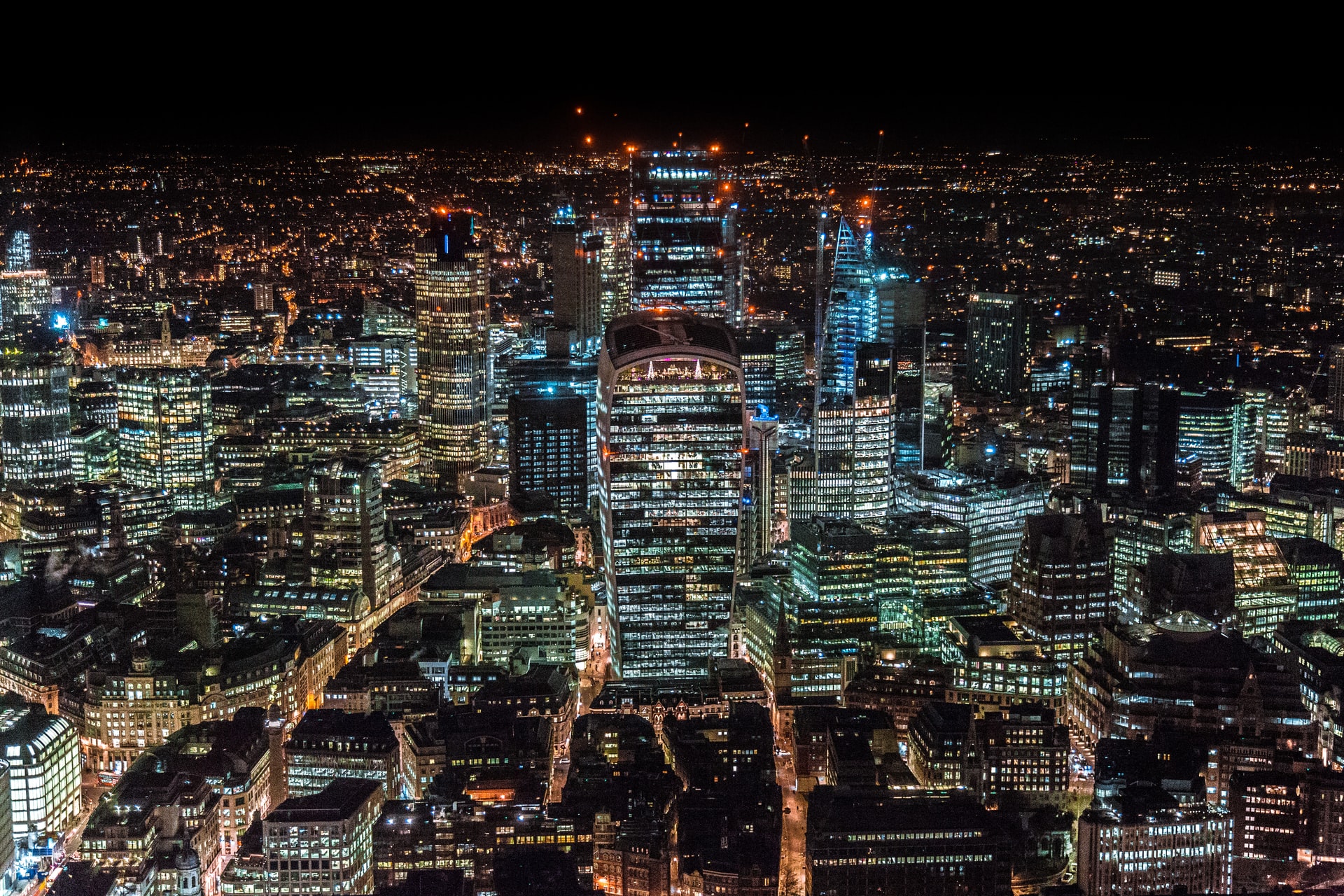 ​Harnessing creative opportunities in the digital workplace
In the last few weeks, companies have had to completely reenvisage the ways they work, interact and do business. Yet out of the chaos comes creativity. On Friday 24th April, Investigo's Digital team, part of our Business Change and Transformation business, held a webinar to discuss ways of harnessing and driving creative opportunities in the digital workplace, during the current crisis and beyond. Hosted by Laura Brown, Charlotte Grant and Ella Shankster-Jones, the event featured guest contributions from Matt Le Gresley, VP of UX at Jellyfish and Corey Parkinson, a digital innovation leader. It gave us the opportunity to discuss concerns, ideas and opportunities for creativity in our new ways of working.
Digitally disposed
Some companies are naturally more disposed to working remotely than others. As a large digital full-service agency with 27 offices in 13 countries, Jellyfish was already quite remote in its set up before the start of the crisis.
"We're able to do a lot of our work remotely by the nature of what we do," said Matt Le Gresley.
Jellyfish focuses on strategy, product design, SEO, paid media and the like. Working with clients on their websites, apps and other digital services involves a range of collaborative activities: early stage user research, observation studies, cocreation sessions, client workshops, design and prototyping with multiple stakeholders, and usability testing with end customers. Accordingly, the company had "a lot of remote infrastructure already set up, everything in the cloud, everyone with laptops. We could move to everybody working remotely without too much disruption."
But of course, the process of transition is not as seamless for every company. A digital innovation expert who previously worked at CBRE, Corey Parkinson gave the example of his partner's organisation, a large insurance company that's very much on the corporate side. "Just to see the way they were able to get thousands of people from working in the organisation to working from home is quite amazing. The company changed everything."
Connection through disconnection
In a world in which we're all currently physically disconnected, maintaining a team ethos is more challenging than ever, particularly for a rapidly-growing company like Jellyfish. So how do you avoid different business areas becoming siloed with individual strategies, methods and knowledge? "It's hard to maintain," said Matt. But paradoxically, physical distances can also allow for more effective – or more inclusive – communication. "Conversations happen when you're nearby. It's efficient and allows people to feel connected. But the problem is that conversations happening locally don't often get to the wider team. Now that everyone's disconnected to a degree, we can't have those side conversations. There's more of a level playing field. I'm spending the same amount of time with everybody, not leaning towards those next to me in the room."
The danger of not being in the same room, however, is that the social conventions of conversation – something as simple as a greeting, for example – can become lost. Using Google Hangouts for its general communications, Jellyfish has set up a "Hi, bye" channel. "It's very inclusive," said Matt. "It feels much more like we're all one team. We'll maintain it after the lockdown ends." In addition to pre-existing weekly status updates, Jellyfish is also conducting a biweekly "Sharing is caring" session to share books, links, methods and ad hoc work in progress, and "Thank God it's Friday," a 45-minute quiz via Kahoot. But it's important to keep an eye on things to make sure everyone feels included, connected and motivated.
​
"Right now, everything's a test so we should be constantly evaluating what we're doing," said Matt.
Business (development) as usual?
A business needs to do more than just survive. Even at companies that have been able to continue their day-to-day business quite effectively, there's still a concern about pitching for new business. Again, there's an opportunity for certain organisations to thrive in these difficult conditions by virtue of what they do. Jellyfish has continued business development, recently engaging in several proposals that were in the pipeline before the crisis, and have continued remotely since. At the same time, some other pitches that were already in progress were pulled by the client at the 11th hour.
However, the company has certainly seen an uptick in business in the last couple of weeks as businesses look to make use of lockdown time effectively. Matt felt companies are looking at their current spending, "doubling down on improving their product, optimising what they've got, extending and building new things." But your delivery is important when approaching new business opportunities:
​"Everyone's worked out how to talk about the situation in an open and honest way, not to sound like they're trying to capitalise."
The tool shed
As companies implement new ways of working, they need to find the right tools to facilitate personal interactions and collaborative activities that were previously done face-to-face.
Google's suite of products – such as Google Docs and Google Drive, which allow several people to edit the same document at once – are proving highly collaborative for many organisations. Virtual whiteboards such as Miro, along with Google Hangouts and Zoom, allow face-to-face conversations with virtual teams and clients. Wacom tablets allow the user to make visual notes while talking and sharing on-screen, helping the team feel like they're all in the same place. Then you have CX platforms like UserTesting; design tools like Figma; presentation software like Mentimeter, for polls during workshops; and game-based learning platforms like Kahoot, for team quizzes. Most of these platforms come with free trials.
The end result is that people will become familiar with a huge variety of technologies that they use in both their professional and personal lives. "Mum thinks she's pretty cool because she's worked out how to use Houseparty," said Corey. In this respect, there are certainly lessons that large corporates can learn from the start-ups, which would traditionally have been more associated with many of these apps. Now, the corporates have no choice but to adopt these platforms in order to keep their businesses functioning and their people talking, where "a lot of companies would have had an issue from a privacy perspective with that before."
"My advice would be to get started," said Matt. "Try it and you'll find you can do a lot of what you do in person. It's not as much fun or the same sense of team as there is in person, but it's effective enough to make it worthwhile." Technology has been a crucial enabler during this time and although it's been extremely effective, there are certain things that it can't provide. Matt added: "I miss working in the same office as my team. I've been face-to-face with all of them at some point, making it easier to pick up where we left off. I've been encouraged by the enthusiasm and speed with which everyone adapted. I expect a lot of what we've implemented to be maintained after the lockdown."
Larger companies will need to think about how they adopt these platforms, about "the minimum amount of money and resources they can throw at a project to get to a certain point," said Corey. Some products will be particularly useful for certain parts of the organisation, and can then be rolled out to further business areas later. While still previously used at larger organisations, platforms like Zoom, Slack and Monday.com were "looked at from a niche perspective," said Corey.
"It will be interesting seeing the uptake in these tools. Now more companies are jumping in."
Reshaping mindsets
As ever, the biggest step when it comes to new ways of working is not a technological one, but a psychological one. Corey referred to the book "Mindset: How you can Fulfil your Potential," by Carol Dweck. Some people have a fixed mindset, doing a certain job in a certain way. Others have a growth mindset, open to new opportunities, technologies and ways of working. "A lot of people will come out with more of a growth than a fixed mindset," said Corey. "You can work from home and the whole world doesn't collapse. It's something that's been forced onto organisations. They have to change their way of thinking."
Corey's done a great deal of work on altering corporate mindsets in the past, including training sessions on AI or machine learning with major banks, which required the participants to build their own app. Attendees tended to have more of a growth mindset at the end of the session than they did at the start. Corey also felt there's an opportunity for agile teams to look at the way they deliver projects and take these lessons into everyday life.
Are management teams more willing to adopt agile ways of working? "They've adapted really well," said Corey.
"It's been forced on them to work in an agile way as they've had to change their way of working. A lot of pitches are done remotely, so they're still doing BD and having conversations throughout the organisation by using Zoom."
For Jellyfish, working on digital product design and running agile is reasonably common. "We don't run agile on every project but we run variations of agile," said Matt. The company has stand-ups to align the team and set direction, retrospectively assessing how they're working: "Finding the way to make sure good stuff goes through the business and people are picking it up. Senior leadership is doing work with the L&D teams and dedicated response teams, ensuring these go from the top down."
But how much of a shift in attitude will there be? The question was raised of whether businesses will now be more receptive to hiring people who might need to work remotely for long periods of time. "It's hard to know," said Matt. "Jellyfish have always preferred people to be in the building. It's a cultural thing. They want to make sure the culture we've built over years is maintained, and are concerned this would be lost if everyone worked remotely. Everyone's keen to see that it's successful, that we're more collaborative than we were, more creative and able to win and deliver on projects at the same pace. If we prove it, the idea of remote working will become much more acceptable for many businesses."
From a recruitment perspective, Charlotte's seen that many employers are "asking for people who can work in a remote way." With professionals forced to work from home, they're becoming more adept at doing their jobs and managing teams remotely. This is something that more businesses will look for. "The only option is to be remote," added Ella.
"Maybe the culture before was that you had to be in the office. Companies are now realising that projects carry on and things can move forward at the same pace, even if it is remote. I think there'll be more opportunities for remote work."
"A lot of my contacts had reservations," added Laura, "but can now see the level of engagement and quality, and their staff are happier. Enough time's passed to see the value in a remote team. I think flexibility will be there in future for roles where it's possible."
Then again, it might also depend on the sector. An attendee gave the analogy of engineers based in eastern Europe hiring a business analyst who worked in Samara in Russian. Not-for-profits and local authorities have had to become adept at digital working overnight. Some sectors know they can do this without any impact on delivery, while others won't have done it before.
Conclusion
All businesses are different, all sectors are different, all jobs are different and all people are different. The lessons we learn from the current crisis, the new ways of working we pick up, will be shaped to a degree by each of these variables. In many ways, it will be something of a balancing act. Our two guest speakers represented different ends of the corporate spectrum. Can businesses operate with the agility and technological capability of a start-up, mixed with the organisation and structure of a corporate? One thing that's for sure is that the two extremes can learn from each other. Those organisations that are able to find an appropriate halfway house that caters for the individual needs of their business and the people within it, will be the ones that give themselves the best chance of thriving in the new normal – whatever that may be.