Back to Blogs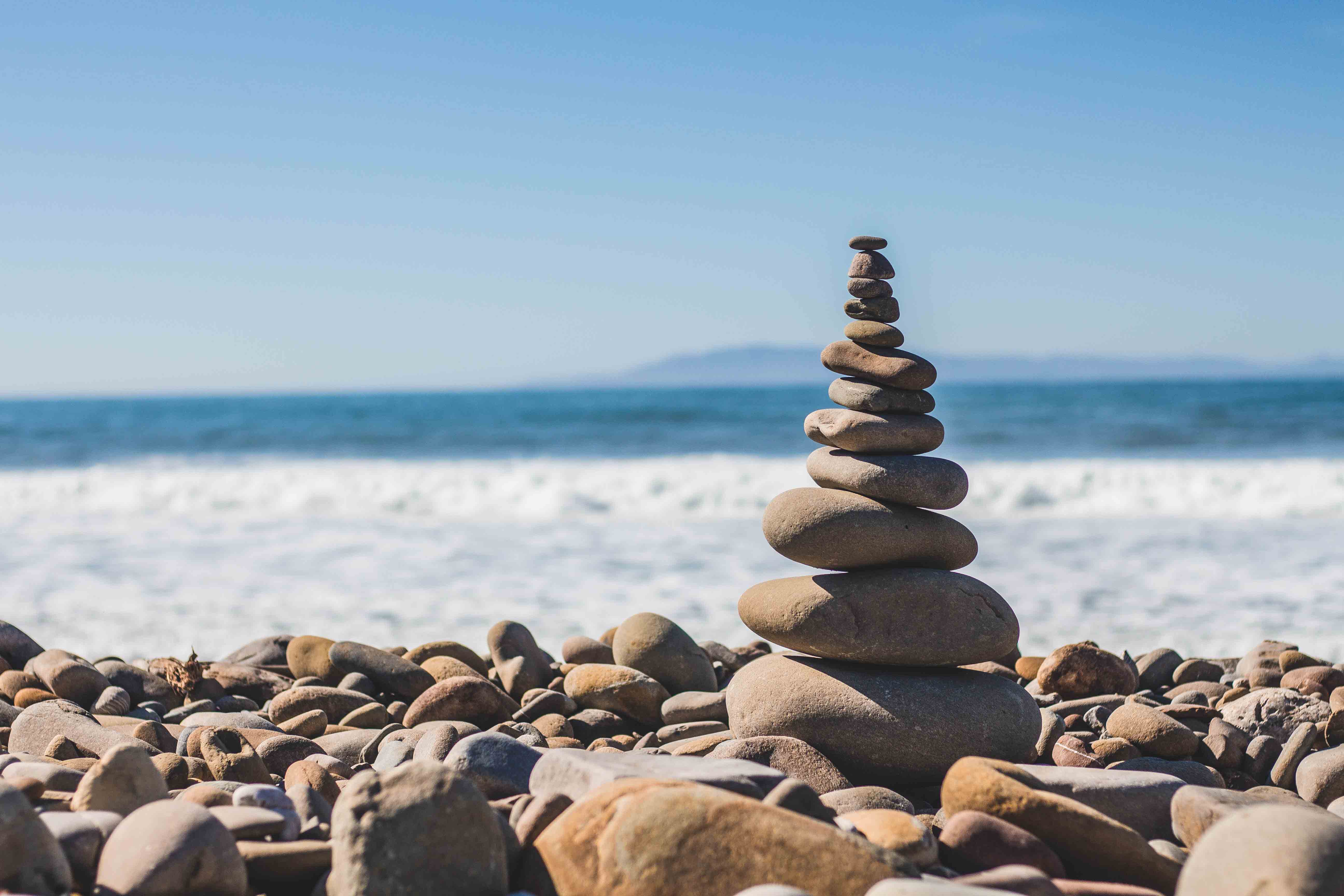 Mobilising headcount in 2021 and beyond
​Faced with new ways of working due to COVID-19 and changes to IR35, many organisations are having to reconsider the way they deliver their programmes. Investigo held a webinar on Tuesday 9th February discussing the positive opportunities of IR35, the 'true cost' of resource and how organisations are preparing to deliver their programmes in 2021 and beyond. Hosted by Olivia Dodd (Commercial Manager), the event featured expert contributions from Investigo Consulting Directors Marie Cuffaro and Graham Pile, and Caraffi's Head of Operational Excellence, Kirsten Tolfree-Dart.
Projects continuing
According to Investigo's recent Change and Transformation Survey, only 16.4% of projects were cancelled and 17.3% put on hold for 2020-21. Almost half (44.6%) are ongoing and 21.7% have been accelerated. With 36.2% of 2021 project portfolio budgets increasing and 33.1% of budgets staying the same, less than a third (30.5%) have decreased. On the project front, things might not be full speed ahead – but there's certainly a reassuring amount of activity going on.
The most popular way of delivering programmes is through existing internal resource, favoured by 23.4% of respondents. Only 18.5% plan to use contract or interim resource as companies look to avoid the challenges posed by the changes to IR35, with 20.9% favouring permanent hires. In total, over three quarters of people delivering programmes and projects across our portfolio are expected to bring in external resource for a variety of needs. The IR35 reform in April means workforce planning is more important than ever.
Workforce planning requires "taking a step back, saying what skills we need in our business and deciding what's the best way of acquiring them, rather than the traditional methods we have in place," said Kirsten Tolfree-Dart. Companies need to consider the "cost perspective and availability of talent. Forecasting is so difficult, but we know what skills are required in the business. Internal mobility is happening a lot earlier in projects," she added. Kirsten feels that companies' approach to programme resourcing will shift as the effects of the IR35 changes kick in. "If we run the survey again in about three months, I think the numbers will change because of the reform."
The silver bullet
"As a group, we have oversight of the ways businesses can mobilise their workforce," said Marie Cuffaro. "We have a lot of conversations with customers looking for SOW as a silver bullet solution to IR35 reform change, but it's not necessarily a silver bullet." Investigo Consulting is talking to clients about the best approach to their workforce planning. Companies now have an opportunity to cultivate future leadership, build their permanent workforce, increase diversity of thought and ensure they have the right people in the right roles, especially at senior level. Is there a need for a managed service, project-based or advisory solution, when they could engage with an individual contractor?
"We're trying to educate clients that SOW is not a silver bullet to mitigating all the risks around IR35," added Marie. "But it's definitely a silver bullet in delivering programmes with a true return on investment. Our services can mitigate risk and give solutions enabling delivery with no disruption as a result of legislation change – not avoiding all the risks aligned to it. Putting someone on an SOW doesn't alleviate the IR35 issue at all. You need the right governance and assessments. The client is still the end user. We manage that process for them." Whatever solutions companies put in place need to be long term in nature. Looking at the right routes to mobilising their workforce will enable them to deliver successfully. Managing risks appropriately depends on the suppliers they're working with.
"Managers with big teams want to move them on to SOW," said Kirsten, who feels it's about "real behavioural change. Formulate the deliverables and make sure they're in place." But how long should companies be bringing people in for? Kirsten has seen several organisations putting a maximum of 12-month timescales on people coming in to do a project. If a project is likely to take longer, she says, "there should be a different resourcing model, permanent or fixed term."
Reaping to SOW
With April bringing changes to IR35, there's likely to be a spike in demand for programme, project and general workforce talent. It's important that organisations act now to create vehicles for bringing in that talent – even if they're not necessarily hiring them as yet. "Timing is everything at the moment," said Graham Pile. "What is key is creating a platform to engage with talent and mobilise internal and external talent quickly and efficiently. Organisations who don't will struggle to bring in talent."
"We need to do more planning in bringing skill sets in," said Kirsten. Caraffi is working with its partners to help them build talent pools and bring in the right skills as quickly as possible. They're also pre-vetting the quality and availability of the talent on the market. "Forward planning enables companies to look at the right balance of resources," added Marie. Some companies have traditionally focused on their consulting spend, because of the historical ease and speed of engagement with the contract market. "They're now saying they need permanent resource in some areas and contractors in others, but would prefer to move to a model where they can stipulate the deliverables, decide on their strategy, and understand the government and project framework that will enable it to happen successfully."
This represents a "slight change in conversations with clients who would have potentially gone to the contract market for mass resource," she said. "They're now thinking of how to get the maximum return on investment from that workforce. When delivering a programme, IP is key. It's a mechanism to maintain that knowledge in the organisation, working with suppliers who support you as a partner."
In more specific areas like ERP and CRM, there will be certain skills that an organisation will consistently need, but it will also need interim skill sets to come on board and mobilise a one-off project such as a transformation, for example. "You need that knowledge transfer or upskilling with your own permanent workforce or a new permanent workforce coming in. While SOW can solve a lot of problems, you need to be clear what you want to get from that, and the return on investment. It's not just a short term solution for a legal change. It's how it will benefit the organisation and what you want to achieve. We can provide project governance and knowledge transfer. You should never be in a position where you can't afford to lose resources, as this means a huge loss of IP. You need to educate your own organisation and get the best from your own resources to remove that supplier dependency," said Marie.
People who are happy working that way will have to get up to speed quickly, "incentivised to deliver quickly rather than being in true time and materials mode," said Graham, who believes that "we will see a higher quality of interim resource" over time. Kirsten feels that companies will need a significant behavioural shift. In the last year, Caraffi has been working with organisations on their pricing models, removing time and materials from the statement of work and making sure people are working based on deliverables. Then again, an SOW on a fixed price model is "easier for us to manage, and we have more control. The customer is not the end user, so IR35 is not their problem," added Marie.
A place for FTCs
"It's not just about interim resource, it's about how you plan workforce management over the next year," said Graham. With many organisations currently asking for fixed term resource, "There's a place for FTCs, but it can be a challenge. It's seen as a silver bullet to save costs." Of course, this depends on the length of time the workers will be required. If they're at the company for long enough, they could be entitled to a pension and bonus.
"In essence, you have an indication of the commitment from someone, whether they want to work with you on an FTC and potentially to work with you full time," said Kirsten. "It's not easy to do." In these situations, there are two options: to offer them an FTC or to ask them to operate under an umbrella business. Graham gave the example of a client that cut projects and put programmes on hold, and became over reliant on FTCs – ending up with a huge workforce. That's why "truly flexible working is absolutely key. Too many permanent people in there takes away flexibility."
With much of the workforce currently working remotely, candidates are often not concerned where jobs are based. This not only allows employers to widen their talent pools, but some have also taken the opportunity to make savings on salaries. If they're in permanent roles, however, and are required to spend more time in the office in the future, candidates might be in a situation where they need to consider moving home.
The day rate dilemma
Some workers who are now moving onsite are taking the opportunity to raise their day rate. "From an SOW perspective, PAYE can be a lot more costly as we're seeing contractors increase their daily rates to compensate for tax loss," said Marie. "Then you have to add agency fees, and MSP or RPO fees, on top. The end cost to the client is astronomical and they're not getting more for that service other than the contractor fulfilling a requirement." At the same time, however, companies can't afford to lose these people either. They will therefore need to think about how much dependence they're putting on their temp workforce in the future.
This often happens against the backdrop of a static headcount budget because of IR35. In some cases, companies will have to make tough decisions. Kirsten has seen some organisations deciding to be cost neutral. "If they have to pull the band aid off and not have the worker anymore, that's what they'll do," she said.
A time for opportunity
When planning headcount for 2021, it's important to take a step back and look at the opportunities of IR35. "A year ago, organisations panicked because they didn't necessarily understand the legislation," said Graham. "I think we're a lot more mature now, and companies have a far better understanding. For businesses that do see the opportunities and take advantage of redefining the way they engage with their interim workforce, the opportunities are huge. Spend a lot of time and invest heavily in creating true SOWs."
IR35 provides the opportunity to bring in better talent under a model that ensures efficient delivery, but organisations should do their research and ensure they have a plan in place before they engage with talent itself. "I think it's a positive thing," said Kirsten. "It will be challenging for the rest of this year but it will change the way we think about talent – thinking about skill sets full stop and bringing them in for the right reason."
While D&I may have been neglected a little when companies could easily dip into the contract market, Marie feels that organisations now have an opportunity to increase diversity of thought in their permanent workforce. "It's an opportunity for organisations to get their house in order," she said. "A lot of organisations are asking us how to increase D&I in their business."
Conclusion
As we move into another year of workforce challenges, companies need to embed effective policies, processes and partnerships to give themselves the best chance of success. Your suppliers need to be fully compliant and 100% sure of their responsibilities, providing you with a true return on investment.
With Q2 bringing changes to IR35 and a probable uptick in projects and programmes, it's important to create the right vehicles to bring in the right people quickly. IR35 can be the catalyst for delivering programmes more effectively, and many organisations are starting to pick up on that. But regardless of IR35, now is the time to look at how you deliver programmes and to think about ways you can do it better.
If you'd like to discuss any of the issues raised during the event in more detail, or if you'd like to talk to us about mobilising the talent your business needs for 2021, please contact us.