Back to Blogs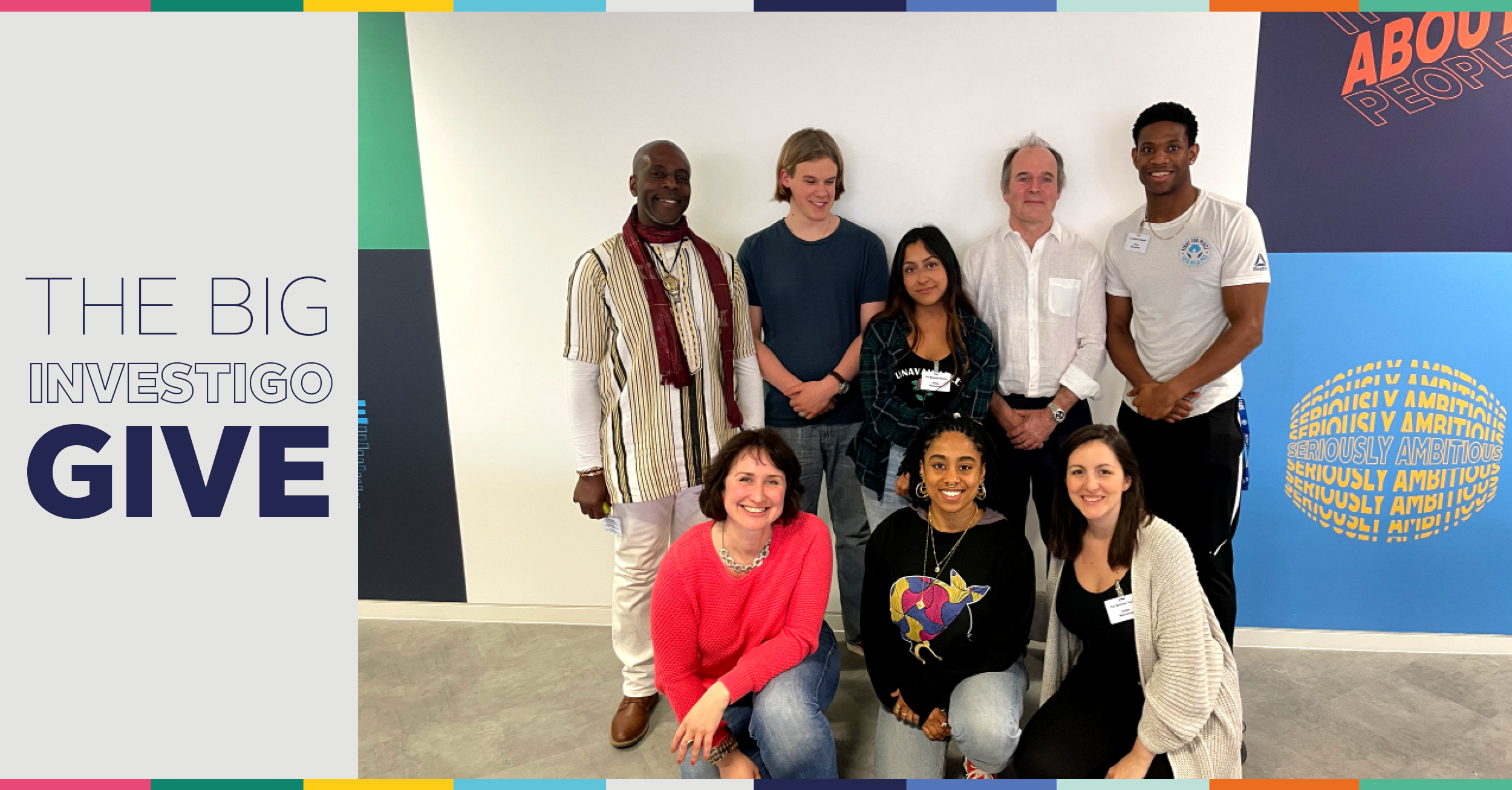 ​Investigo was delighted to welcome representatives from our new charity partner LIFEbeat to our London office on Wednesday 23rd March. This was our people's first opportunity to meet the charity first-hand and find out more about their fantastic work.
​Olivia and Ana from LIFEbeat's core team were joined by Shola and Ava from the creative practitioners team and trustee Hugo to deliver a wonderful presentation on LIFEbeat's history, purpose and work, with young people Will, Dani and Kenny sharing their experiences of the charity's youth programmes.
​Founded in 2008, LIFEbeat's mission is to improve the mental health, wellbeing and positive potential of young people aged 14-22 through building creative communities and a sense of belonging. Its programmes give young people the skills and inspiration to overcome the challenges they face, navigate the divisions in society, and lead confident, healthy and purposeful lives.
​At the heart of LIFEbeat's work are their creativity and art-focused youth programmes, which include signature summer camps and weekend residentials, youth mentoring, youth leadership and online gatherings, as well as open mics and other opportunities for young people to engage.
​These programmes make a huge difference to the lives of their participants, helping them build their self-esteem, social skills, resilience and emotional literacy. As one of the young people in attendance put it, "There's something genuinely profound about LIFEbeat that I can't put into words."
​Many thanks to Olivia, Shola, Ana and Ava from LIFEbeat, and to Dani, Will and Kenny for their heart-warming stories. It was a genuine pleasure to welcome them to the office and we're very excited to support them over the next year.
If you'd like to make a donation to LIFEbeat, please visit our JustGiving page.
​