Back to Blogs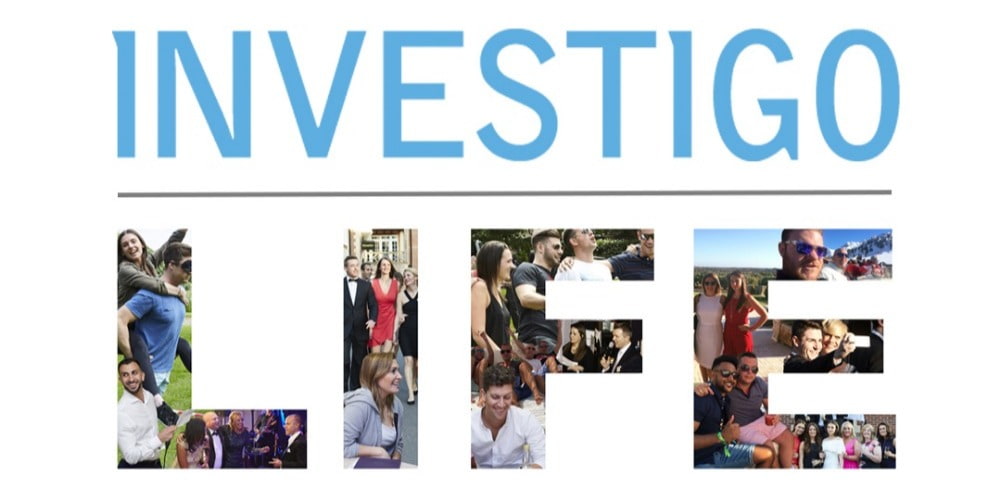 Introducing Investigo Life
"We work in the ultimate people business where the right people in the right seats doing the right things makes all the difference. That's why at INVESTIGO we know that our one USP is our people and that creating a rewarding and fulfilling working LIFE must remain our first priority." Gary Watson, CEO
We are extremely proud to launch our new talent brand INVESTIGO LIFE, which is dedicated to providing the best working environment we can - after all, most of us will spend 100,000 hours of our lives at work so it's vital that our work life is great.
INVESTIGO LIFE is also about giving potential employees an insight into what it's really like to work at INVESTIGO. Our people join us because of the challenges, the opportunities and the rewards - and they stay with us because of the culture.
Our Marketing Manager, Lisa Holberton, commented: "INVESTIGO LIFE visualises the story behind what our people feel about working at INVESTIGO. Showing potential employees what it is like to work at INVESTIGO via the video, website and brochure is only one small element of the concept. The main focus for us internally is to ensure we are creating the best working environment we possibly can, where people enjoy coming into work. The three reasons why our people work for us are because of the culture, rewards and challenge – so if these are top of your 'reasons to work for a company' list too, you should be talking to us."
Finishing our financial year (June 2016) on a record-breaking high of £89.9 million with a 170 headcount, has put us in reach of our 2017 target of being a £100 million turnover business, which we set as our mission 5 years ago. Our summer conference provided the perfect platform for vision setting across the business for 2021, where we aim to double in size to 300 people – 250 fee earners with 50 support staff. We know the success of our mission comes down to just one thing - the people we employ; so attracting and retain
We hope you enjoy watching and reading more about LIFE at INVESTIGO but make sure you do your due diligence. Words are cheap so if you like not only what you read, but also what you hear about us, then get in touch with us.