Back to Blogs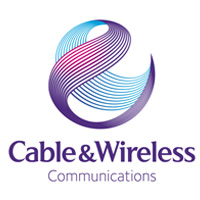 Working in Partnership with Cable & Wireless
THE COMPANY
Cable & Wireless Communications Plc is a full service communications and entertainment provider, operating in the Caribbean and Latin America. With annual sales of over $2.4bn, it operates both mobile and fixed networks.
THE CHALLENGE
After the de-merger from Cable and Wireless PLC in 2010, the initial brief was to build a new group finance function. In 2012 it was announced that CWI would relocate the finance function to Miami. Investigo were engaged to provide interims for between 18 months to 3 years whilst the UK Team was downsized. Investigo had built a reputation within the group finance division for providing talented contractors as well as progressive permanent members of staff to their team. The relocation and subsequent downsizing of the team required a more creative approach. The Group Finance Division still needed to produce robust reliable figures to the business during this time of transition but also expected to lose team members to other UK opportunities.
THE APPROACH
After consultation, the solution Investigo proposed was to break the traditional C&W template for new hires to the business. Faced with a rapidly changing environment and a function relocating, Investigo looked to present candidates suitable for the roles, team and culture that currently existed rather than a theoretical company wide fit. Working closely with senior management to assess, challenge and advise on team requirements Investigo worked in close partnership to provide several business critical contractors to the team. The result was the smooth downsizing and relocation of the team without disruption to the quality of work produced.
CLIENT TESTIMONIAL
A huge thank you for all the hard work you put into working with CWC. We have placed a huge reliance on your candidates to help us through migration of a whole office (not just Finance!) from London to Miami and this could not have progressed without them. We have just recruited and transferred a whole group finance team and have no regrets for using Investigo for all our contract requirements over the last year.
'Each of your contractors has a different skill set and personality. Your insight and constant 'watching brief' of how each of them is getting on is hugely appreciated. I know they often think of you as being part of our team. Looking forward to continue working with you and the rest of the team at Investigo.'
Ash Shah, Head of Group Reporting