Back to Blogs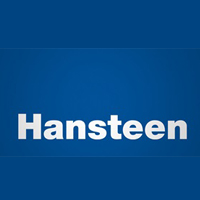 Working in partnership with Hansteen
The Company
Hansteen are a UK and Continental European property investment company that aims to deliver superior returns to shareholders. Hansteen invest in predominantly industrial properties across the UK, Germany, Benelux and France with high yields and opportunities for value enhancement.
The Challenge
Hansteen were faced with the challenge of recruiting high calibre transactional candidates (accounts payable/ accounts receivable/ treasury assistants) keen to stay in their roles long term. Organisations in every sector and every size of business look to hire committed transactional accountants; the challenge lies not only in attracting these candidates but ensuring they are the right fit in terms of culture and that they're looking to remain long term.
The Approach
Having visited the Hansteen offices, met the finance team and talked through their values and processes, Investigo were able to form an invaluable understanding of the business. From there Investigo used their market expertise to source the most suitable candidates for the vacancies in question. The candidates were interviewed and fully referenced prior to shortlisting stage, both saving time and providing peace of mind. Investigo provided a dedicated aftercare service to ensure that both candidates and client were happy once the process had been completed.
The Result
Using their extensive network the Investigo Accountancy and Finance team have consistently met Hansteen's requirements and have fostered an invaluable relationship with the business. Since 2011 Investigo have filled 24 roles with the company. The annual Investigo quiz is the biggest highlight in the Hansteen finance team's social calendar!
Client Testimonials
"We have been working with Investigo for five years and the service has always surpassed industry standards. Investigo have taken time to get to know the key stakeholders within the business and understand the challenges of each role. From this, Investigo have demonstrated time and again their ability to attract and recruit pools of high calibre talent. The people introduced by Investigo have become part of the culture and are long term, talented employees."
Jennifer Longden, HR Manager, Hansteen
"I highly recommend Emma as a professional, diligent and extremely competent consultant who helped me find the right position and identified the key criteria I was looking for in my next role. "
James Gregory, placed candidate - Treasury, Hansteen