Back to Blogs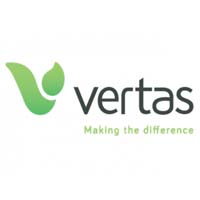 Working in Partnership with Vertas Group Limited
THE CLIENT
Vertas Group Limited is the fastest growing multi-service facilities management company in the eastern region. They are a versatile, creative and sustainable company focusing on putting their employees and customers at the heart of everything they do. Vertas Group Limited specialises in catering, graphic design and print, cleaning, grounds services, landscape, energy management, security, courier and reception.
THE CAMPAIGN
Following a full strategic review of the business, Vertas Group Limited decided to change its entire board structure. With tight timescales, the company needed a recruitment consultancy that had the gravitas, contacts and experience within the FM industry to help guide and advise them on this strategic re-structure which included - replacement of the Managing Director, Financial Director and Commercial Director. Given their proven track record for managing similar campaigns, Vertas Group Limited selected Investigo as their sole recruitment partner.
THE APPROACH
Investigo were up for the challenge from day one and soon became an integral part of the Vertas Group Limited board. Investigo's team of experienced consultants took the time to understand the company's real requirements in order to find the best candidates for each role, for skills and personality available at that particular time. They looked for candidates who would share the company's strategic vision for the future and deliver the outcomes for the business.
THE RESULT
The recruitment campaign has had astonishing results and Vertas Group limited successfully recruited their new team nearly 12 months ago. Since then, the team has delivered a full company rebrand as well as excellent new business wins that have allowed a shareholder dividend to be paid above and beyond expectations.
CLIENT TESTIMONIAL
"The process we went through and the candidates offered were second to none. Investigo communicated with us on a near daily basis and were truly flexible and adaptive in their approach to our major recruitment exercise. It was a pleasure to work with professional individuals who wanted to make sure that our needs and requirements were fully met in every way. All in all a great success story that goes to prove that if you get the "right people" to do the job from day one, great success follows on so quickly afterwards! "
Duncan Johnson, Chairman of Vertas Group Limited (Formerly EFMS Ltd.)