Back to Blogs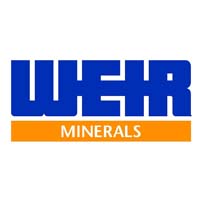 Working in Partnership with Weir Minerals
THE COMPANY
Weir Minerals is committed to delivering market-leading products and services, which improve efficiency and lower operating costs in the mining, oil and gas, power and industrial markets. Weir specialise in delivering designs to meet the highest specifications. Every step of their customer's process is backed up by an outstanding service and support programme. With Weir Minerals, you can be assured of engineering excellence at all times.
THE CHALLENGE
Weir Minerals embarked on a Greenfield Global SAP implementation. The key challenge to the hiring of SAP professionals was the location of their headquarters – Malaysia. This resulted in a decreased pool of Consultants to draw from who fitted the brief with their location and language skills. It also resulted in difficulty with Finance localisation, due to limited understanding of country tax and country specific SAP SD knowledge, resulting in inadequate invoicing. There were also not enough country and language specific trainers.
APPROACH AND RESULT
Through using their extensive network in the SAP market, the Investigo SAP team were in the position to pool relevant SAP resources for a number of countries Weir Minerals were looking to implement. Through meticulous planning and organisation, Investigo were able to put forward language specific SAP consultants who had the required localisation experience. Investigo were able to successfully staff country specific rollouts for Weir Minerals in France, Italy, Germany, Netherlands, UK and even had consultants working in Malaysia. This relationship continues to flourish. We are proud to work with a company that is so dedicated to the quality of their products and service.
CLIENT TESTIMONIAL
"I have been working with Max at Investigo for the past year, in this time Max has helped me staff our Global SAP rollout and has been a valuable partner to Weir Minerals. This has involved placing consultants in 5 different countries so far, throughout this time I have found Max's response time to be fast and effective, with the consultants being presented a very close match to our requirements. We will continue to use Max and Investigo to staff our project as we roll out to further countries, Investigo continue to be my preferred agency for all SAP recruitment matters."
Jenny Yow, Programme Manager