Back to Blogs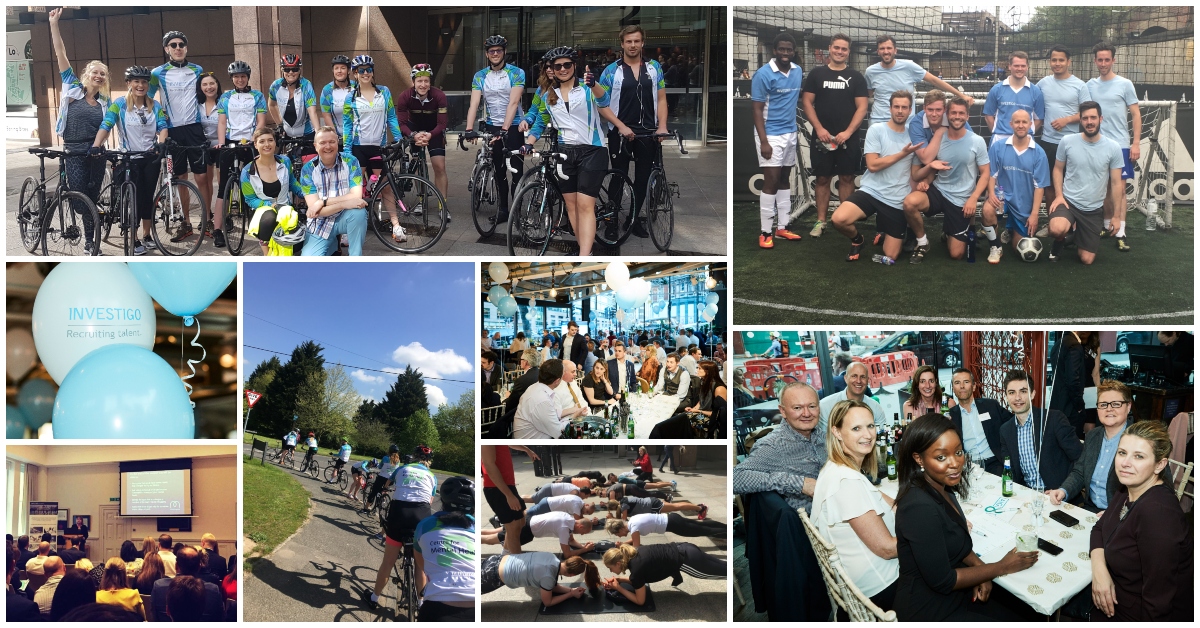 Investigo Smash Charity Target
​Each year we partner with a charity at Investigo, where we all come together to raise funds over the course of the year. Back in 2017, our people decided they wanted to support Centre for Mental Health, who are a small local charity. We were inspired by their life-changing research that has positively impacted and really made a difference to so many people over the years. We wanted to work with them to fund a research project that would better understand – 'Why are so many people who die from suicide not receiving mental health support?' There are so many people who fall through the cracks in our healthcare system and feel suicide is their only option.
Over the course of 2018 we wholly funded a research project that brought together best practice across the UK from our Local Authorities approach to earlier intervention for those who require help. This research document has been published and presented to the House of Lords to directly influence change across the whole of the UK.
We hosted and organised a range of fundraising events and activities to support the charity Internally and externally.
Promoting Wellbeing Internally

May 2018 was our Mental Health Awareness month. We held multiple activities that focused on boosting our employee's mental wellbeing including outdoor fitness classes, expert speakers on mindfulness and mental health first aid, as well as yoga, meditation and salsa classes. We now hold a wellbeing day every month.

Raising the Profile through our External Network

We hosted a client event on mental health first aid and we also published a Workplace Mental Health Insight detailing industry experts about both workplace mental health and suicide, as well as ideas and advice on how to overcome the stigma and improve mental wellbeing in your day-to-day working environments.

Fundraising

Annual charity quiz. This year we were lucky enough to have footballer, Clarke Carlisle, speak about his personal battles with suicide and depression.


Recruitment 5-a-side football tournament.


Annual charity cycle. London to Cologne for 2018. You can read our consultant Lottie's Blog


FriYAY Beer Trolley. Just £3 for a drink from our trolley on a Friday at 4pm.


InvestiGIG. Our very own music gig, showcasing Investigo employee's musical talents, as well as a signed headline act.

We are delighted to announce that last year we exceeded our £50K target and raised over £55,000 for Charity for Mental Health. We would like to thank our colleagues, clients and candidate for supporting our chosen charity last year.

If you'd like to hear more about our chosen charity for 2019, please contact lisa.holberton@investigo.co.uk