Back to Blogs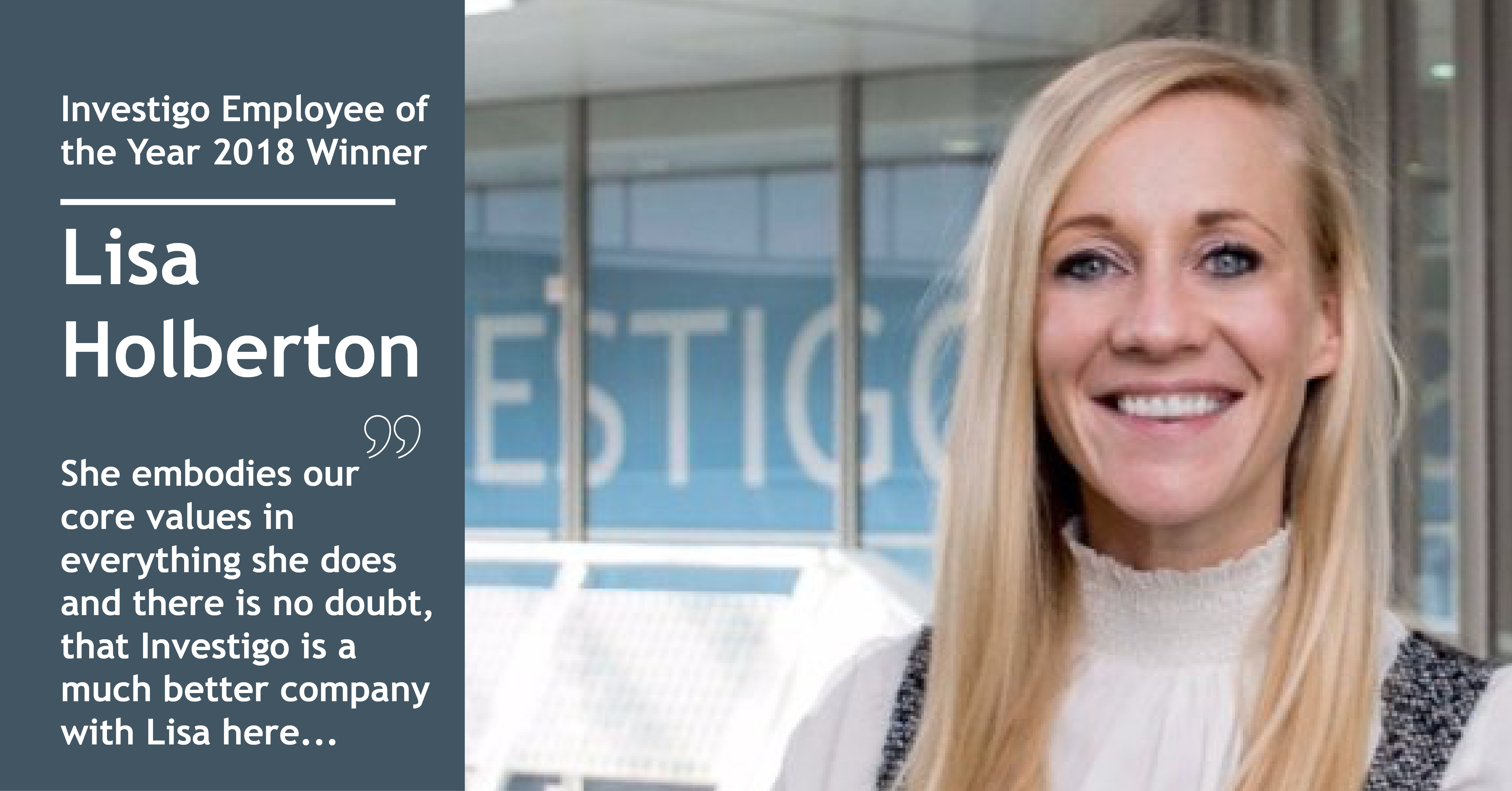 Investigo Awards Employee of the Year 2018
On Friday 25th January, we held our annual End of Year celebration, where we brought the whole company together to recognise our achievements over the course of 2018 and to showcase the plan for the year ahead. While we recognise our top billing consultants each year, this year we introduced a new set of Investigo Awards to recognise and reward individuals across the business who went above and beyond in 2018. The categories included: New Starter, Director, Support Person and Investigo Employee of the Year 2018.
Our 'Investigo Employee of the Year' award is presented to the person who truly embodies Investigo's core values; Expertise, Passion, Integrity and Inclusivity. Our values define us as a business and by employing people who live by these, it enables us to maintain the unique culture we are so proud of.
The winner for this year was… Lisa Holberton, Head of Marketing
There could be no more deserving winner than our Head of Marketing, Lisa Holberton. Lisa's passion and commitment to Investigo and the journey we are on is without question. Lisa is undoubtably an expert in her field and given her attitude and application it is no surprise our marketing material has been transformed since she joined the Investigo family. She consistently looks to drive improvement and seek innovation in both herself, and her team, and isn't afraid of challenging her knowledge or testing it. Her expertise has made Investigo a stronger brand in the market. She's a pleasure to be around, someone you always want in the room and an individual you can always rely upon.
Nick Baxter, CEO, commented: "Lisa has a genuine desire to improve our business and is constantly striving to make Investigo a better place to work. She embodies our core values in everything she does and there is no doubt, that Investigo is a much better company with Lisa here."