Back to Blogs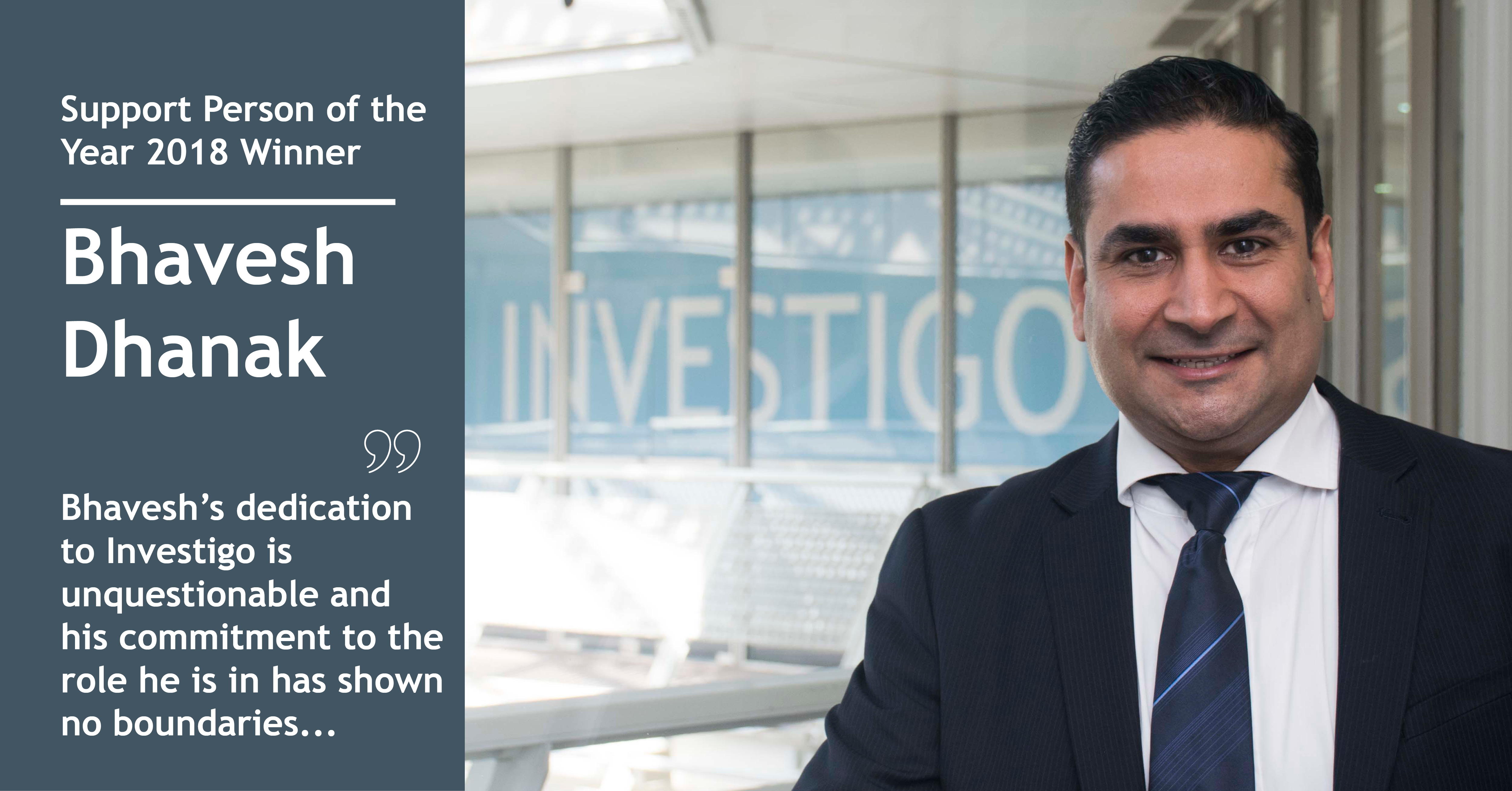 Investigo Awards Support Person of the Year 2018
On Friday 25th January, we held our annual End of Year celebration, where we brought the whole company together to recognise our achievements over the course of 2018 and to showcase the plan for the year ahead. While we recognise our top billing consultants each year, this year we introduced a new set of Investigo Awards to recognise and reward individuals across the business who went above and beyond in 2018. The categories included: New Starter, Director, Support Person and Investigo Person of 2018.
We wanted to share with you the well-deserved nominations and winners for the Support Person of the year 2018.
Our support team are the unsung heroes. From ensuring we all get paid on time, to contractor compliance, from welcoming every visitor into our offices to organising all of our company get-togethers, without them we would not be able to function as a business. They are constantly faced with challenges and obstacles, resulting in them going above and beyond in their day-to-day.
The nominees for the Support Person of 2018
Lisa Holberton

Bhavesh Dhanak

Jana Partschefeld

Hannah Roy

Sharon Peagam
The winner was… Bhavesh Dhanak, Financial Controller
It's true what they say about those who work the hardest, aren't the ones who shout the loudest. Bhavesh has always had an unbelievable work ethic and commitment to Investigo. In 2018 this was certainly put to the test when we went through our biggest ever investment deal with Career International. Over this period, the pressure was on and there were many colleagues who had to step up and take on additional responsibilities to ensure that we met the deadlines of the deal. Over this period Bhavesh worked tirelessly, late nights and coming in at weekends, all whilst ensuring that our day-to-day functional standards didn't slip.
Nick Baxter, CEO, commented: "Our strategic partnership with Career International would never have been completed without the dedication and hard work from our support teams, which Bhavesh was one of. Bhavesh's dedication to Investigo is unquestionable and his commitment to the role he is in has shown no boundaries. On a personal note, Bhavesh is one of the nicest guys you will ever meet and a pleasure to be around."