Back to Blogs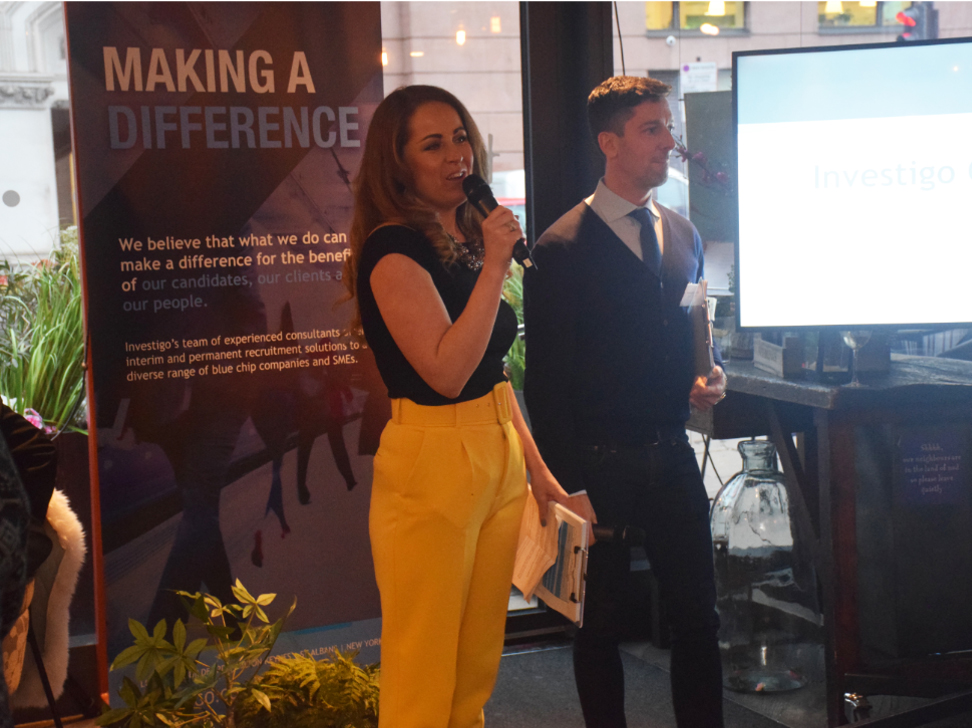 Investigo Charity Quiz 2019
On Thursday 4th April, over 200 of our employees, clients and candidates came together for our annual quiz evening, where we raised money for our chosen charity Panathlon. Panathlon Challenge is a charity which benefits 18,000 disabled young people each year in Mini-Paralympic type sports competitions across the country. Panathlon focusses on reaching one of the most disadvantaged groups in the country, disabled children, who are twice as likely to be physically inactive than their non-disabled peers (Source: Sport England), twice as likely to live in poverty (Children's Society) and at greater risk of experiencing social isolation and loneliness. (Activity Alliance)
On the night we heard from Paralympian Gold Medallist, Liz Johnson, about the challenges she has overcome with her own disability and we also heard from Adil Ghani who grew up attending Panathlon events. Adil's positive outlook to dealing with the personal challenges that everyone faces and the cards you are dealt, was inspiring and touched every person in the room. Recent independent research from the University of East London concluded Panathlon improves self-confidence, motivation, social development and physical and mental well-being of those taking part.
Ashley Iceton, Panathlon Co-Founder, commented: "I can't thank the Investigo team enough and all their generous guests on the night for making a huge amount of money for our charity. This will enable many more disabled children be able to access sport and all the other physical and mental benefits that come with participation, something many of us take for granted."
We were joined on the evening by Ridi – Recruitment Industry Disability Initiative, Capita, Quilter Investors, Merian, TPICAP, Schroders, AIG, Barclays, CBRE, Live Nation and Open Banking. The event was held at The Fable in Holborn and was a huge success, with over £27,000 raised for the charity via raffle tickets sales and an auction. The prizes for the raffle and quiz were all kindly donated by an array of Investigo employees, our suppliers and other generous benefactors.
A big thank you to everyone who attended the event, to all the donations made over the course of the evening. Special thanks to our key sponsor of the event, Career International 科锐国际 and all our other generous benefactors who contributed to the prize list.
If you would like to support Panathlon in their mission to grow to involve every county in the country by 2020 and benefit 20,000 young people, please donate herehttps://www.justgiving.com/fundraising/investigocharityquiz2019
If you would like to understand more Investigo's Charity initiatives, please speak to Lisa Holberton Lisa.Holberton@investigo.co.uk #BigInvestigoGive