Back to Blogs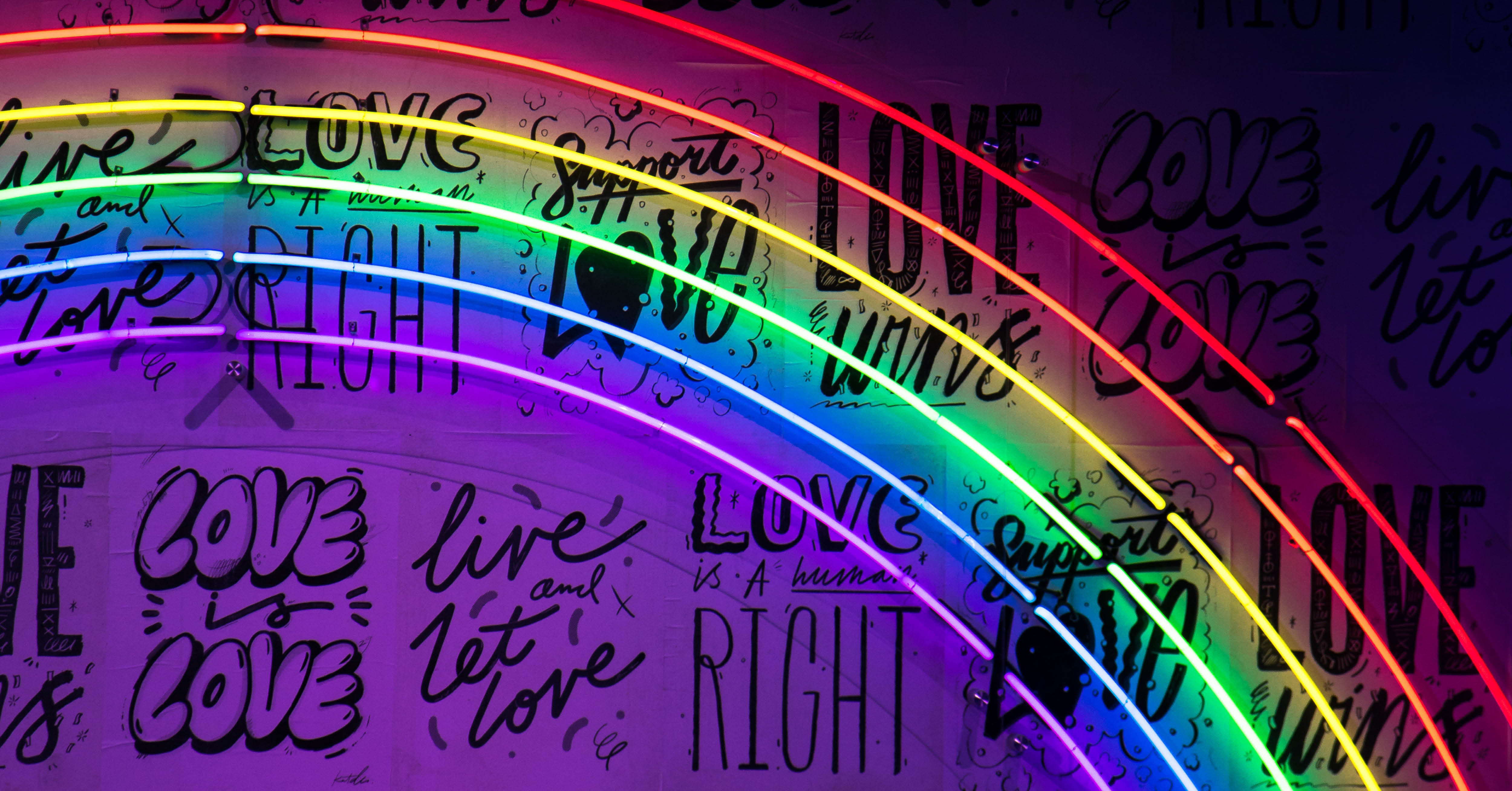 ​Why we feel Pride
Marking Pride Jubilee.
This year marks 50 years of Pride. To celebrate their jubilee anniversary, the not-for-profit LGBT+ organisation is encouraging the sharing of moments, memories and activists that have made us feel Pride.
Watch the Pride Jubilee film below:
And there are certainly many moments and victories to be celebrated; from the birth of the modern LGBT+ rights movement on 28 June 1969 with the Stonewall uprising and the reverberations felt by Marsha P Johnson's throwing of a shot glass, to the formation of the Gay Liberation front and the first UK Pride march in 1972.
Not forgetting Paul Fairweather arranging one of the largest LGBT+ protests held in the UK against Section 28 of the Local Government Act in 1988 and the equal rights for adoption granted to same sex couples in 2002.
For us, the legalisation of gay marriage in England, Wales and Scotland in 2014 was a moment in LGBT+ history that has made us feel Pride.
The Marriage (Same Sex Couples) Act 2013 for England and Wales, and The Marriage and Civil Partnership (Scotland) Act 2014 sanctioned same sex couples to marry as well as enabling civil partners to convert their partnership to marriage.
Same sex marriage is now performed in 29 countries, with The Netherlands leading the way in 2001. While there are still strides to be made to legalise gay marriage across the world, momentum remains high in recognising the equal rights for the LGBT+ – notably the decriminalisation of same sex relationships in India in 2018.
Commenting on Pride Jubilee as a newlywed, Investigo Executive Director Derek Mackenzie said: "As a gay man who married last month, I experienced a life-changing moment that also prompted me to reflect on how far gay rights have come in my lifetime.
"As a boy growing up in the 80s, it was inconceivable that I'd be able to get married, something that all my straight friends took for granted (and that gay men were forced to reject as a life choice). It's wonderful that the UK has legalised gay marriage and understood that gay rights are human rights. However, the anniversary of Stonewall also reminds the gay community how recently these rights have been won and that we must never take them for granted – progress still needs to be made in many parts of the world and even here in the UK, homophobia is very much a reality.
"Pride Jubilee is a great moment for the gay community and for everyone to celebrate the fact that 'love is love'".

Same-sex marriage: A timeline
2001: The Netherlands

2003: Belgium

2005: Spain | Canada

2006: South Africa

2009: Norway | Sweden

2010: Portugal | Iceland | Argentina

2012: Denmark

2013: Brazil | France | Uruguay | New Zealand

2014: England | Wales | Scotland

2015: Luxembourg | Greenland | United States | Ireland

2016: Columbia

2017: Finland | Malta | Germany | Australia

2019: Austria | Taiwan
About Pride
Pride represents the LGBT+ community – championing freedoms, challenging injustice and giving voice to lesbian, gay, bisexual, trans, queer, questioning, intersex, non-binary, asexual, polysexual, gender queer and gender variant people.
June marks Pride Month, a celebration of what the LGBT+ has achieved in its fight for equality and a platform for speaking loudly about what still needs to change. Pride Month concludes with an annual parade through the streets of London on 6th July – a truly inclusive event, attracting more than a million people and open to all, no matter your race, faith, ability, sexuality or gender.