Back to Blogs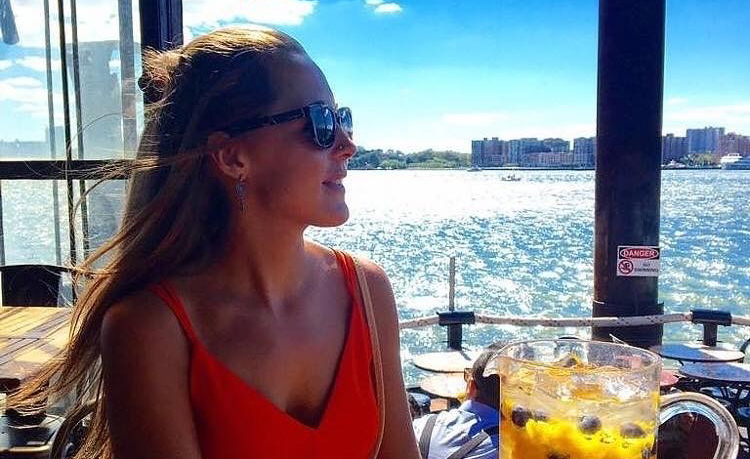 ​If you often find yourself on your fifth cup of coffee, chewing the end of your pencil and staring out the window, dreaming of a new adventure in a new city, you'll want to read this.
In 2017, Investigo expanded its operations to New York, bringing our recruitment expertise to the US market. In just 18 months, the team expanded from three to 19 employees, and we're growing.
Living and working abroad is on many people's bucket lists, but how do you make that dream a reality? We interviewed senior consultant Liz Bevan, who specialises in recruiting for the medical marketing and communications industry in our Pharma and Life Sciences team, about her experience – the challenges and the "pinch me" moments – of moving to our New York office.
Why did you want to move to the US?
During my third year at university, I did an internship in New York and I have been trying to get back there ever since. I completely fell in love with the city and it was my dream to work there. I therefore sought out careers at recruitment agencies that had an international presence with the hope of working abroad. However, the opportunity didn't come my way, until I joined Investigo, that is.
What appealed to you about working for Investigo's New York office?
I was so captivated by Nick's [Investigo CEO] vision for the New York office, I just had to be a part of the team. It was a big risk for Investigo to transition into the US market, but one that has certainly paid off with the New York office now at 19 employees working across two divisions; Pharma and Life Sciences, and Strategy.
I joined the New York office in January 2018, just two months after it had opened, so being one of the pioneers meant I had an opportunity to be directly involved with its success and evolution. We're continually growing and I'm excited to see what the future holds.
How did it feel to be a part of starting something new?
It was quite intimidating and nerve-wracking – fear of the unknown – but we are all in the same position and can support each other. A different approach for the US compared to the UK was certainly required so it has taken a long time and a lot of patience to carve out our position in the market.
What is the main difference between the US and UK markets?
The fees and the deals are much bigger. But you have to work for them. Fostering and nurturing good client relationships is key; some clients require five months' telephone and email correspondence before you're able to meet face-to-face.
What were the main challenges you faced in moving to New York?
The main challenge has been making headway in a new market. You have to maintain focus and confidence in your ability. I put a lot of pressure on myself initially and was frustrated by my slow progress. In the early days, I struggled to do one deal a month, but then after a few months' hard graft everything clicked into place and I have often been the top biller for perm. Growing pains.
And, of course, a new city, a new culture, a new commute and a new office environment all throw up their challenges. As does home sickness, but it doesn't take long to find your feet and fall in love with New York.
How did Investigo support you in your move?
Everyone has been incredibly supportive. As this is something new for Investigo too, I've been really encouraged by everyone's eagerness to learn and listen to ideas.
The speed of my move – just three months(!) – really is testament to Investigo's expertise and efficiency in the visa process. The transition to New York was also seamless with monthly visits so I could familiarise myself with the new office. Plus they offer fantastic financial support, funding the flight out there and one flight home per year, as well as support with finding accommodation.
I'd also like to highlight just how emotionally supportive Investigo have been too; they really want you to be happy and successful.
What is your advice to someone reading this and dreaming of working in the US?
If this is something you want to do, go for it. But before you do, talk to people, ask questions, find out as much information as you can, it will give you confidence.
I'll give you a quick tip – visit the Brooklyn district DUMBO (an acronym of Down Under the Manhattan Bridge Overpass) for amazing views of the city. It's one of my favourite places.
New York is completely the right place for me. I have a five-year visa, but I know even if I wanted to move back to the UK, Investigo would support me and there would always be a place for me in the business.