Back to Blogs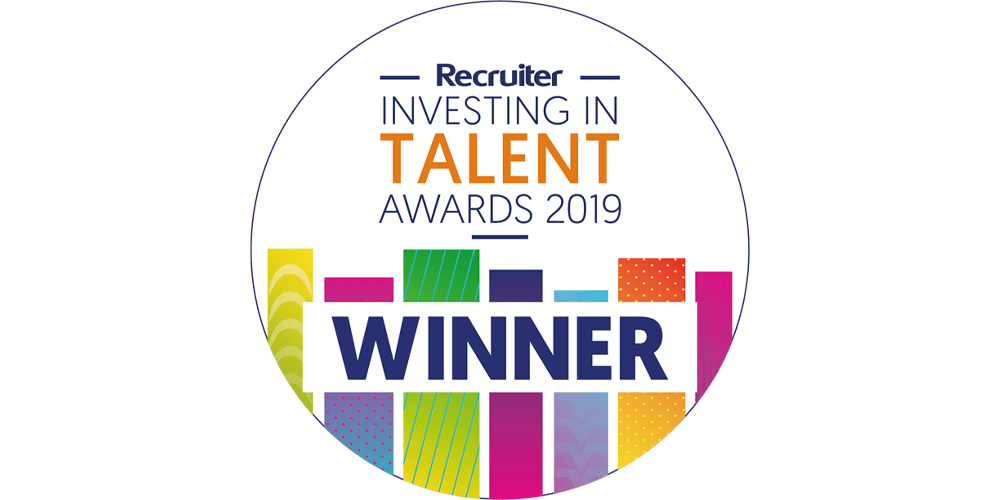 Investigo wins "Most Engaging Social Responsibility Programme" at the Recruiter Investing in Talent Awards
An agency with charity and culture at its heart.
At last night's annual Recruiter Investing in Talent Awards (RITAs) we were delighted to take home the award for "Most Engaging Social Responsibility Programme" – a real testament to our charity commitment, volunteering and fundraising efforts.
A new award for 2019, the accolade for Most Engaging Social Responsibility Programme recognises the most motivational, creative and inspiring CSR initiatives, both in generating results for beneficiaries and in attracting the greatest engagement from employees.
At Investigo, we are incredibly proud of our charity commitment. Indeed, it is one of the elements of working for us that our people enjoy and recognise most. As a result, everyone at Investigo gets involved with charitable activities. The enthusiasm and energy surrounding fundraising and volunteering is infectious, you can't help but feel inspired to get involved. Each year, we strive to support a charity where we feel we can make a real and lasting difference both through raising money but also through raising awareness. Selecting our annual charity partner is also a collective decision and we encourage every Investigo employee to put forward a cause close to their hearts.
In 2018, we raised £50,000 for Centre for Mental Health. This year, we wanted to go even bigger and better in our fundraising efforts by launching "The BIG Investigo Give" in support of our 2019 charity partner, Panathlon. Panathlon brings sporting opportunities and competitions to over 20,000 young people with disabilities and special needs every year. So far this year, we have raised £65,000 to support Panathlon's inspiring work. And the ways in which our people have fundraised have been pretty inspiring too – from hosting a talent competition, charity quiz and exclusive Investigo gig to taking part in a gruelling three-countries-in-three-days bike ride.
Commenting on last night's award win, Investigo CEO Nick Baxter said:
"We are truly overwhelmed and delighted for our social responsibility initiatives to have been recognised in winning this award. We pride ourselves on being a recruitment agency with charity and culture at its heart and our CSR programmes are a vital part of what makes working for Investigo so enjoyable and rewarding."
As part of our entry to win the "Most Engaging Social Responsibility Programme" at the Recruiter Investing in Talent Awards, we were required to submit a video demonstrating our charity commitment, and here it is: https://youtu.be/5rpINHSzJts
​