Back to Blogs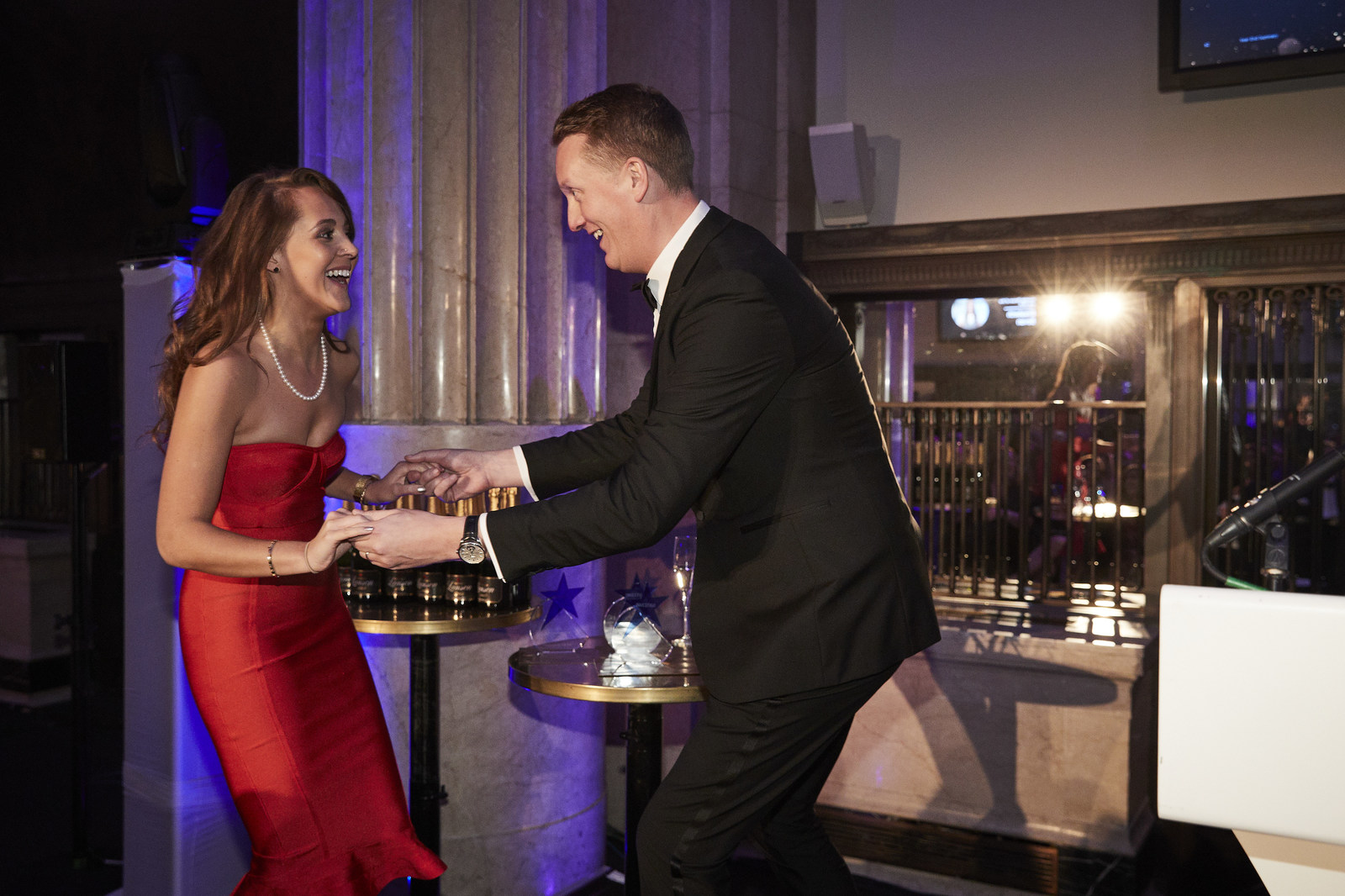 From Swansea to the States: an interview with New York's Elizabeth Bevan
​Catherine Zeta-Jones. Christian Bale. Taron Egerton. Wales has produced some pretty impressive transatlantic exports over the years. We now have another name to add to the list. After joining Investigo's New York office three years ago, Elizabeth Bevan quickly went about becoming one of the company's top performers. Now Principal Consultant in our Pharma and Life Sciences team and named Investigo Person of the Year at January's company awards, our very own Swansea girl spoke to us about her impressive journey and the current state of her market.
What made you decide to move to New York?
I joined as Investigo were setting up the New York office, so from the offset I was heading out here. I wanted to be a part of something that was being built from the ground up, to be among the first on the ground. I was in the US within three months.
How is your market being affected by the current crisis?
Businesses that are able to adapt to a more virtual platform are the ones coming through. I recruit for clients in the medical communications space that have lots of live events, advertising board meetings, congress meetings with 50-1000 attendees. There are lots of those planned. Businesses who can carry out their work in a virtual environment, providing virtual options for their clients, are able to continue working as normal and are more likely to succeed.
How are your clients reacting to a challenging market?
In the main, most are still ticking along nicely. Most are holding, waiting to see what happens. Their perspective's focused more on sales training and e-learning, areas we knew would be most busy during this time, things where you're not required to have face-to-face meetings.
Everyone's trying to adapt and work on new things. Companies are working in new areas where they've never worked before, catering to their clients' needs. We're all having to work in a different way – I placed two temp candidates recently, which I've never done before.
What are the big trends you're seeing in your market?
There are a lot more junior to mid-level hires – in-the-weeds and grafting, admin-type roles. A lot of people are still moving forward with hiring but are more hesitant to pull the trigger on bigger roles at the moment. There's a need but they can't justify the cost at this stage. People are planning to move on those key hires when their work does increase.
Companies are looking at hiring on a project or consultancy basis, which they wouldn't have done before. Nobody knows how the next few months will go. A lot of my clients have found a way to work around it for now, but the longer this goes on, we don't know how it will go.
The digital side is at the forefront. Companies that can offer digital solutions to their clients are really coming through more than others.
What will be the major challenges for employers in the year ahead?
In my market, client services, people travel two to four times a month. This is really affecting their business, not having that face-to-face interaction. They're doing as much as possible over Microsoft Teams, but collaboration over a screen is different to being able to see clients face-to-face.
People who have the attitude that this is a new normal, accepting it and working with it, are cracking on to make good things happen. They're working their way through, finding new and different ways to work rather than waiting for things to go back to the way they were, as that will be a very long time.
What skills do professionals need in this market?
It's tough for us, so it must be tough for our clients. But you can still bring in business in this environment. Some agencies I work with have lost some of their main clients on the pharma side but have generated new ones in organic growth, which is a huge achievement.
Attitude is a big skill right now. Keeping positive, keeping a cool head, finding the best way to work at home. Not accepting that this will damage your business, but finding new ways. Digital and coding skills are also important, working without that support around you.
Do you miss Wales?
I'm from Swansea and I miss it, but it's such a mission when I come home. From New York to London, from London to Swansea. The train journey from London to Swansea seems like it's about 10 hours long. I'll definitely have a second home there one day!
What was it like being named Investigo Person of the Year?
It was an amazing thing to achieve. I worked so hard so it was nice to get the recognition. It was an amazing year to build my business up from scratch. At times I genuinely questioned why I was sitting here in a tiny WeWork with three other people, but it made it all worthwhile. It was such a whirlwind. It's not just about your billings, it's about your attitude and what you bring to the business. There were hundreds in the UK that could have won it and we are such a small team, so it really put us on the market. I hope it will be an inspiration to the rest of the New York office and show what we can achieve.
How is your team doing?
We've got such a solid team now, with people doing amazingly well. Everyone's working so hard and has the same goal and vision. It's a really tough time and we're working our socks off to make basic things happen. It feels like we're working that much harder for little things, but it's worth it because it means so much to the business.
If you're looking for your next opportunity or your next hire in pharma and life sciences, or you want to find out more about what it's like working at Investigo, get in touch now with elizabeth.bevan@investigo-us.com.
​