Back to Blogs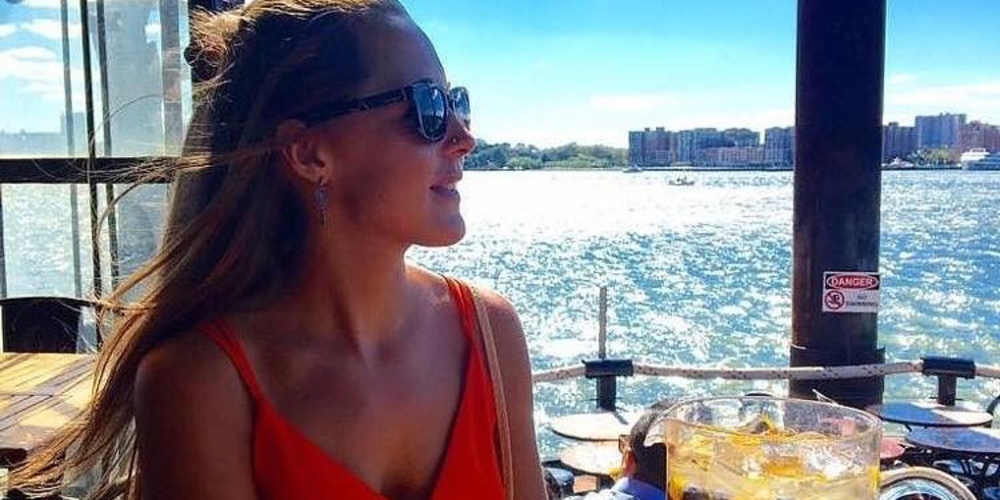 Outlining your career path at Investigo: an interview with Elizabeth Bevan
​Investigo offers two development routes to our employees – management and billing. To highlight the respective pathways and explain their challenges and rewards, we're conducting a series of four interviews with some of our top performers, two of whom have followed the management route and two the billing pathway. We start with Elizabeth Bevan, Manager of Pharma and Life Sciences.
​
Elizabeth joined Investigo in January 2018, relocating from London to New York to grow out our medical communications practice. The US business has since grown to 26 people across multiple disciplines, including strategy and tech, and is expanding into other states across the US. But Elizabeth has been growing just as rapidly. Deciding to go down the managerial route, she now looks after a team of three and hopes to have five by the end of 2021, on target to reach associate director level.
​
What made you choose the management route?
​
When I was younger, even before I worked in recruitment, I saw myself wanting to manage and help grow people. My mum was in a leadership role in the NHS, and I liked that she commanded a big team and was a powerful woman. Even in internships, I was always managing, selling tickets for Gatecrasher in Birmingham! I didn't really investigate what management would look like at Investigo, I just decided I wanted to manage.
​
As I progressed and realised I was good at recruitment, it pushed me more to manage as I wanted to share my success and help others get there too.
​
How can you be successful in the management route and what are you targeted on?
​
It's a shock to the system with the extra responsibility. You need to be less selfish and think of how your team is performing, as well as yourself. Asking how your team's doing and caring more about their performance was an adjustment – being reasonable with time management and offering check-in points with the team, but not being available the whole day. It's important finding the balance between focusing on your own stuff and being available to them. Even though we're not in the office now, I make sure I'm around for my team but I try not to overcommit to them all day long. Dedicating the same blocks of time every week is the best approach, and giving the individuals in your team your full commitment during these windows.
​
It's important to continue to learn and develop yourself as a manager, taking the time to educate yourself, ask the team how they're doing and if there are any changes they want from a communications standpoint. Understand that constructive criticism is really important. You must take ownership of developing yourself and learning how to be a good manager and be there for the team.
​
One of the biggest things is being direct with your team. At the start I avoided confrontation, which can make it hard when people are underperforming and you have to be direct with them. They need to respect you and come out of it stronger and better. It's about finding the balance between being a friend and not setting your team up for failure by avoiding the issue. Being bad at confrontation can cause worse drama by not approaching things head on. I've learned to deal with things a lot more now.
​
What should you consider when making your decision between billing and management?
​
Slow down and explore all the options – don't be pressured into anything. Do as much research as possible. No one will ever be ready for management. You need to just do it.
​
What are the benefits?
​
You learn so many new skills in life from managing. In any job, you can always use management skills.
​
I genuinely do start to get so excited when other people in my team do well. There can be so many challenges in recruitment – I had five offers in January and four fell through – but when you're managing, it adds an extra level of excitement and engagement to the role. That extra thrill every day that you're helping other people around you succeed and make good commission.
​
Can you change your mind?
​
Yes, but it's best not to rush making the decision and to take your time to make sure it's the right move. If the management route's not right for you, then you should consider going down the billing route.
​
What have been the biggest challenges you've encountered along the way?
​
Make sure you're willing to give away the billing a bit. You know that you won't have as much time for the client side. It was a shock for me that I didn't have as much time to deliver to clients, so don't let that stress you out.
​
What are the highlights?
​
I love the idea of managing and looking after people more. Your thrill needs to come from other people's achievements in your team. Build a team around you who are good at their job and that will set you up for very easy management. Don't spend too much time handholding.
​
If you'd like to find out more about what it's like working at Investigo, or you'd like to talk to one of our experts about finding your next opportunity or your next hire, please contact us.