Back to Blogs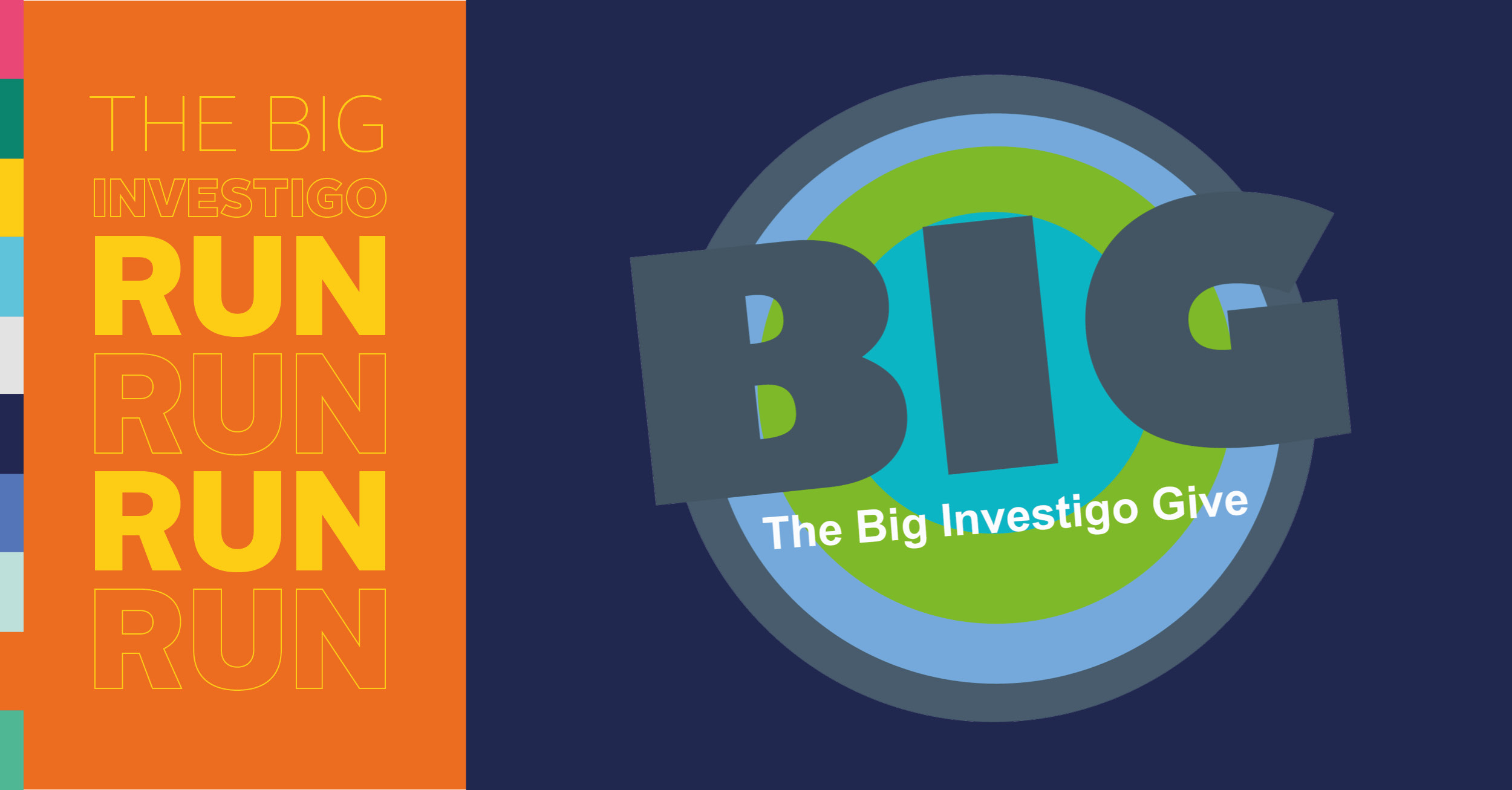 ​You may have noticed that charity is big on our agenda. In fact, rarely a month goes by that we don't have some sort of charity event going on. Whilst the global pandemic naturally slowed our fundraising programme, even this could not stop us as we took on a nicely competitive and socially distanced friendly virtual 'Race to New York' and Christmas fundraiser.
In 2021 we are giving ourselves the biggest challenge yet, the biggest BIG Investigo give yet! We are looking to raise £100K for our charity partner St Mungo's.
We will be hosting a number of charity initiatives over the course of the year for both our employees and their networks to get involved with. The Big Investigo Run will be one of our first events and we hope will get the fundraising year off to a great start. 2021 will see the return of so many of the giving back initiatives central to life at Investigo. You can take part in the annual day cycle challenge, secure a team from your network for our keynote charity quiz and auction, invite a team to join the football tournament, buy a tipple from the Friday drinks trolleys, join the Tough Mudders or bake for the cakes sales.
And that's not all. Everyone in the business gets one day a year to fundraise for a charity of their choice and is actively encouraged to use it.
Alongside this each Investigo employee is given a day to volunteer with our corporate charity. As well as getting to spend the day giving something back, this gives you a chance to understand the heart of the charity and what all the money you've been busy raising goes towards.
St Mungo's is a charity which aims to end homelessness and change lives. Find out more about their fantastic work. If you'd like to know more about what it's like working at Investigo, please contact us.
SIGN UP FOR THE BIG INVESTIGO RUN