Back to Blogs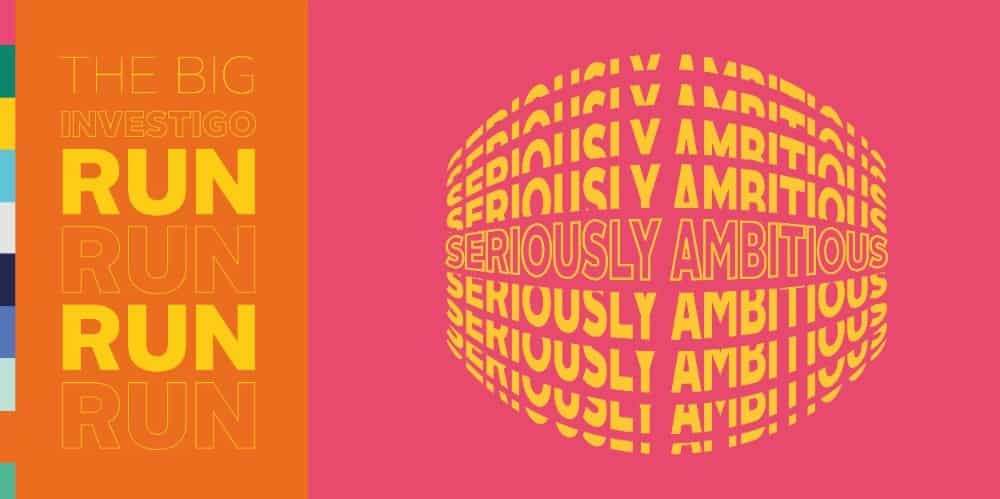 The Big Investigo Run | Getting Started
​Hannah Dunbar, nutrition coach, trainee PT, fitness enthusiast and your 'average Joe' runner, shares her top tips for getting started with your training. Over the coming weeks, Hannah will share more specific guidance to help you prepare for the Big Investigo Run, from homemade sports drinks, to race day nutrition and the perfect recovery meal!
SHOULD I RUN OR WALK AND WHICH DISTANCE SHOULD I DO?
The Big Investigo Run is a great opportunity for people of all fitness abilities to come together and raise money for St Mungo's. Whether you decide to walk the 10km, or hit a PB on a hilly half marathon – it could never be truer to say that it is taking part and supporting a brilliant cause that counts! That said, in order to maximise sponsorship for the event, you should pick a distance (10km or 21km) and mode (walking or running) that is realistic, but also challenging for you!
If you can already run 5km, then why not push yourself to train to run a 10km? If you've never attempted anything like this before, then walking a 10km would be an amazing achievement!
For those of you who can already run 10km, follow a training programme and go for the half marathon. And for the more experienced runners, come and smash it and try to get to the top of the leaderboard on 23rd April!
DO I NEED TO FOLLOW A TRAINING PLAN?
Yes! Even for the most experienced runner, I would highly recommend that you follow a training plan. Just pick one that is most suitable for you.
There are some awesome training plans on Runners World and these are my top picks.
10km: https://www.runnersworld.com/uk/training/10km/
Beginners: https://www.runnersworld.com/uk/training/half-marathon/a25887045/beginner-half-marathon-training-schedule/
Sub 2 hour half marathon: https://www.runnersworld.com/uk/training/half-marathon/a776305/how-to-run-a-sub-2-hour-half-marathon/
​CAN I TRAIN WITH SOMEONE?
Yes, according to the latest government guidelines, you can exercise with one other person outside, which is great for the virtual run! However, it is definitely personal preference on whether you want to train with someone and whether you choose to have a running partner on race day. On the days when you lack self-motivation, having a running buddy can help you stay committed to your training programme. Even if you chose to train alone, don't forget to keep us updated with your progress in our Facebook group and by logging your runs on Strava.
WHAT DO I NEED TO BUY?
Whilst you don't need to go out and get the latest and greatest running gear, or hiking boots, it is important to equip yourself with a few essentials. Make sure you have a good pair of running trainers. Whether you choose to walk or run, it is really important that you have the correct support for your feet, otherwise you could end up in pain, or causing yourself an injury. I wouldn't advise buying a new pair of trainers and not wearing them until the virtual event! It is much better to do your training runs in the trainers you will wear for the run.
If you are training in the evening or early morning, make sure that you are visible and have a body torch and/or reflective clothing.
If you are running alone, then a trusty pair of headphones will be a great companion and listening to some good music, or an interesting podcast could get you through those more challenging training runs. Just make sure you can still hear traffic and pedestrians when you're wearing your headphones!
DO I NEED TO HAVE REST DAYS?
Yes! It is really important that you have rest days. This gives your body a chance to recover and repair, avoid injury and actually accelerate your performance. Depending on which training programme you choose, there are scheduled rest days every week.