Back to Blogs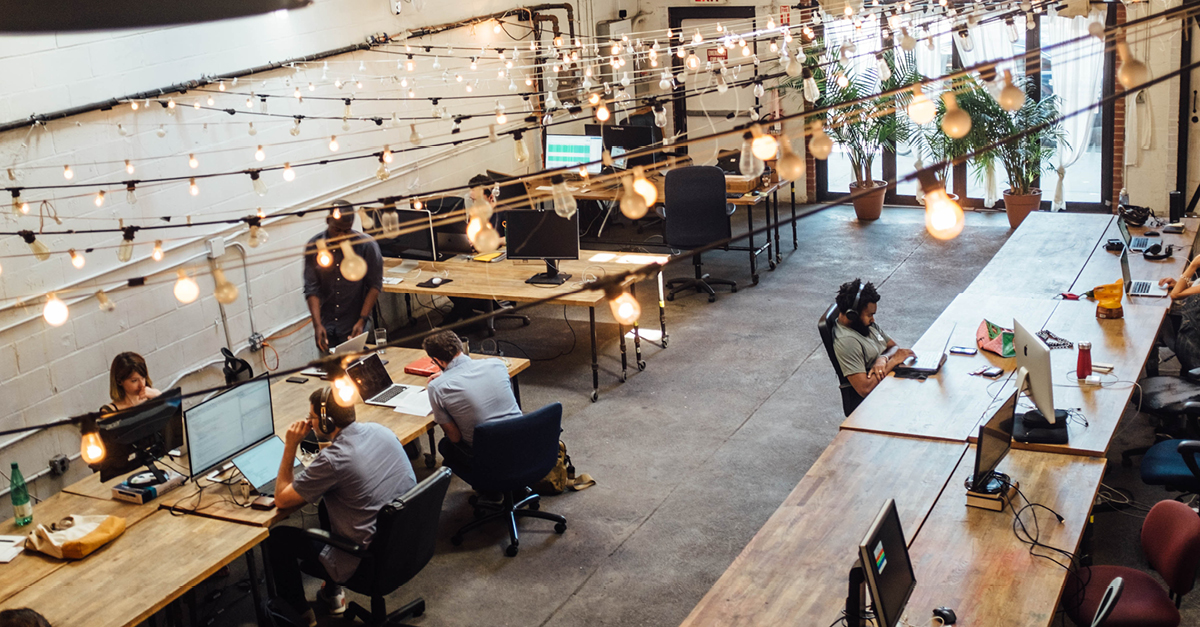 Future proofing your talent strategy
​The war for talent is a tale as old as time, and as all start to return to the office and firms start to look to the future with growth and expansion plans, you don't want to find yourself on the wrong side of the battlefield. With demand for talent increasing and staff availability falling, getting the right talent to join your company is harder than ever. So how can you tip the scales into your favour?
Upskilling those in the recruitment process – The recruitment process involves a number of people and candidates will have multiple touchpoints within your business before they come to making a decision on whether they join or not. You need to make sure every one of these touchpoints is a positive experience. Do the recruitment consultants you work with externally know enough about your business, your team and the specific role to be able to converse with prospective employees confidently about the role? Are you making time to brief the agencies fully not only on what you want to see, but on why a candidate may want the role? Are hiring managers blocking out enough time to meet with candidates and answer their questions or are they looking at the interview as simply a chance to fire questions at a candidate?
By upskilling every member of the process and making it as seamless as possible you can stand out against your competitors and hopefully secure the candidates that you want on your team.
Engaging your candidates – I am always really disappointed when I speak to a candidate after an interview and they tell me that all the interviewer did was fire technical questions at them for 30 minutes. Sure, we need to test candidates' abilities but we also need to get to know them as people, and they want to get to know you as well. Working from home and without the office interaction, new starters are having to work twice as hard to build relationships with their colleagues – if they are only meeting two or three people at interview stage on a video link then how are they supposed to know if there is any sort of team or culture fit? I am a big believer that people work for people and candidates are more than their qualifications and skill sets.
Anyone can memorise the right answer to a technical question and repeat it in an interview. Asking competency-based questions, which require the candidate to give real-life examples of when they've managed a team, dealt with conflict or handled a pressurised situation, will give you a more practical insight into their character and what they can bring to your team.
At a time when the spotlight is firmly fixed on diversity and organisations are starting to understand the value of having a diverse workforce, it's important that you're open to hiring different kinds of people to those you have now. People from different industries, backgrounds and cultures will bring a different perspective to your organisation and help to increase your diversity of thought. Your recruiter should be able to provide you with diverse shortlists that will open up a whole new world of talent to your organisation.
Long term recruitment partnerships – As a recruiter of over 15 years, 12 of which I have been working with finance teams in financial services, I have both candidates and clients that I worked with back in 2009 that I still work with today. And it's so powerful! The more I know about your company, the better I can represent you out in the market.
Recruitment on its surface can look like a transactional exchange of goods and services, and if you go into it with that approach you are missing out on so much. Your recruitment partners have so much to offer above and beyond sending you CVs. Here at Investigo I have worked on events and market intel documents covering everything from regulation and diversity and inclusion to annual salary guides. We speak to the market daily and can advise you on what the best course of action is to secure your top talent at this moment. Think about the consultants and firms you work with at the moment and consider working with them exclusively on roles.
Pipelining – There are two ways you recruit – proactively and reactively. Most businesses have a few core skill sets that they may struggle to hire. Do you know what they are and are you doing proactive work to source and track this, either as a business or with your recruitment partners?
By carrying out long term market mapping, you can see where the talent is coming from. Investigo carries out talent pipelining across seniorities to identify talented candidates and track them through their careers. Provide coaching and mentoring to find out what your people want to achieve, identify any gaps and encourage them that they can take the next step in their career. Remember that a candidate doesn't have to be the finished article in order to succeed in a senior role. They can learn and do any relevant training while they're in the job. That way, you're developing your people, engendering loyalty and keeping the talent in your company.
Building communities – The phrase 'good people know good people' always comes to mind here. If you want the top talent you need to hang out where the top talent hangs out. Start internally. As a hiring manager you need to build a network with your HR team and vice versa – working as a united front is key. And externally it's really important to take yourself out of your comfort zone, attend the seminars and networking events – you don't even have to leave the house now for a webinar so no excuses. Get to know your peer group in your competitors. You might learn what they are doing that is pipping you to the post with your first choice candidates! Meet with your recruitment partners for a coffee, tell them all about the exciting things your team and company have planned and get them to tell prospective candidates what an exciting time it is to join your firm.
Ask senior people in your network to co-host webinars and share their insights in the form of blogs and articles, which you can then share on social media. They get the chance to raise their profile and you benefit from their expertise while engaging your network.
Hopefully there are some things here that you are already doing, and maybe some new ideas that you can implement. Get your strategy in place early and hopefully you won't be waving the white flag any time soon!
​
READ TALENT TRENDS 2021 INSIGHT
​