Back to Blogs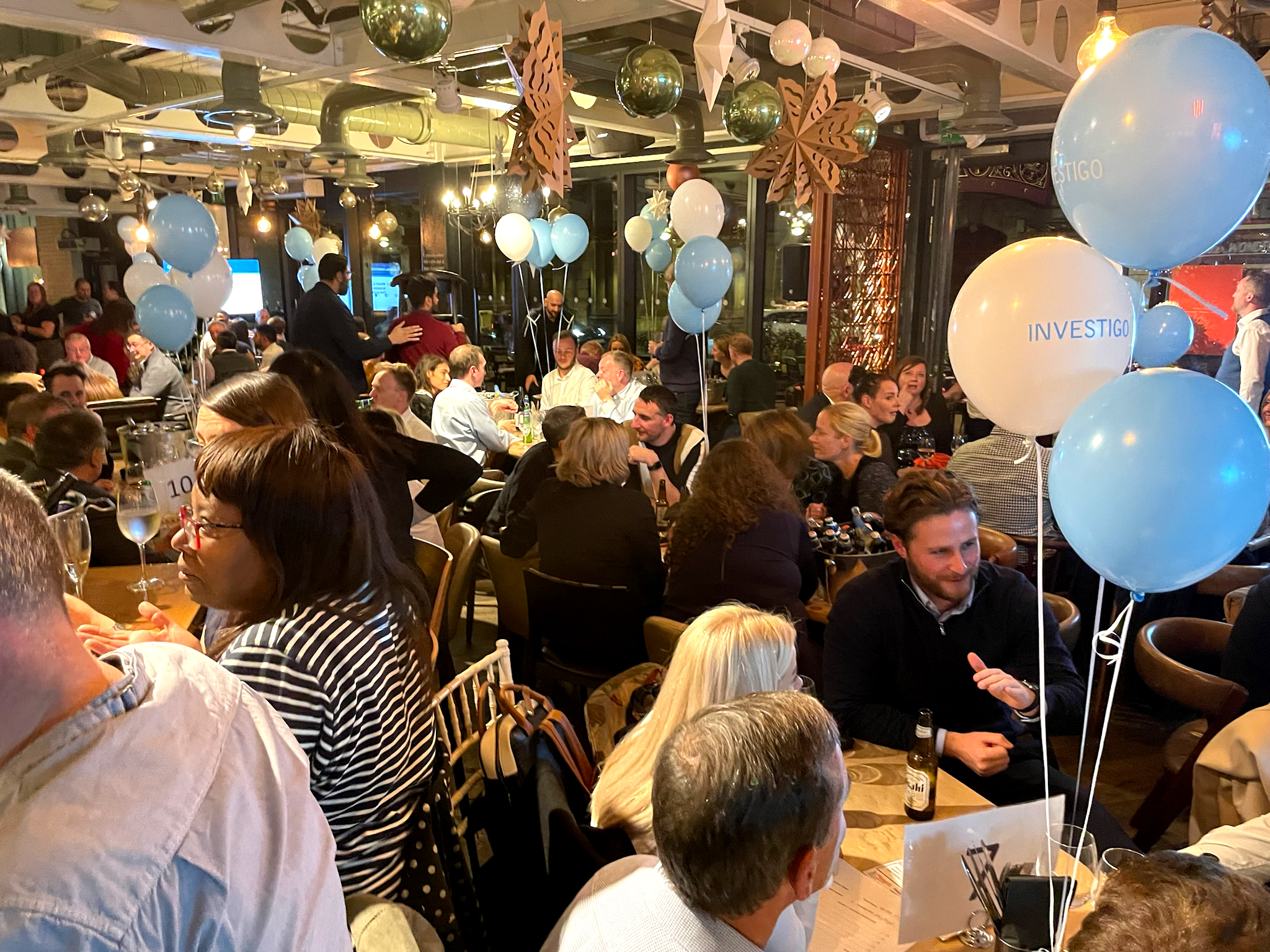 Investigo charity quiz raises over £30,000 for St Mungo's
Last Thursday 18th November, we were delighted to host our first charity client quiz since 2019. Investigo staff were joined by clients from across our network and representatives from our charity partner St Mungo's for our biggest external event of the year, held at The Fable in London.
A closely contested quiz ended in a thrilling five-way tie, with team Yatain claiming victory after making the closest estimate to the number of pages in all the Harry Potter books combined (for the record, there are 4,224!)
The evening featured a raffle and an auction of such fantastic prizes as dinner at Lucky Cat, tickets to Diana Ross and Elton John, corporate hospitality at Tottenham Hotspur and a weekend in Paris, kindly donated by our colleagues and partners. Thanks to our attendees' generosity, we raised a fantastic total of well over £30,000, the most we've ever raised from the event, which will go towards helping to end homelessness.
This was a particularly special evening because it's been a long two-and-a-half years since we've been able to host our charity quiz. We were heartened by the sheer commitment from everyone in the room to raise as much money as possible for St Mungo's and every single penny raised has gone directly to the charity.
St Mungo's is the largest provider of homelessness and outreach services in the country. Through over 300 recovery projects across England, St Mungo's supports almost 30,000 people each year through accommodation and housing, outreach and emergency services, and prevention and recovery services. If you'd like to support St Mungo's in their efforts to end homelessness, please donate here.
Our annual charity total now stands at well over £85,000! A huge thank you to everyone who participated, donated and helped to organise our greatest charity quiz yet!​