Back to Blogs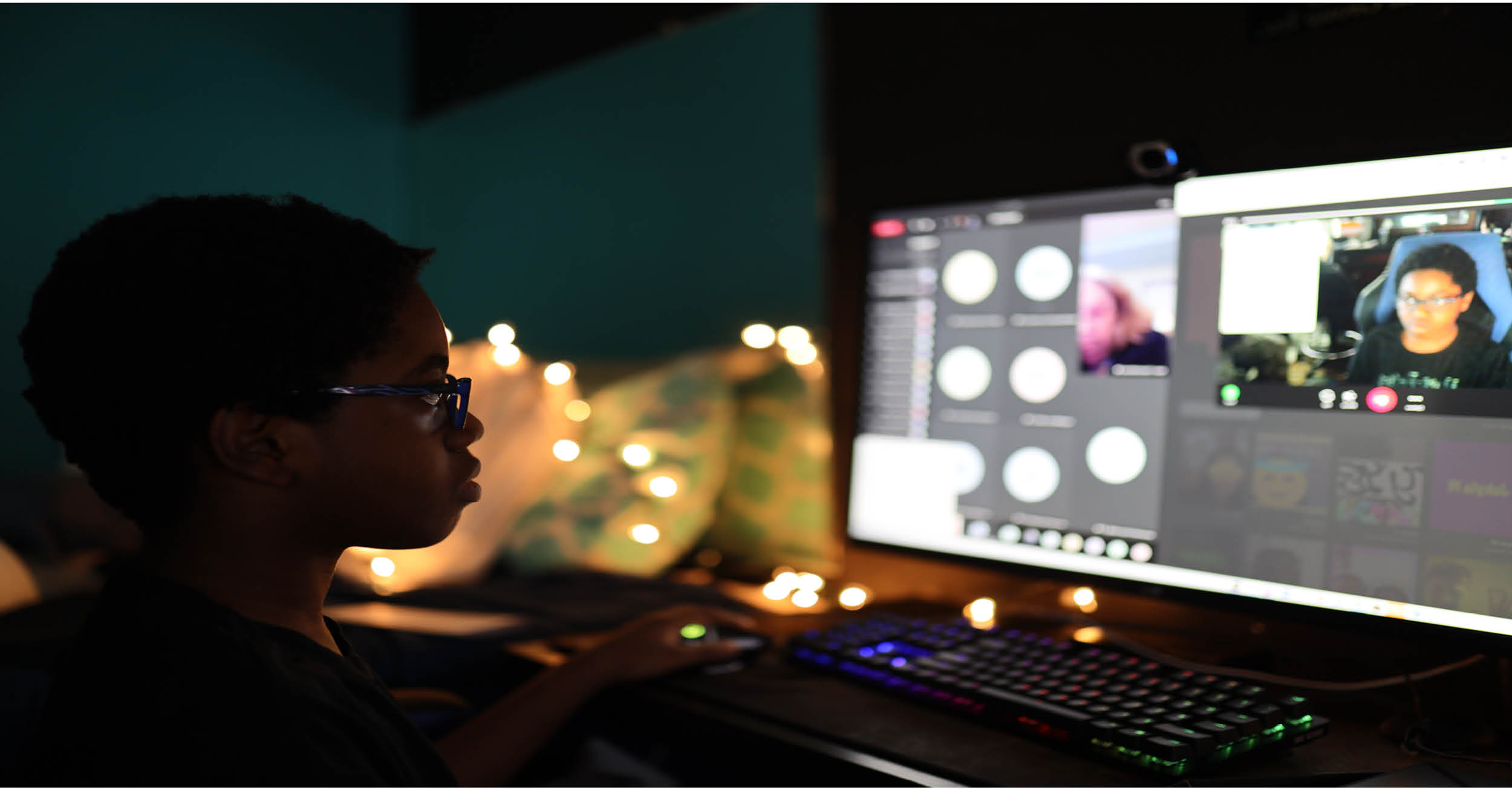 Connection and communication – never to be underestimated
​​One of the foundational pillars of any organisation is communication. Sounds obvious and simple, right? But what happens when methods of communicating have to take a different form?
It's no secret that Zoom, Microsoft Teams and many other online platforms have helped keep communication alive within communities and organisations. During the past two years, we have probably communicated online more than we have face to face in every corner of our life. We have grown accustomed to this new way of living and working, even though it was unprecedented. The big question is how do we continue to enhance communication when it feels trickier, and make it sustainable for the present and future?
​Being aware of when 'convenience' becomes a hindrance
It's no lie that Zoom or online 'fatigue' has crept its way into our working day. It is found that the number of emails that are being sent when working from home has doubled, compared to being in the office. We think that adding more meetings creates a sense of connection, but paradoxically, is this actually the case? Some may feel that it is another 'to do' to add to the never ending to do list.
​The premise of sustainable communication lies in being present and intentional with our time. We need to have meetings and show up online, but when we are not being intentional it can lead to resentment.
​It is natural to also blur the boundaries between working from home, and life at home. If you have emails installed on your phone, can you be firmer with the boundaries of when to check them? This will help mitigate communication 'fatigue', and also create a sense of motivation when you do actually have to communicate.
​Looking inwards
The way an organisation functions is not too dissimilar to how a human body operates - a beating heart, mind, joints that work simultaneously with other limbs. Everything needs to function collectively, in order for an organisation to function effectively. Just like the human body can break down or fall into debilitation, an organisation can too. Become aware of how you are feeling towards your company and colleagues. Ask yourself these questions: do you feel disconnected? What is happening and what is not happening? Here, you can gain awareness of the gaps that are causing breakage.
​Deeper connections happen when we become aware of what is not being said, rather than what is. We become aware of what we want usually through knowing what we don't want. Feeling heard and seen is the basis for growth as an individual, and will have monumental ripples across different teams and structures. This is a win-win as an individual will feel more valued, and the company will thrive more with motivated employees.
​Transparency
Essentially transparency builds trust within an organisation and creates a sense of belonging. If you are a manager, ask yourself how you can be more transparent with your colleagues about what is happening within the business.
​Someone feels valued when they are not left in the dark, but invited to see what is going on underneath the surface.
​A lack of transparency can also lead to resentment. We are living in a time when uncertainty is at an all-time high, and the unknowns feel closer to our immediate horizons.
Some questions to ask: where could we be more transparent with employees (if you are a manager or director) and how do I need to be more transparent with my manager in order for me to work more effectively?
​Smalltalk
People can be quick to dismiss this element of communication, as it can be perceived as a 'trivial' aspect of work. However, if there is a lack of connection and depth with the people you work with, then it can lead to an unmotivated workforce.
​The reality is that we do not spend eight hours with our head down working. A culture is made up through the understanding of people and their lives. It is the diversity of interest that keeps people motivated and interested in the bigger picture.
​It is vital to feel and see other colleagues as the humans that they are, rather than as automations. You can lose this through remote working, as when you interact with someone face to face you can gain a sense of who they really are.
​Have real conversations, about real life. A good way to do this is to reframe the 80/20 rule – 80% work related conversations and 20% general life. Small activities like quizzes or virtual coffee mornings for 45 minutes are a great way of bridging the gap.
​Conclusion
Focusing on what is in your control, rather than what isn't, is the catalyst for change within a company.
​Sometimes the simple act of asking each other how you value being communicated with, what works for you, and what doesn't…creates the awareness needed for evolution and change.
​About Olivia Wynne
Olivia is an inclusive and transformational life coach based in London. Born and raised in the UK, she studied life coaching with Animas and now owns a global coaching business.
​She offers general life coaching, but has worked with clients covering topics such as fear, anxiety, belief systems, self acceptance, goals/purpose and narrative work. When asked what the most rewarding part of being a coach is, she says that helping clients gain awareness is the most valuable gift you could give. To move your life from living unconsciously, to consciously will transform yourself and the way you see the world.
​Olivia now coaches clients on a 1:1 basis from all corners of the world, and describes self development as the true 'love of her life'.
Olivia Wynne | Life coach | @oa_coaching