Back to Blogs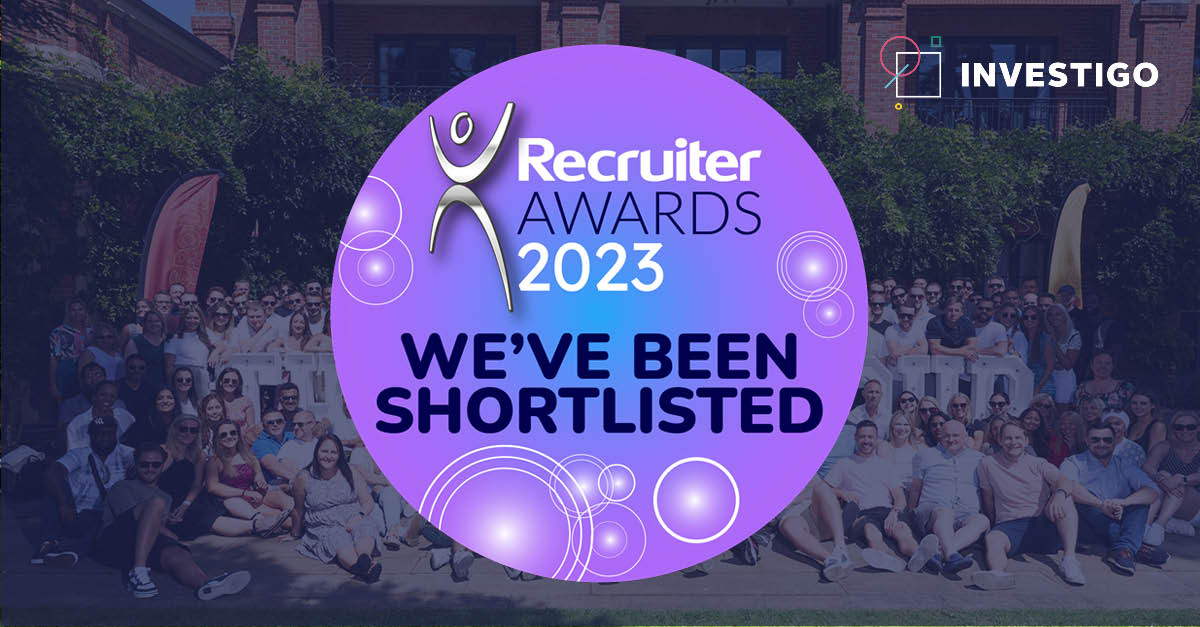 Investigo shortlisted for two awards at Recruiter Awards 2023
​Investigo has been shortlisted for two awards at this year's Recruiter Awards! As well as being up for Recruitment Agency of the Year – Large, we've also been shortlisted for Best IT/Technology Recruitment Agency for the first time, which is a huge honour in itself.
​We've put so much focus and investment into our Technology and Transformation team over the last year as we look to further establish ourselves in an extremely competitive market, where so many of our clients are in need of support.
​This shortlisting is a humbling recognition of our team's sheer passion and hard work, and if you want to talk to them about making an outstanding new hire for your technology team or taking the next exciting step in your technology career, please get in contact with them.
​We were fortunate enough to win Recruitment Agency of the Year – Large in 2017, 2018 and 2020, and being in with a chance of adding another is an incredibly exciting prospect for everyone at Investigo.
​It goes without saying that the competition in both of these categories is extremely strong and we're very proud to be in the running with some impressive brands. Well done to all of our fellow nominees and we look forward to seeing them at the awards ceremony on Thursday 28th September!
​To find out more about the Recruiter Awards, check out their website here.