Back to Blogs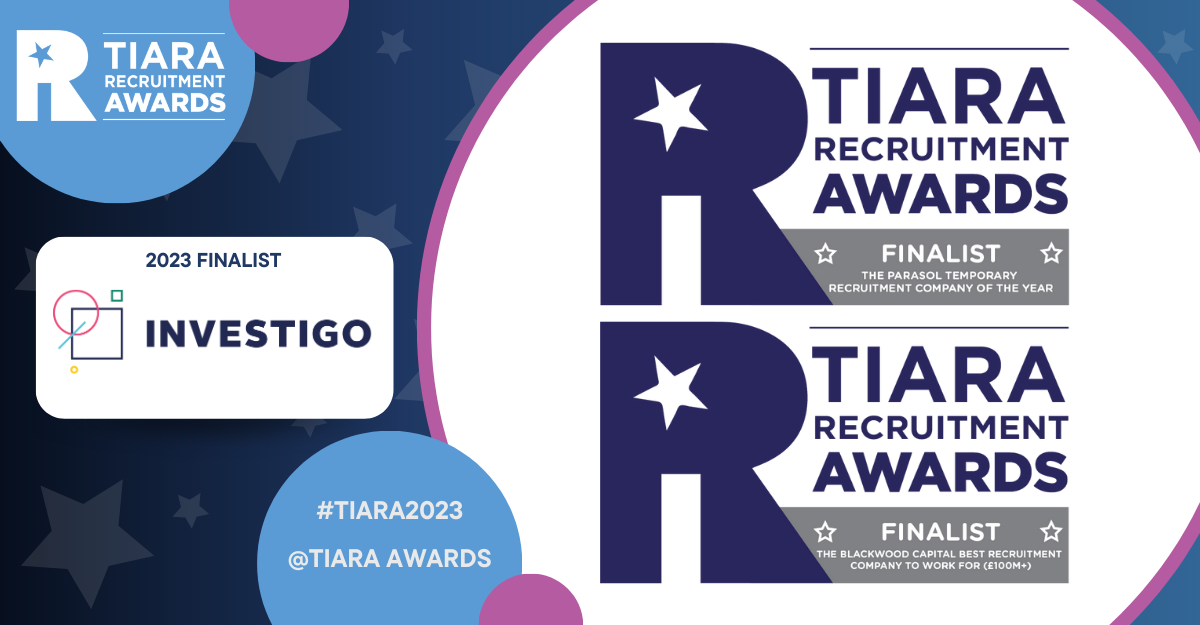 Investigo shortlisted for two TIARAs!
​We're delighted to have been shortlisted for The Parasol Temporary Recruitment Company of the Year and The Blackwood Capital Best Recruitment Company to Work For (£100M+) at this year's TIARAs!
The TALiNT International Annual Recruitment Awards set a new standard of excellence for the recruitment sector's crowning achievements, recognising exemplary growth, client and candidate service, innovation and leadership. Being a finalist for two awards is not only genuinely humbling, but also a fantastic recognition of our team's hard work over the last year.
The competition in each category is really strong and we're very proud to be in the running with so many great companies. Well done to all of our fellow nominees and we look forward to seeing them at the awards ceremony on Wednesday 18th October at The Brewery in London! You can see the full list of 2023 finalists here.
If you're looking for your next temporary (or even permanent) role and want to get an idea of what's out there, please get in touch with our team now. To find out what it's like working for Investigo, check out our careers site.
​