Back to Blogs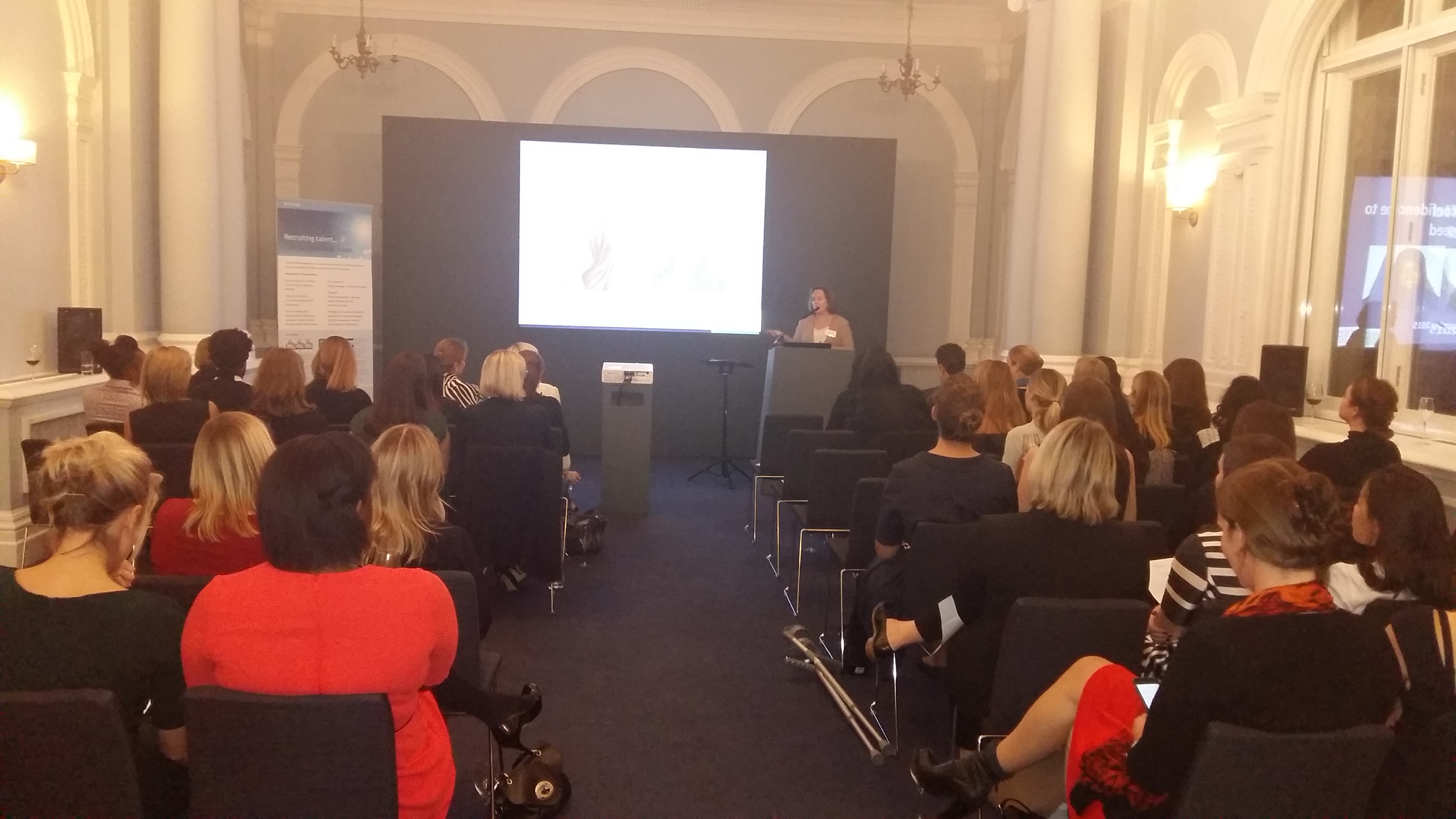 Females in Financial Services - Investigo Event
On Wednesday 18th November, the Banking and Financial Services team at Investigo hosted the second Females in Financial Services event at the Andaz hotel.
Over forty ladies across the Financial Services sector gathered to enjoy an insightful evening, sip fine wine and savour tasty canapés.
On the evening, Alison Hepburn, Anna Rasmussen and Sarah Perrot delivered some very interesting and thought provoking talks. They discussed the importance of leadership in achieving gender diversity and mentioned that work life balance has been replaced by the innovative work life blend. They also talked about the importance of confidence as well as the massive impact power poses have on our mind and behaviour. Moreover, all three speakers emphasized the importance of developing a firm's Diversity and Inclusion strategy to foster female talent and increase their representation amongst senior management.
The three speakers come from diverse backgrounds but they are all very passionate about Diversity and Inclusion.
Alison Hepburn - Executive Director – Columbia Threadneedle Investments - is a lawyer and began her legal training at Clifford Chance where she became a litigator. She later joined Simmons & Simmons before taking a career break. She is now an Executive Director for Columbia Threadneedle Investments and the Managing Legal Counsel for Contentious Business. In March 2015 Alison became co-Chair of the firm's Diversity & Inclusion Group.
Anna Rasmussen - Founder of the Open Blend Method - is an executive coach who specialises in working with female talent and launched the revolutionary corporate software application Open Blend Method which works by supporting a progressive collaboration between a leader and their individual team members. The software facilitates interactive coaching sessions focused entirely on an individual's work life blend.
Sarah Perrot – Founder of Cresco Consulting - is an executive coach and works with individuals, teams and groups. She has designed and delivers workshops on confidence, resilience, managing conflict at KPMG, and FTSE 250 businesses. She is an APECS accredited coach with an MSc in Coaching & Behavioural Change, a Fellow of the Chartered Institute of Personal Development and fully accredited with the British Psychological Society, a certified NLP Practitioner and a licensed HeartMath provider.
We received excellent feedback from the ladies who attended the event and we would like to thank all of them for making it such an interesting evening.