Back to Blogs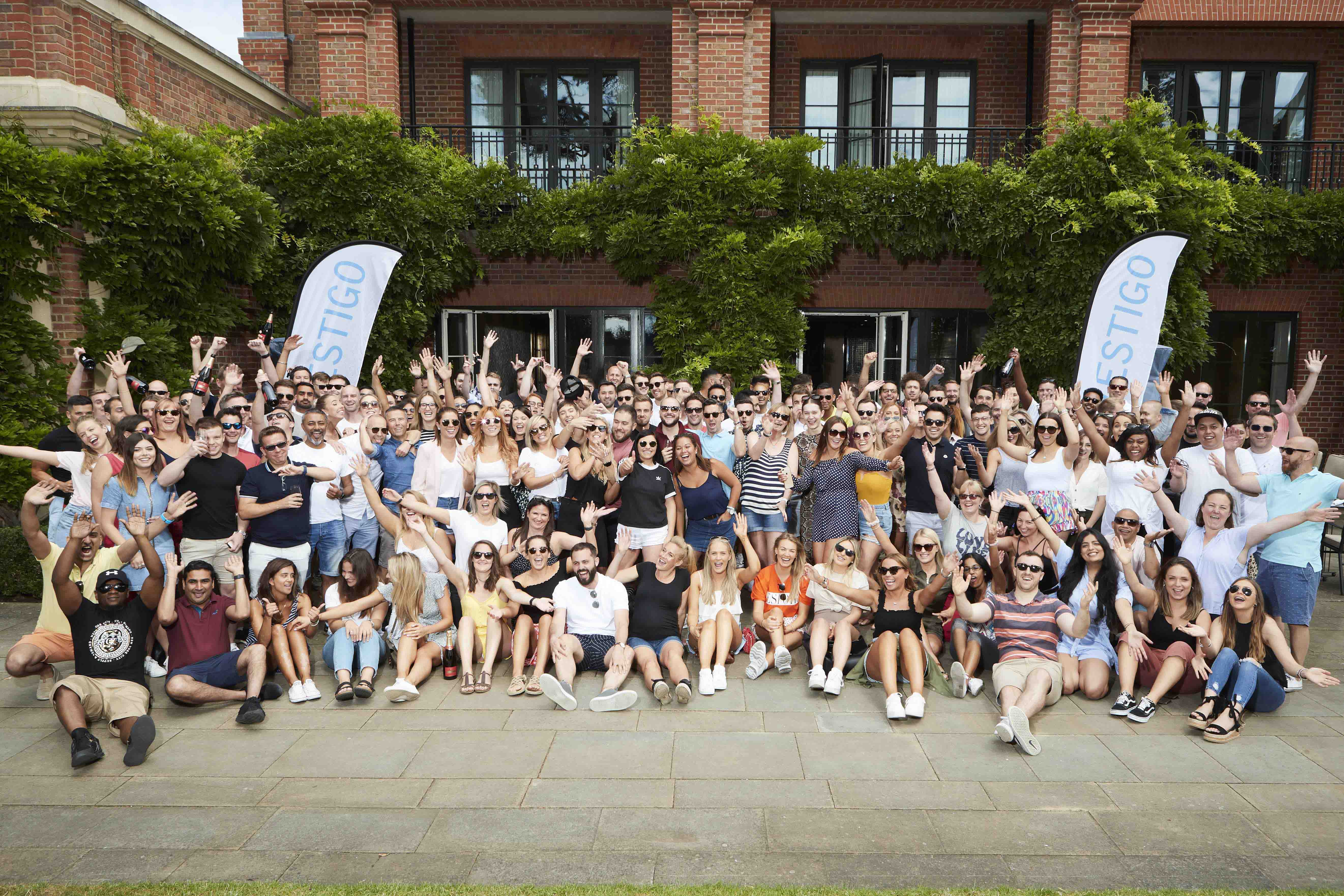 Investigo Summer Conference 2019: ​An interview with CEO Nick Baxter
​An interview with CEO Nick Baxter
Investigo invests in its people. And one of the key ways we do so is by bringing the 200+ strong company together four times a year – the most notable being the inaugural Summer Conference.
Investigo's Summer Conference is the highlight of our calendar; a full day of inspirational presentations – from strategic plans and success stories to charitable objectives and D&I insights; thought-provoking guest speakers; motivating team building exercises; and, of course, celebration.
To give insight into what makes the Investigo Summer Conference such a noteworthy event, we interviewed CEO Nick Baxter.
Why is the Summer Conference important to you as Investigo CEO?
I'm incredibly proud to work with such a talented and gifted bunch of people, so the Summer Conference is my way of saying thank you.
It is a time for celebration and recognises everyone's contribution to our success – from grass roots to C-suite, sales to support. We have had some outstanding team and individual performances this year, so the Summer Conference provides the perfect platform for keeping the whole business updated on how we are tracking against our 2022 strategy.
It is also an ideal opportunity to get to know colleagues from other teams and build friendships in a fun and relaxed setting. The event really does showcase everything that's great about Investigo – our culture and our people.
What was on the agenda at this year's event?
The morning was spent reviewing the past six months and the amazing strides we have made so far, including record-breaking quarters, the launch of not one but two new websites and expanding the Investigo Group with the introduction of Investigo Consulting Solutions.
Individual achievements were also recognised with many a bottle of bubbly and much applause. Not forgetting recognition for the amazing collective contribution made to our chosen charity, The Panathlon Foundation, with over £52,000 raised so far for this incredible organisation that brings sporting opportunities to over 17,500 disabled young people each year.
Wow, so you have 200 recruiters all in one room, how do you keep everyone's attention?
Ha, it's less of a challenge than you might think! The morning presentations are incredibly engaging and motivating, plus a good helping of healthy competition among Directors for the most laughs (or groans!) from the audience keeps things entertaining too.
This year we were lucky enough to be treated to a presentation from our charity partners, The Ability People where founder and Paralympic Gold Medalist Liz Johnson lead an insightful and interactive session that certainly held everyone's attention.
What are your top tips for public speaking?
Throw yourself into it and know your stuff. When you're talking about a subject you're passionate and confident about, people will listen and respond.
It is also useful to recruit a colleague to tag team or ping pong information across the floor to make for a more lively and engaging presentation. I was lucky enough to have Executive Director, Derek Mackenzie to share the stage with.
What happens in the afternoon?
After a mighty lunch, we kicked off an afternoon of team building activities that saw Investigo going back to school with a traditional sports day, following which we cooled off in the pool and enjoyed the grounds of the 5-star Hertfordshire hotel venue, The Grove.
The evening was a relaxed summer soiree, with a drinks reception, three-course dinner and dancing into the early hours.
How has the Summer Conference changed over the years?
Well it's certainly a lot bigger! When I joined Investigo 13 years ago, we were a company of 10 people and we didn't even have a Summer Conference. We are now an organisation of over 200 with year-on-year growth in head count, performance and profitability – and I honestly couldn't be prouder.
Each year we have also strived to make the Summer Conference bigger and better than ever before and this year was no different. Feedback from those attending has been overwhelmingly positive with many commenting on how inclusive the event was.
So, what do you have in store for next year?
Watch this space…
One final and very important question did your team win sports day?
[Shakes head] Erm…I hate to admit, but no. There's always next year though.
​