Back to Blogs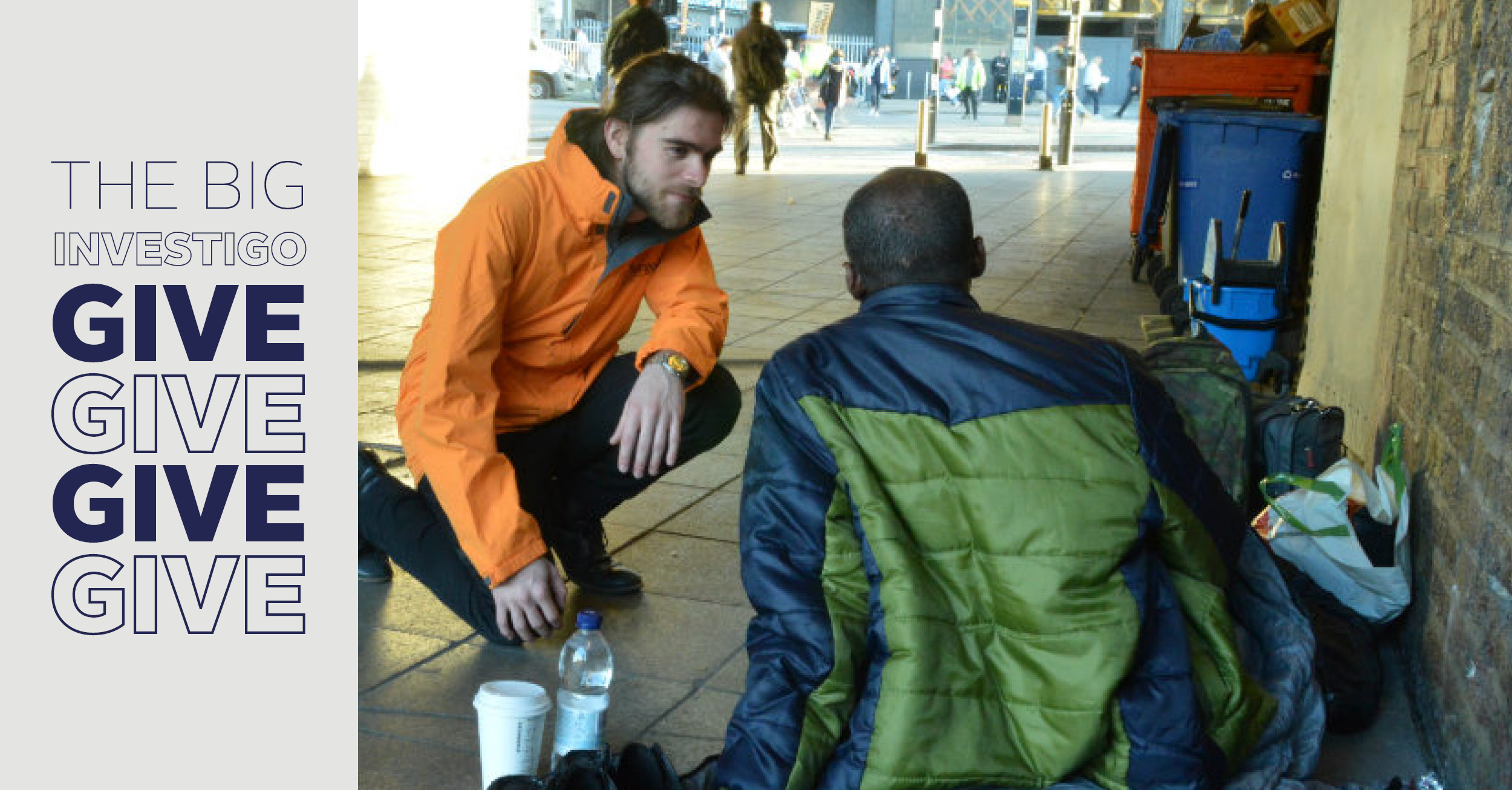 The Big Investigo Give smashes £100,000 barrier
Investigo raised an incredible £107,605 for charity last year – the most we've ever raised in a single year – thanks to our company charity drive, the Big Investigo Give.
Around £85,000 of this total went to our charity partner St Mungo's, raised through initiatives such as the Three Peaks Challenge, charity football tournament, Big Investigo Run and Cycle, and Peloton challenge, as well as bake sales and our charity quiz, which on its own amassed an astonishing £31,000.
Over in the States, our New York, Philadelphia and San Diego teams raised over $2,000 for their charity partner Children in Conflict thanks to their mini-Olympics, the online predictions game Super Bowl Squares and a host of other initiatives.
When we announced that we'd be partnering with such fantastic charities for 2020, we were all really excited to have the opportunity to make a real difference. Due to the pandemic, however, we weren't able to support them in the way we wanted until 2021. Now, thanks to the hard work and generosity of our colleagues and partners, we've not only broken the £100,000 barrier, but achieved our highest ever annual charitable contribution.
Throughout the year, our people also took part in volunteering days and we recently introduced payroll giving, which allows them to donate to any charities that are close to their hearts. We're all extremely proud of our people's commitment to raise as much money as possible and every single penny raised has gone directly to the charities concerned.
As a company, we're committed to making a genuine difference to our communities. If you'd like to find out more about what it's like working at Investigo, please visit our careers site.