Back to Blogs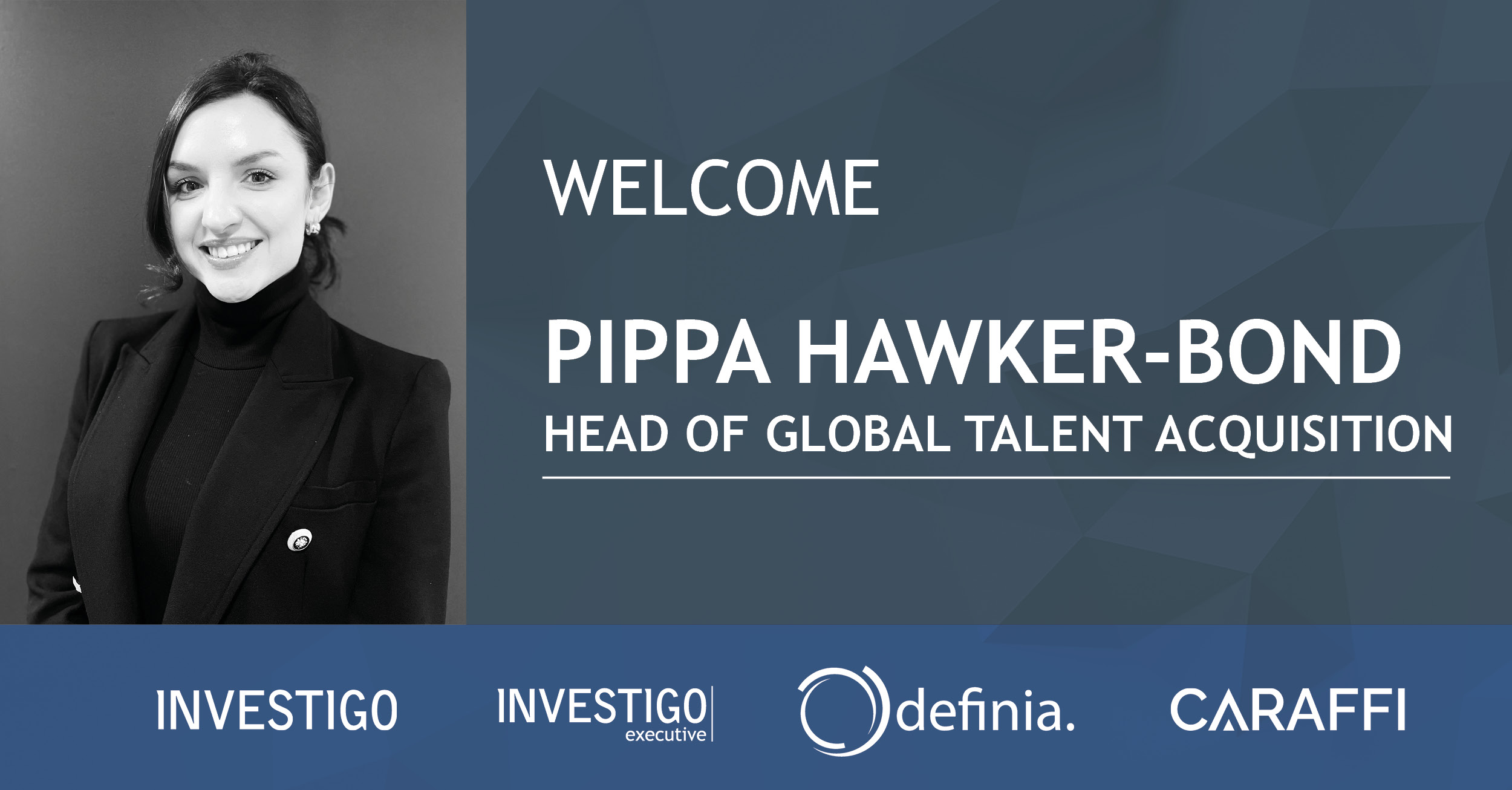 Pippa Hawker-Bond to head up Investigo's global talent acquisition
​Investigo has appointed Pippa Hawker-Bond as its Head of Global Talent Acquisition. Joining the company after almost four years at recruiter Harvey Nash, she will now manage the talent solutions provider's growing TA team, based in its London head office but with a remit also covering its US business.
After almost a decade in the recruitment industry, Hawker-Bond is highly experienced on both sides of the recruitment coin – as an internal and external recruiter. She began her journey as a consultant with Harvey Nash and eventually turned her focus to the internal side of recruitment. Spending the last four years in senior talent acquisition roles, most recently as a Global Talent Partner, she is adept at devising effective talent acquisition strategies and building successful TA teams from the ground up.
Hawker-Bond said: "Investigo is in the midst of some exciting growth and the chance to become a part of that was one that I couldn't pass up. With a remit that covers both the UK and US, I'll be responsible for developing and driving the global talent acquisition strategy for the business. I've inherited a fantastic team, and I'm super excited to build upon some excellent foundations to create a market leading talent function that ensures we attract the best people to the Investigo Group, whilst supporting our ambitious growth plans."
Investigo enjoyed an extremely successful 2021, achieving its highest ever revenue figure and continuing to grow at pace, with 70 new hires in H2 and the opening of new offices in Philadelphia, San Diego and the Midlands. Hawker-Bond's appointment is another crucial step towards achieving its growth objectives.
Matt Smith, Chief Revenue Officer, added: "We're delighted to have such a wonderful talent professional joining our business. Having worked with Pippa in a previous life, I'm confident her experience will bring a new dimension and fresh ideas to the Group that will support us in realising our big ambitions."
Hawker-Bond continued: "It's already very clear that everyone within Investigo is an expert at what they do. While it's fantastic to have such a strong team, it also presents a considerable challenge – and a welcome one – when it comes to adding the right talent. That's what I'm here for. If you want to become part of a high-performing team where you're rewarded well for what you do and given the trust and freedom to make the most of your role in the way that suits your individual style of working, then get in touch!"
​
About Investigo
​Investigo Group is a collection of specialised brands offering talent solutions across the private and public sector. This covers professional recruitment, executive search, consulting, advisory and talent management. We combine our individual expertise to find remarkable solutions, to deliver game-changing service and to build incredible careers and cultures.
For more information, please contact:
Lisa Holberton, Head of Marketing, Investigo
lisa.holberton@investigo.co.uk
​