Back to Blogs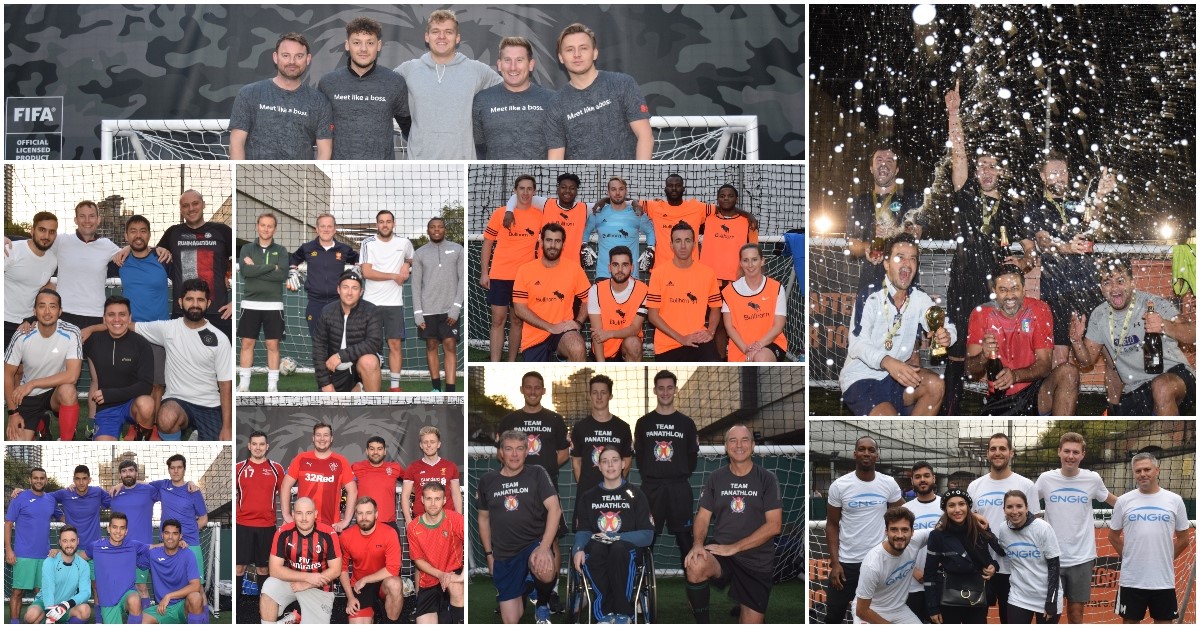 Investigo's 5th Charity Five-A-Side Football Tournament
​It was an absolute pleasure to celebrate the 5th year of our charity five-a-side football tournament in style. Welcoming teams from businesses across London all looking to secure the title of champions 2019. With teams and supporters gathered we kicked off the competition at the Powerleague Shoreditch as the sun set behind the city skyline. This hotly contested battle of football prowess we saw 14 teams gradually become 2 culminating in Bullhorn and LCH.Clearnet taking centre stage for a final under the floodlights. In a match described as "the best five-a-side seen" and "absolute scenes" by the gathered (and wonderfully passionate) crowd of supporters the game went right to the wire, with a penalty shoot out to decide the winners. Congratulations to LCH.Clearnet who took home the trophy and were crowned 2019 Champions!
Our five-a-side tournament as always is both fantastic fun and an opportunity for us to raise funds for our charity partner. Our partner for 2019 is Panathlon Challenge, a charity that provides mini Paralympic sporting events and opportunities for children who very often would not be given that opportunity. Thank you to all those that took part and helps us make this another fantastic tournament.
You can still donate here!