Back to Blogs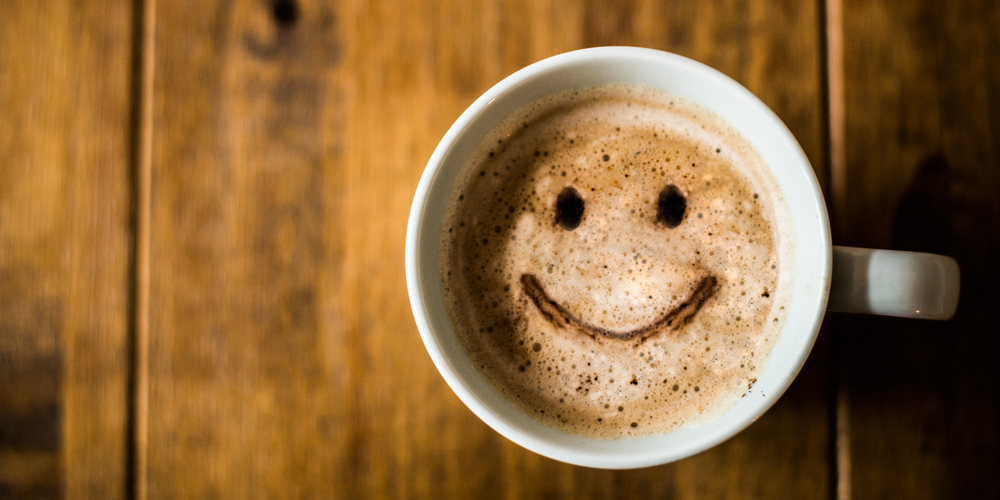 HR coffee morning: January 2021
​Investigo's Public Sector team held its latest coffee morning on Wednesday 27th January. Jade Breeds, Not-For-Profit HR Lead Consultant, and Richard Grove, Head of Public and Third Sector HR, were joined by senior HR professionals from across our not-for-profitnetwork to discuss looking after employee mental health and the impact of COVID-19 on fundraising.
Maintaining mental health and wellbeing
While HR's efforts last year went into moving people to remote working, its focus is now on keeping them engaged and supported. What strategies can organisations put in place from a mental health and wellbeing perspective to help their staff through these difficult times?
Compressing meetings – Restricting calls to 25 or 50 minutes, rather than half an hour or an hour, frees up the team for a few minutes between meetings. No meeting Fridays, or even no meeting Friday afternoons, are becoming increasingly popular. Organisations are also encouraging people to communicate the purpose of a meeting.
Financial flexibility – Working from home allowances and paid time off are hugely helpful for those unable to work due to dependents or childcare. With parents once again required to home school their children, some organisations are looking at moving people to part-time furlough to support those with care responsibilities. Pulse surveys can help to understand your people's feelings, experiences and needs.
Learning materials – Webinars on remote coaching and one-to-one team management can give your leaders the confidence to proactively share their concerns and requirements. Similarly, giving your people a useful toolkit, such as a mental health guide, can help them have honest conversations with line managers and peers.
Partnerships –Working with mental health charities such as Mental Health at Work and Mind provides a good source of training and expert advice.
Champions – Many organisations have appointed trained mental health champions to support their staff, helping to foster a positive culture around mental health.
Focus on delivering rather than working hours – It's important to encourage staff to reframe their workloads and downsize their work. Some organisations are looking at tightening their performance management systems. If staff feel overwhelmed or need help prioritising, reassure them by clarifying what they don't need to work on for now. One organisation is conducting group coaching and resilience sessions, with one specifically for colleagues of a BAME background.
Social outlets – Book clubs, quizzes, desk yoga and pubs are common tools for social interaction. Encouraging people to take time out of their working week to focus on mental wellbeing – whether going for a long walk, taking time out to read a book, or partaking in another self-care activity – helps to make wellbeing a part of the day-to-day, rather than something that's woven into the day job.
Communications from leadership – It's important that leaders feel comfortable showing vulnerability, which lets staff know that we're all in the same situation. One organisation releases a weekly blog for its leadership team, allowing them to open up and discuss the challenges they're experiencing. Wellbeing passports not only help people look after themselves, but also allow managers to understand the needs of their team.
​
Fundraising refocused
With donors experiencing financial challenges of their own, not-for-profit organisations are having to be more strategic about managing grants and institutional funding, with many tightening their cost control. An international NGO has now set up a global fundraising hub and asked donors to redivert funds over the last year, as they've not been able to run the secondary programmes that they've funded or supported. Rather than holding its usual big Christmas event, a homeless charity has instead focused on working more effectively with corporate fundraisers and partners, providing clients with smart devices and partnering with Amazon to supply food to their clients in hotels.
​
The vaccination question
Establishing a policy on vaccination will pose two main challenges for many organisations:
​Frontline workers reluctant to be vaccinated – Ultimately, there's a balancing act between staff's right to refuse a vaccine and the organisation's legal liability for the health, safety and wellbeing of its staff and beneficiaries. Seeking external legal counsel can help decide on the best approach. It could be that staff will need to be deployed in different locations, or asked to work away from the frontline.
Stranded staff – Having returned to their home countries, some foreign nationals have been unable to work as their organisation doesn't have an entity in that country. Some not-for-profits have addressed this by clarifying the relevant regulations and legal obligations for their people and then making managers accountable. This can include guidance on tax implications and legal responsibilities. Some have found it useful to seek legal advice clarifying the differing arrangements in different countries.
Many thanks to all our attendees for their contributions. If you'd like to talk to us about any of the topics discussed or about finding your next public sector or third sector HR job or hire, please contact us.