Our CSR strategy has always been incredibly important to us. Each year our goal is to find a charity where we can really make a difference to not only by fundraising, but also to go beyond that through additional activities and initiatives to increase awareness. This year we are supporting Panathlon, a charity who provides sporting opportunities to over 17,500 disabled children every year.
We recognise how important it is for everyone in the business to be fully engaged with the charity initiative and we look to create this from the very beginning. Each employee in the business is given the opportunity to nominate a charity for consideration. The nominations are shortlisted and put to an anonymous annual vote across the entire business. The winning charity is the one the majority selected, and we build our CSR initiative from there.
This year we want to take our charity strategy to the next level, which resulted in the campaign 'The BIG Investigo Give.' We set out at the start of this year to encourage all our employees to take a proactive approach to their own social responsibility.
​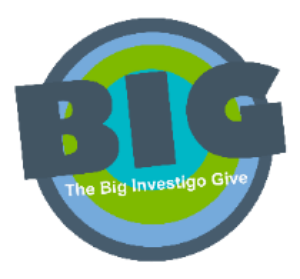 ​The BIG Investigo Give
In 2019 we are challenging the business to:
Raise £100,000 for charity

Each team to organise a fundraising event and raise £250 per head

For everyone to do a day's volunteering with our charity partner
This year, we are also providing every person the opportunity to volunteer with Panathlon and give them a day away from the office to get involved. This encourages our people to take a more holistic approach to charity giving, whilst also raising awareness around disability.
​As a business, we host an array of fundraising activities for both our employees and our clients to get involved with. Alongside looking to help raise funds to enable the charity to provide even more sporting opportunities across the country, we also feel we can have an impact through raising awareness around disability in the workplace. Our CSR initiative immediately became much wider looking to seek engagement not only from our own workforce but also stretching wider into our client and candidate communities.